Custo Barcelona's creative, powerful, self-assured woman is on the runway of NYFW to present an extended version of its Fall/Winter 2018–19 collection Yes, this is me. The line is designed for women wanting to freely express their individuality and strength in the face of life's many challenges—among them, fashion.
Creativity and innovation are the defining concepts behind each piece, from the fabrics used to the new silhouettes and asymmetric lines experimented with in this new collection. The resulting pieces are comfortable with their elastic materials and daring in their aesthetics. The collection seeks to create a unique wardrobe for new generations of women who are betting on themselves and on their futures.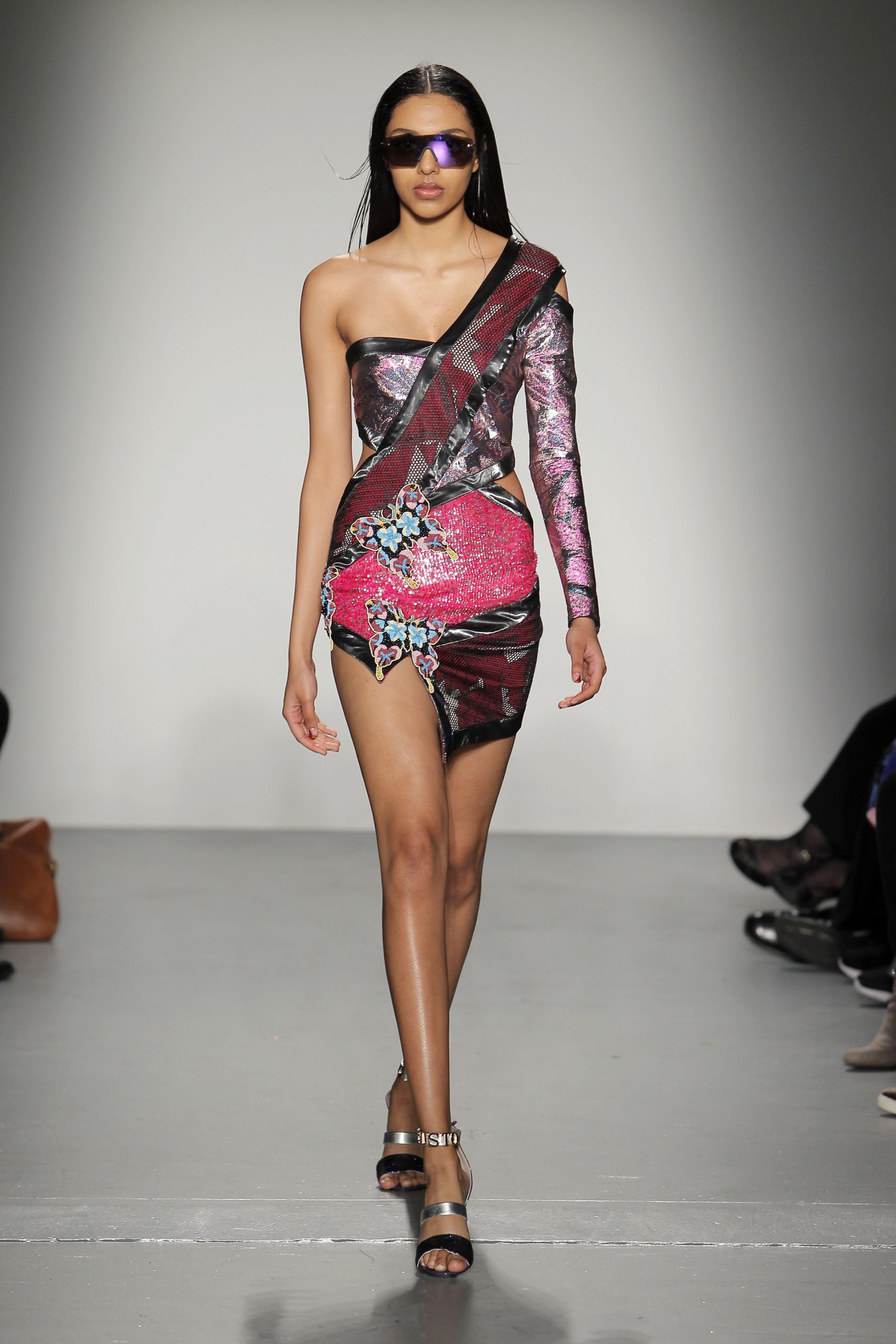 The dresses, both mini and maxi, are the star pieces of Yes, this is me. With volumes ranging from close-fitting to baggy, they are assembled from multiple cuts of fabrics such as velvet, very fine silks, knitted jacquard, shimmering nylon, and even lace.
Suggestive openings and unusual fabrics play leading roles in the oversized coats, with designs built from iridescent transparencies and eco-leather combined with feathers and nylon with iridescent sheen. This extended version of the collection also incorporates innovative coats made from deconstructed jackets converted into longer pieces.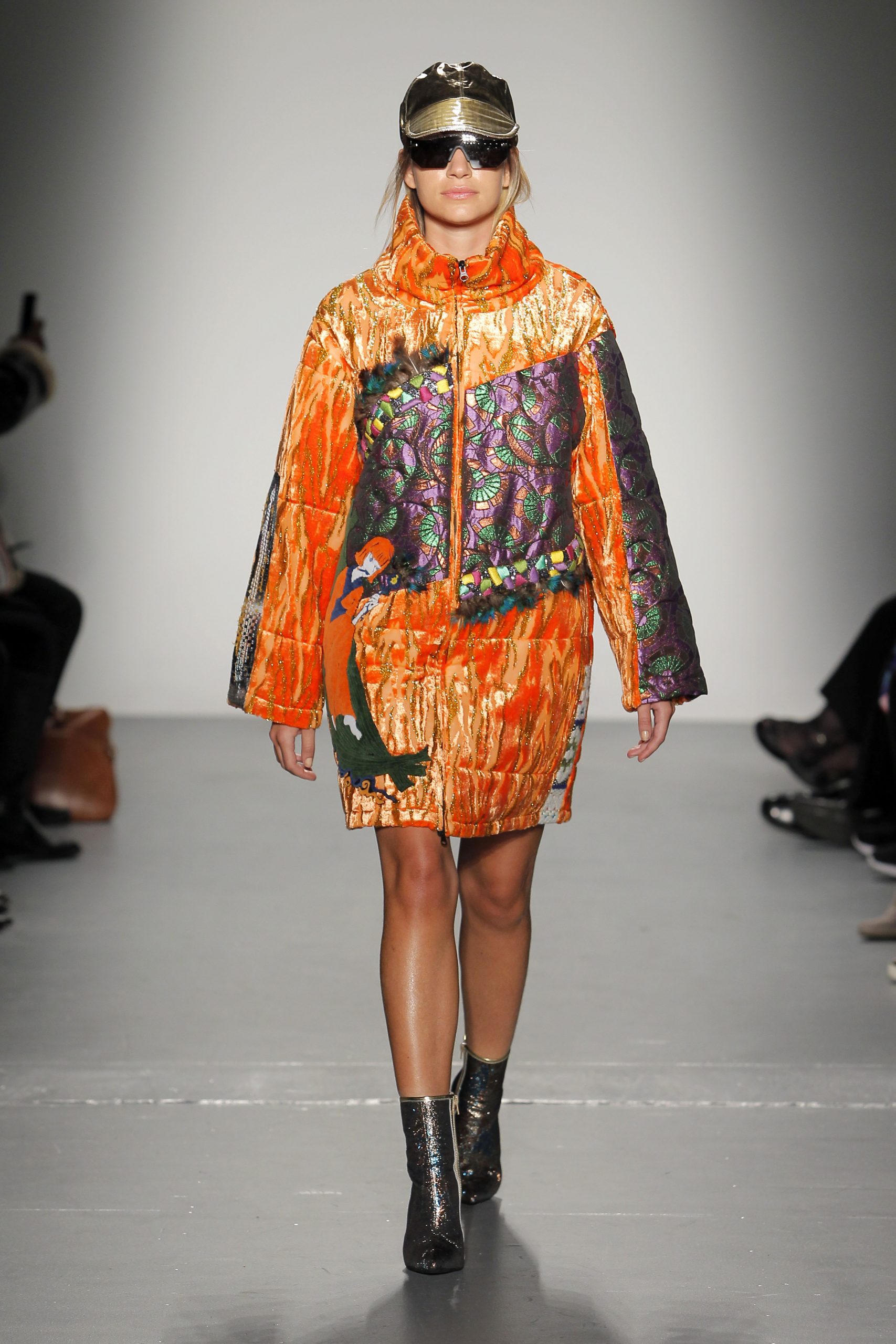 Such an empowering collection could not be lacking in brightness whether by night or day. Fabrics and metallic elements in gold, silver, and copper tones confirm the power of the woman who fearlessly asserts that she is here to stay. Another key element is the fusing and superimposing of technical fabrics finished by hand with decorative details such as appliqués, metallic passementerie, embroidery, patchwork, and feathers.
As a novelty, Custo Barcelona presents the new looks from this collection with special emphasis on its graphic dresses in Lurex silk to light up the finale of its walk on the New York runway.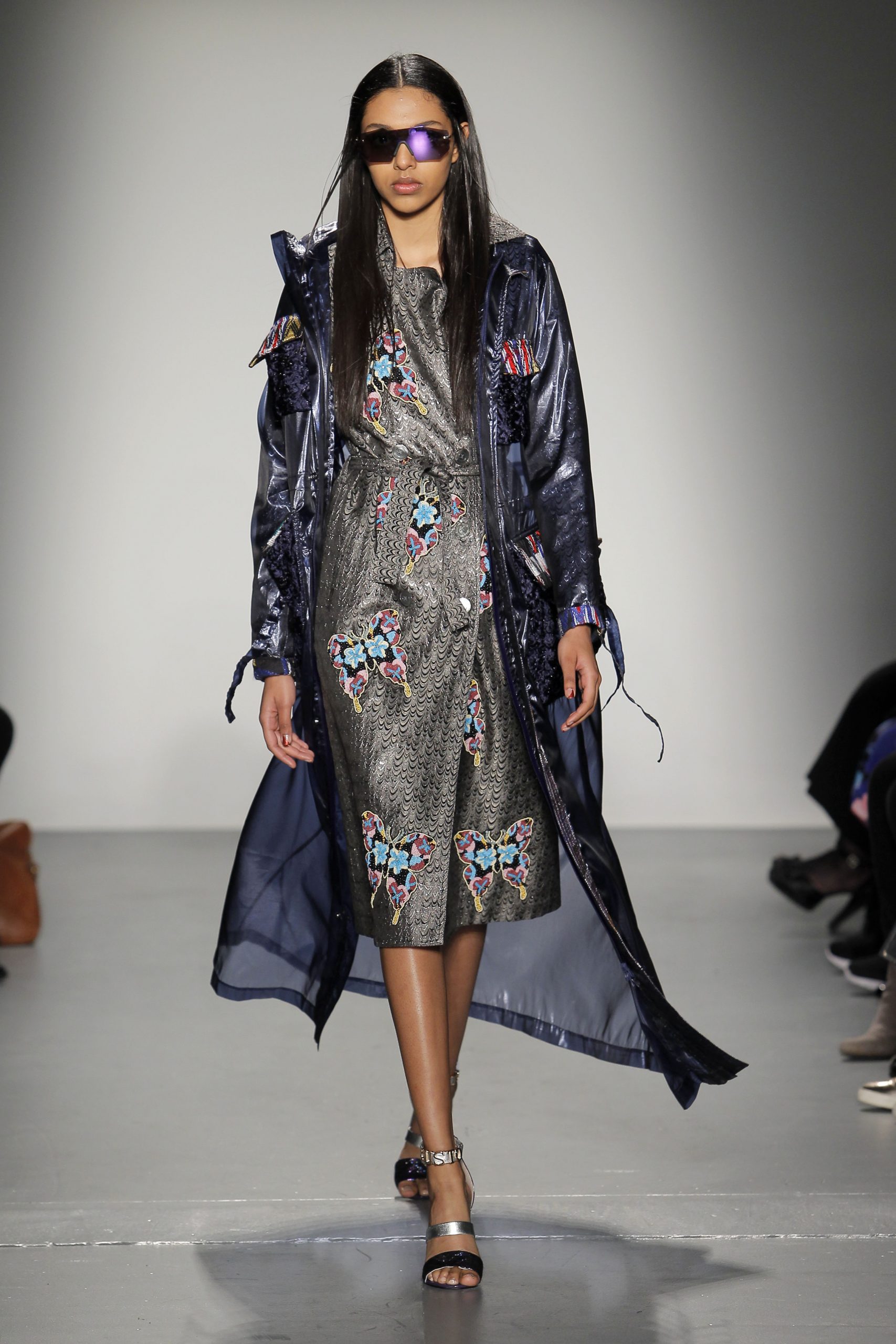 The message of Yes, this is me is completed with accessories—multicolored handbags, shades with iridescent lenses, and customized sandals—reinforcing the idea of this new woman who celebrates her individuality and pursues a feminine future fearlessly and with determination. The woman enjoins the world to prepare itself for the change she will bring about with the strength of her voice and the energy of her spirit.
Custo Barcelona has been a recurring and irresistible presence on the runway of New York Fashion Week since 1997. The media and fans of the company come together once again at Pier59 Studios to experience its latest collection. Among those present are such well-known faces as Laura Escanes, Alex Domenech, James Goldstein, Carla Hinojosa, and Agatha Ruiz de la Prada.