Finding the right hair products can be tough, especially for those with curly hair. They know the struggle all too well. The frizz, the dryness, the absolute mess if you even think about brushing it out. There are plenty of hair care brands that do absolutely nothing for curls, but there are plenty that are completely transformative. Even if you think you've found your tried-and-true, these products are guaranteed to have your hair feeling and looking great if you want to try and switch it up.
Miss Jessie's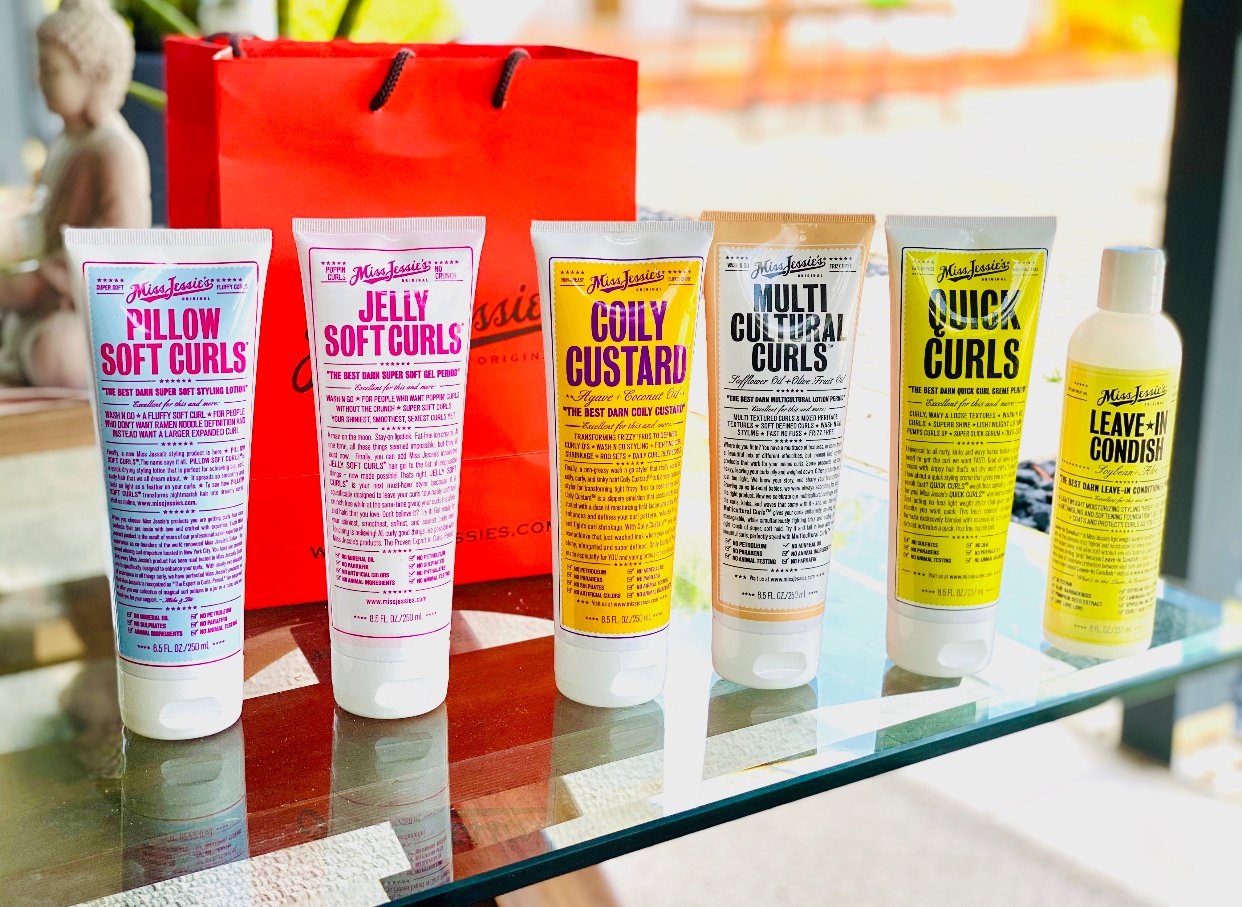 Wavy, curly, or kinky, Miss Jessie's has got you covered. Founded by twin sisters Miko and Titi Branch, Miss Jessie's sells a wide range of products, like styling cremes, cleansers, and deep conditioning treatments. They even have a salon in Florida. Miss Jessie's keeps their vast array of products well organized on their website, with an option to search based on your hair type, and problems such as damage, dryness, or frizz. They even have style guides for all hair types so all cremes, conditioners, oils, etc. can be used to the best of their abilities.
Everything is incredibly affordable too, with most full size products ranging from $14-$22. And, there are sample sizes available so you can see what works best for your hair.
Our recommendation: Curly Meringue ($16)
Function of Beauty
If you're a fan of YouTube you may recognize this one. Lifestyle vloggers and plenty of beauty channels are plugging their discount codes for Function of Beauty in their videos, so definitely snag one of those to get some money off your first order.
Despite that little trick, this brand is popular for a reason. Their shampoo and conditioner is fully customizable, down to fragrance and color. Specify your hair type, up to 5 hair goals, and Function of Beauty will do the rest, creating a formula that is completely unique to you. Upon checkout, they also give some additional recommended leave in treatments, hair masks, and serums. There is even an option for a subscription, so if you really love your formula, you can get it monthly, or every three or six months.
Our recommendation: Custom shampoo and conditioner ($39.99 – $49.99)
John Freida Frizz Ease
Last but not least are some of the easiest products to get your hands on. Frizz Ease is a collection from British hair stylist John Freida, and you can find products from the line at big retailers like Walmart and Target. Don't let the cheap price fool you, these products still work well, especially if frizz is one of your main hair issues. The line also includes products that protect against heat damage for the days when you want to style your curls or blow dry. For anyone struggling to find good products on a budget, this is a great option.
Our recommendation: Curl Reviver Mousse ($7.49)
Cover photo: pickpik.com