The Bachelorette is halfway done, and it's almost impossible to be free every Monday at 8, much less to be able to spare an hour and a half for it. But, never fear, if you've missed the first three episodes, you can find a full recap here. If you've missed episodes four, five, or six, this recap is for you.
Episode 4
"Truth or Dare" is the first group date of Episode 4. The men get waxed, eat way too many carbs, and propose to Katie after eating hot peppers. At the dinner party, Tré Cooper tells Katie about Thomas's Bachelor dreams and gets a rose for it.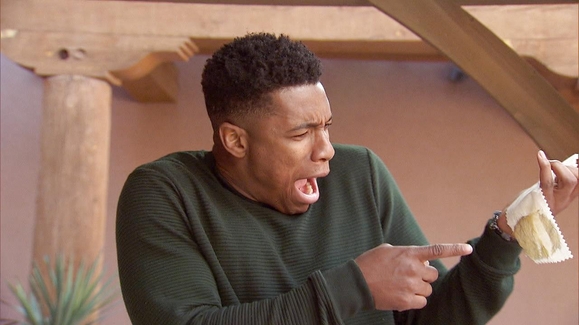 Then, host Tayshia Adams tells the Bachelorette about a mystery man who wants to meet with her. When she agrees, Blake Moynes from last season asks her to join as a last-minute addition. Still unsure about the drama with the rest of the house, she asks for time to consider it.
Once again, they skip the cocktail party and go straight to the rose ceremony. There, Katie sends Christian Smith, Conor Costello, and David Scott home. She tells Thomas that he's "selfish, unkind," and asks him to leave as well.
"Your Bachelor audition ends tonight," she said. "So get out."
Right after, Katie goes to Blake's room, who answers the door in his boxers, and tells him he's moving into the house tomorrow.
Episode 5
Episode 5 kicks off with Blake moving in. He's met with long silences and obvious tension. Despite the awkwardness, Blake scores a one-on-one with Katie, where they go horseback riding. It goes well: they get deep about Katie's sex positivity and Blake gets a rose. They end the night by dancing together at a private concert.
Then comes "The Bachelorette's Bash Ball Battle," a basketball/soccer/dodgeball/football hybrid that gets ugly after Hunter Montgomery makes an aggressive tackle. Katie calls it off when Michael A gets injured. It ends in a tie. At the afterparty, some of the guys question Hunter's aggressiveness at the game. But it seems to pay off for him when he gets the group date rose.
The week's second one-on-one is a cute Q&A session with Andrew Spencer. At their dinner, he confesses that he sees a future with her. They talk about being an interracial couple and how Katie feels about having mixed children. In typical Katie style, she passionately declares that she would love and protect their family no matter what. He gets a rose.
Hunter again ruffles feathers when he tries to star-gaze with the Bachelorette at the cocktail party. As one of three men with a rose, the others argue, he's monopolizing her time on a night he doesn't need it. At the ceremony, Andrew Milcovich, Josh Tylerbest, and Quartney Mixon go home.
Episode 6
Justin Glaze gets the first date in Episode 6. He and Katie have a fake wedding ceremony, an intimidating enough first date. They end up talking about Katie's dad and how he won't be able to give her away in her real wedding. Justin comforts her and gets a rose.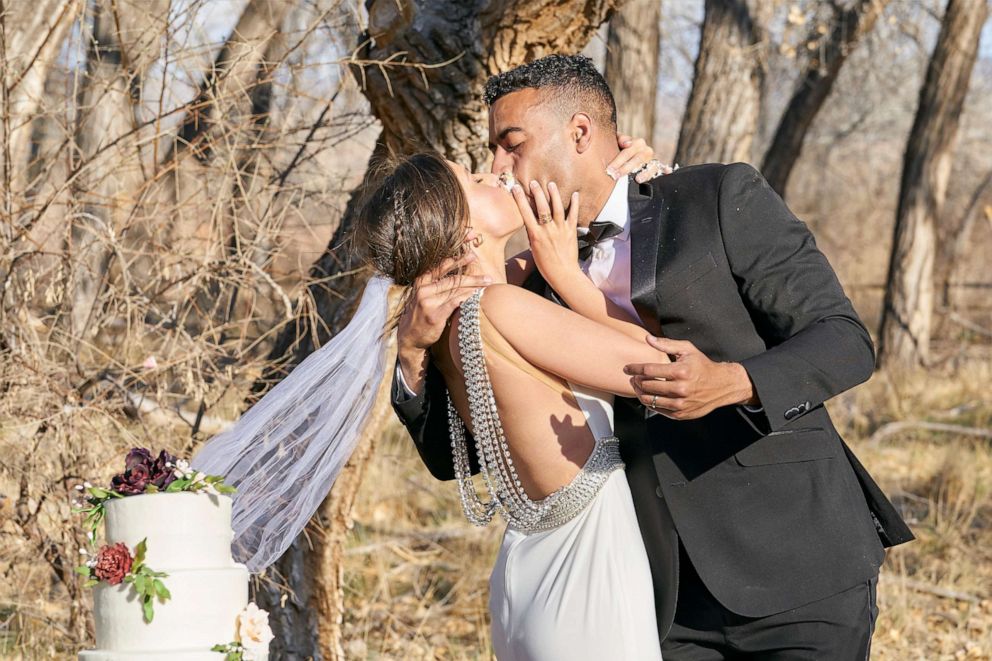 At the group date, drag queens Monét X Change and Shea Couleé host a shade-throwing competition. It's uncomfortable at best, especially when all the men end up insulting Hunter for his appearance and status as the Bachelor superfan. It goes the same way at the after party and some of the men even warn Kaite about Hunter.
Connor Brennan gets the next one-on-one, a double date with host Kaitlyn Bristowe and her fiance Jason Tartick. Katie says she's looking to get him out of the "friendzone" and feel a spark when they kiss. Sadly, she doesn't feel it and they have a heartfelt goodbye.
Blake goes to comfort Katie, stereo blaring their song outside her window Say Anything style. Katie is wowed by the gesture and they end up making out in her room for a while.
After a quick chat with Hunter about the drama, she sends him, James Bonsall, Tré Cooper, and Aaron Clancy home.
Episode 7
The Bachelorette invites Greg on his second one-on-one and they go around the resort doing Seattle (Katie's hometown) themed activities. Katie tells him she's scared he'll leave the show. Then, Greg tells her he's falling in love with her. He gets the rose and they end the date kissing in the rain.
When the group date is announced, Brendan learns he won't get a one-on-one and he goes to talk to Katie about it. Katie says their connection isn't up to snuff and sends him home. At the group date, the men are told to paint something "sensual" for Katie, and Blake's is so sensual that ABC censors it with a big black square. Michael A wins out for the group rose.
Mike and Katie go cuddling in the woods for their one-on-one. After, Mike thinks it went well, but Katie tells him she doesn't think it'll work and she sends him home.
At the rose ceremony, Katie chooses Justin over Andrew, and they both break down crying after saying goodbye. The next day, Andrew shows up again to get some closure and check up on Katie. As he's walking out the door, he gives her an envelope to read after he's gone. It says "If you change your mind… I'll be waiting."
Katie is moved, enough to chase after him and to offer him a spot back in the house. He refuses, but says he'll be waiting if she doesn't find love in the rest of Bachelorette. They share one last kiss and off he goes.
Now, we're down to the final four: Blake Moynes, Greg Grippo, Justin Glaze, and Michael Allio.
Cover photo Cinema Blend