Sky Wellness is a perfect option for all non alcohol drinkers. Fun fact,  according to Morning Consult study 40% of drinking-age adults are drinking less and 43% aren't drinking at all. With that in mind, it's great to offer some fun, summery drinks to everyone at the party, including those that are sober, with these drinks that are safe and legal for all adults to consume. All drinks are alcohol and THC-free!



CBD Mocktails
 Pina Colada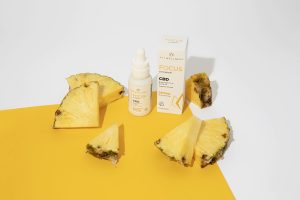 Ingredients:
6 ounces pineapple juice
3 ounces coconut cream
1 dropper Sky Wellness Focus Pineapple CBD oil
1-2 cups ice
Pineapple slice and maraschino cherry for garnish
Directions: Place all of the ingredients in a blender and mix until smooth. Pour into a chilled glass and garnish with a pineapple slice and maraschino cherry.
 CBD Spritzer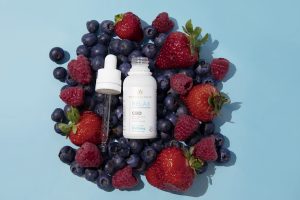 Ingredients:
7 ice cubes
1 dropper Sky Wellness Relax Tropical Smoothie CBD oil
Limoncello sparkling water
Slice or twist of lemon
Directions: Place ice cubes in your glass of choice and add 1 dropper (1 mL) of Sky Wellness Relax Tropical Smoothie CBD oil drops over the ice. Slowly pour Limoncello sparkling water over ice and give the mixture a gentle stir. Garnish with a lemon slice and enjoy!
Sky Wellness CBD Mojito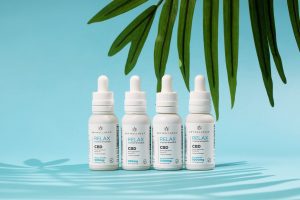 Ingredients:
1 tbsp sugar
Small bunch mint
3 limes, juiced
Soda water
2 droppers of Sky Wellness Relief Peppermint CBD Oil
Directions: Muddle the sugar with leaves from the mint using a pestle and mortar. Put a handful of crushed ice into 2 tall glasses. Divide the lime juice between the glasses with the mint mix. Add one dropper of Sky Wellness Relied Spearmint CBD oil to each glass and top off with soda water. Add a straw and garnish with mint.



ABOUT SKY WELLNESS
Sky Wellness is the leading challenger brand in the CBD industry. With a portfolio of five brands: Sky Wellness™, CBDaF!™, D Oh Gee™, EquineX™ , and RipD, the company makes, markets, and sells more than 100 affordable, premium THC Free, Isolate and Full Spectrum Hemp-derived CBD products designed to elevate health, enhance well-being, and make people and their animals… feel better. Each product is made only from the highest quality raw materials in the cleanest, safest, certified facilities, all verified via rigorous third-party testing. The goal of Sky Wellness is to make customers feel better by optimizing wellness outcomes through the benefits of Hemp-derived CBD. Available online at skywellness.com and at nearly 3,600 Convenience & specialty retail locations nationwide. By the end of 2022, Sky Wellness's portfolio of CBD brands will be available in more than 10,000 C-Store, Grocery, Drug, and specialty retail locations across the United States and online through more than a dozen of the most popular CBD eCommerce sites and marketplaces.
Want coffee instead?