"Black Is King" is a modern retelling of Disney's "The Lion King", in which Beyoncé had voiced Nala in the live-action remake released in 2019. The film was made to be an inspiration and celebration of the black body, mind, and spirit, as well as a showcase for West African culture and creation. It stars Beyoncé, who acts as a sort of character outside of the plot, some would say as a maternal spiritual guide or narrator throughout the film. From there we follow the main plot of "The Lion King", a boy becoming king. There are the occasional cameo lines from the movie and the cast of characters, but the film strays away from the source material to be something entirely different.
And just like everything Beyoncé has done, it was spectacular. "Black Is King" is truly a masterpiece. From the music to the visuals, to the choreography, to the cinematography, to the fashion, to the storytelling, to the messages.
The film tells its story through music videos for songs like the popular "BROWN SKIN GIRL" featuring Guyanese singer Saint Jhn and Nigerian singer Wizkid, both of who are featured in the film as well as her daughter Blue Ivy. Other features within the film's music are Jay-Z and Childish Gambino on the song "MOOD 4 EVA" which is supposed to mirror Disney's "Hakuna Matata" and Kendrick Lamar on "NILE".
The music is phenomenal. Many of the songs have both English and African languages like Yoruba, Akan Kasa, Igbo, Nigerian Pidgin English, Zulu, Xhosa, and Swahili that braid together over Afrobeat, American Hip-hop and R&B to exhibit the beauty and power.
Other celebrities featured within the film but not in the music are Beyoncé's other two children, Rumi and Sir, her mother Tina Knowles-Lawson, Lupita Nyong'o, Naomi Campbell, Kelly Rowland, and South Sudanese models Adut Akech and Aweng Chuol.
Fashion was another staple of the film. Beyoncé included top designers like Dolce & Gabbana, Valentino, Burberry, and Dior , but she made sure to give lesser-known black and African designers their chance to shine. Here are just a few of our favorite looks.
1.Diamond-encrusted bodysuit that Beyoncé wore at the beginning of the film made by D.Bleu. Dazzled who specializes in custom made crystal-encrusted apparel. Honestly, we could stare at this all day.
2. This outfit is fit for the queen that Beyoncé is. Here, she plays the chess Black Queen for the song "MOOD 4 EVA" by Trinidadian and Ghanaian designer Melissa Simon-Hartman.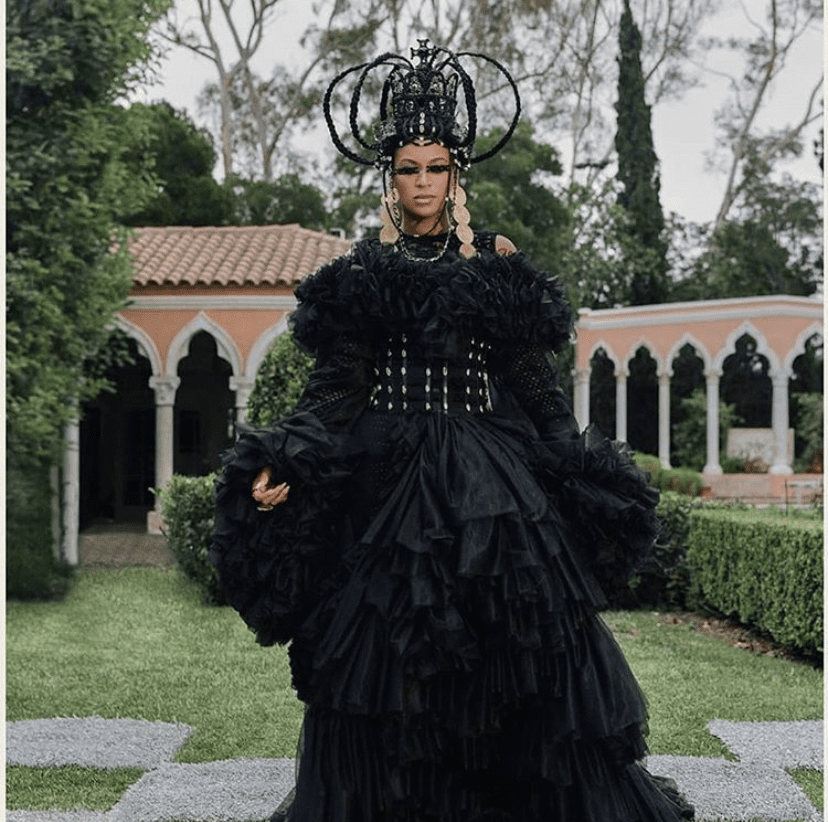 3. A vibrant yellow 2-piece outfit with shorts and a long, flowing top accompanied by a hat ! It was by Senegalese designer Adama Amanda Ndiaye from Adama Paris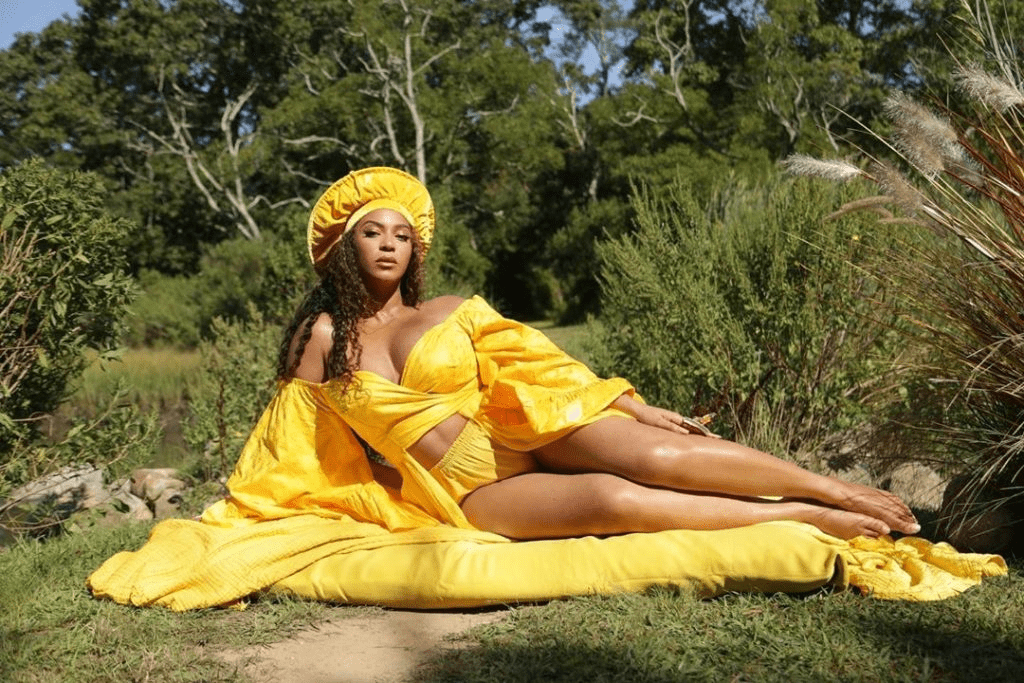 The film was met with some criticism, but nevertheless, Beyoncé got her message across. It is available on Disney Plus.