POP Style TV loves shopping and holiday season is so much sweeter with a wish list! We have so much to look forward to in the next year and the greatest thing about the holidays this year is that we get to see our loved ones. Gifts however are a lovely plus to already joyful moments so we know how important of a task is to recommend highest quality and most unique presents. So here are our picks you can't go wrong with:
Cozy Slippers from Stubbs & Wootton
This is an ideal gift for anyone who loves to have a unique fashion item. These can be bespoke and ready to wear luxury slippers. They are handmade and you can customize your pair in different colors, fabrics and super fan designs. The brand borrowed their name from 18th-century English artists, Mr. George Stubbs and Mr. John Wootton, both of who specialized in painting scenes of gentlemanly sporting and whose influence is so fittingly tied to eternal pursuit of elegance. Get creative here .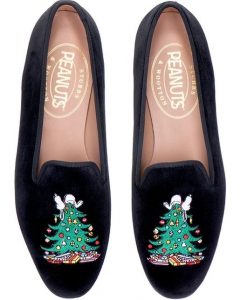 Fleur'd Pins
Handcrafted in New York City from the finest fabrics to the most luxurious leathers and exotic skins, Fleur'd Pins propels the lineage of the boutonnière into the 21st century. Founded in 2015 by New York City photographer Andrew Werner, Fleur'd Pins are the ultimate lapel flowers on the market.  Their latest is a fan favorite; the Champagne Leather Ella Rose. Who doesn't love to celebrate? Dressing up for the holidays, your special day (the best groomsmen gift) or wearing them every day, wearing a Fleur elevates every ensemble and will leave a lasting impression.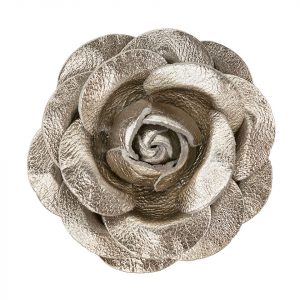 Jinjer Luxury Essential Oil With Mini Diffuser
Made for women by women, natural, vegan, blended with two carrier oils, primrose and jojoba luxury essential oil comes with a mini diffuser. Blended with 2 carrier oils it is a perfect gift set for at home spa moment. It soothes aching muscles, reduces swelling and inflammation, supports mental wellness and digestive health.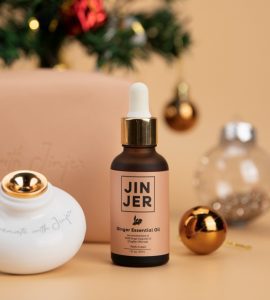 Ballsmania Elastic Necklace
This made in Italy jewelry is perfect to make any look festive! The special reflection of transparent grand beeds gives it a special look and of course there are options of layering same or different colors or matching it with other accessories  from the same collection.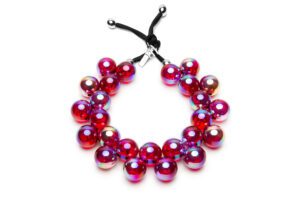 Thale Blanc Satchel
An instant statement bag, this designer satchel features a silicon-embossed cheetah,"duma" logo with drip design on its front panel. The feminine curved lines and spacious interior ensures this luxury handbag is both chic and functional. Styled after their classic Audrey Hepburn-inspired handbag, this purse comes with a removable strap so you can also wear it as a luxury crossbody bag or tote bag.
Bateel Dates
For those with a sweet tooth you can surprise with dates fruit dessert. Bateel products offering includes the finest dates and chocolates, rich middle eastern butter cookies and biscuits and other fine foods so for the holidays Noel Green Square box is perfect. Classic Green and gold box, adorned with gold and red snow flakes to celebrate this holiday season.  These boxes come in your choice of dates, chocolates or a mixture of both.  Of course we encourage you to check out their other delicious options.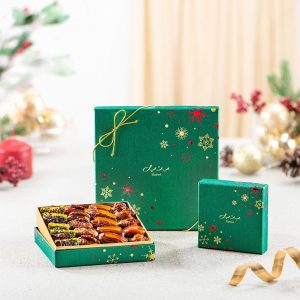 Shaun Leon Bath & Body 
This mother daughter business has some great candle scents and since holiday season is the time we all stay indoors more it is a great gift for those planning their next vacation. Give them Sicilian Fig moods and vibrations scented candle and perhaps inspire a true Sicilian Summer in someone's life. If family you might get an invitation, wink wink.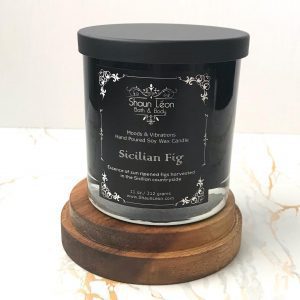 T2 Tea
Delicious loose tea gift has to be served in a beautiful cup and we find that T2 has some wonderful choices for almost anyone's taste. Besides festive design there are flavors fit for holiday season and one of our favorites is Mulled Wine Magic loose leaf tube. A fruity, zesty and enchanting winter favorite that encapsulates all the aromatic flavors of traditional mulled wine.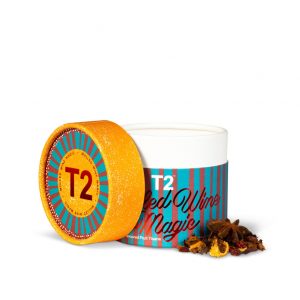 Grace Aleyae Turban
We all have friends and family obsessed with their hair. So we have no doubt they would love Grace Aleyae protective hair accessories. Fashionable, silk and satin-lined products eliminate hair-damaging friction, lock in moisture and help distribute your hairs' natural oils throughout your scalp. Bad hair day? Not an option after this fabulous gift.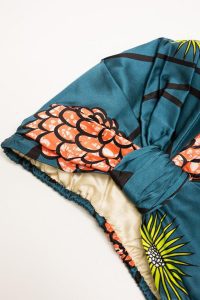 Ultimate Oasis 
Cherish that microbiome and give the gift of probiotic, vegan skincare for healthy, glowing skin all year long!
Why you'll love it. Get glowing skin in six simple steps with our ultimate oasis skincare bundle. This value kit contains a complete skincare regimen to help you achieve healthy skin from start to finish. With only clean and effective ingredients, like our signature vegan probiotics and vitamin-rich prickly pear extract, each skincare product supports and nourishes your microbiome. Add our ultimate oasis set to your skincare routine today, and watch your skin thrive. available online and AMAZON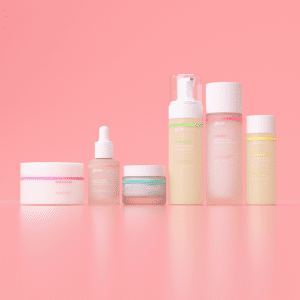 Happy shopping and Happy Holidays!