Courtyard by Marriott officially announced the introduction of the Bistro Bar across more than 900 of its courtyards in the US. The concept is an elevated evening experience for business travelers, who often have to opt out of a relaxing and quality dining experience in lieu of work. Gone are the days of all work and no fun, as jet-setters will have the ability to experience a luxurious and delicious meal, that is also quick and convenient, because they no longer have to step beyond the hotel to achieve it.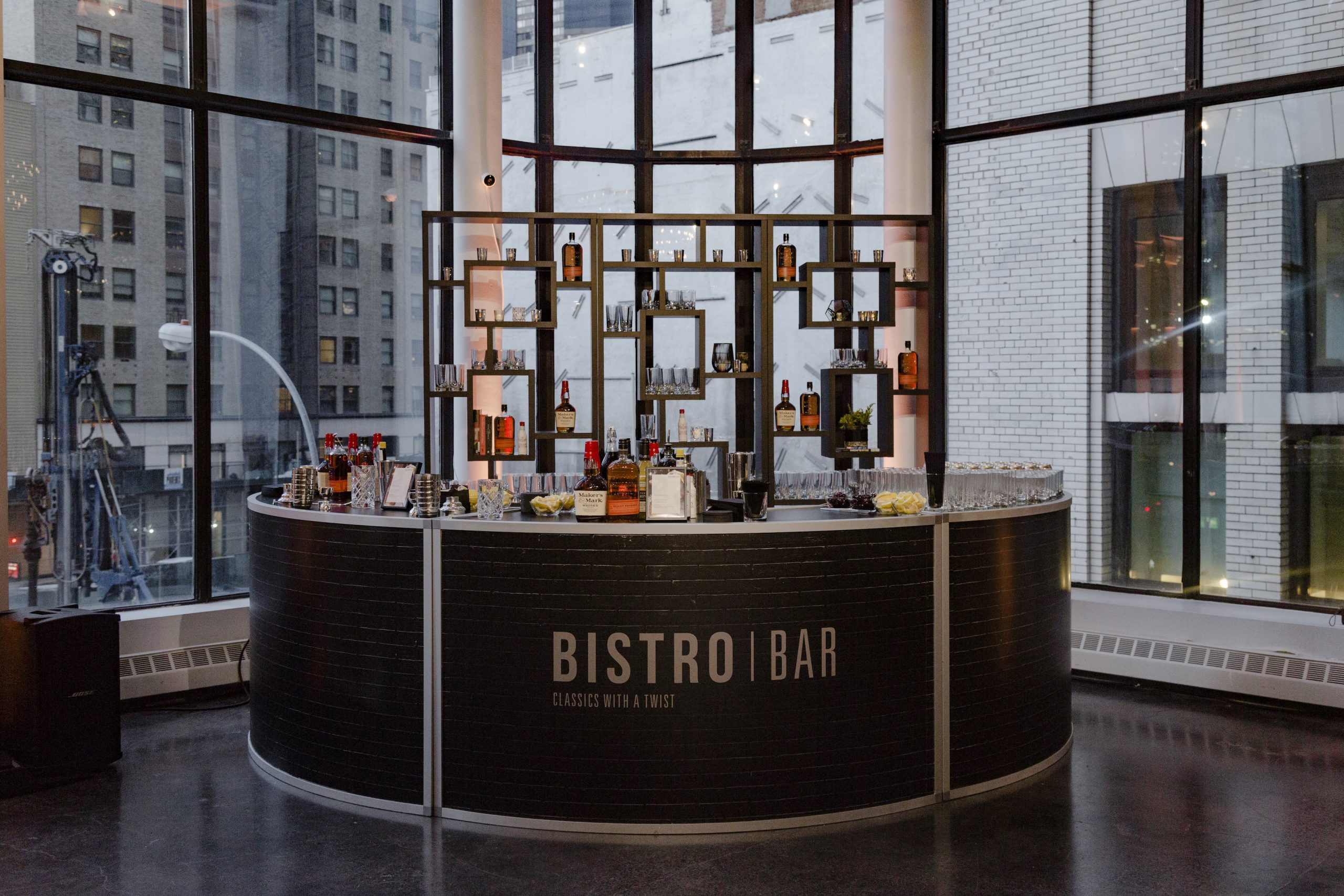 ​​​Pop Style TV got the chance to play 'business traveler' for the night at the launch party in New York this past
Wednesday
, where press and special guests were able to get a first-taste of the the new dining experience. The Bistro Bar features a variety of classic American items with a twist, featuring fresh ingredients and seasonal delights as well as hand-crafted cocktails."The new menu was carefully designed to offer a variety of flavorful, fresh items to satisfy every palate. Menu highlights include petit skillet meatballs with pomodoro, ricotta, parmesan and artisan toast, spicy chorizo and goat cheese flatbread, and the Bistro Burger with gruyere, garlic aioli on a brioche bun. The contemporary classic cocktails with a twist include the Black Cherry Old Fashioned, Southside and a seasonal Winter Spiced Margarita."
In addition to the tasting, guests had the opportunity to 
cut fresh herbs from the Fresh Wall, so we had a moment of feeling healthy before feasting. We will start our diet

tomorrow

. 
Courtyard was the first hotel built specifically for business travelers more than 35 years ago. The powerhouse is dedicated to evolving with its guests and supporting and facilitating their pursue of their professional and personal goals, helping them stay connected, productive and balanced. Each property provides fast and free Wi-Fi, spacious rooms and Starbucks coffee. With the launch of the Bistro Bar, it's another confirmation of the chain's dedication and commitment to all of its guests.