Brighter Children is a non profit organization that aims to break the cycle of poverty by providing students access to quality education. By giving students the opportunity to learn, grow and become self-dependent. It was founded in 2013 by Kunal Doshi, along with Becca Wolin and Suzy Peng, to sponsor educational costs for children who couldn't otherwise go to school. To date, they funded education of 225 students in 4 countries.
Brighter Children annual gala will take place this week, on October 13, 2016 at Astor Center in New York City, as the education nonprofit aims to raise enough funds to send at least 250 children to school by the end of the fiscal year.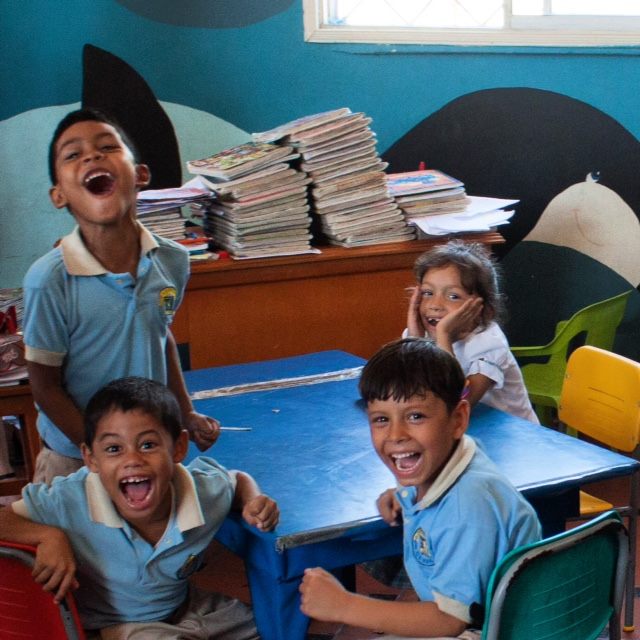 Brighter Children's biggest celebration of the year will kick off at 7:00 p.m. and conclude at 10:00 p.m. The night will honor the charity's inspirational partner schools and ambassadors.
Tickets begin at $125 and can be purchased online here: http://tinyurl.com/jollwg6. One-hundred percent of the event proceeds will go toward supporting the goal of universal primary education.
During the gala, a panel of representatives from Brighter Children's partner schools will share stories about Brighter Children's impact on the schools and lives of their students.
This past August, several team members visited Villa Soleada Bilingual School, which is the charity's partner school in Honduras.
"Even though we just formed a partnership with Students Helping Honduras earlier this year, we were able to see the funds hard at work," said Suzy Peng, co-founder of Brighter Children.
"It was amazing to see them so happy to be at school! Some students even chose to spend time in the school library during recess rather than on the playground. I can't thank our donors enough for their support, as we were able to see firsthand the positive impact of the donations."
In 2015, Brighter Children's annual benefit raised more than $15,000. Those funds provided for the education of more than 40 children for an entire year.