National Arts Club reopened for its 123rd season. The season includes the first in-person public arts and cultural programming since March of 2020. POP style TV visited their latest Andy Warhol Portfolios: A Life in Pop exhibition.
"This season is a celebration of the 'new' at The National Arts Club. From presenting a season of innovative approaches to an array of art forms, to the unveiling of our new galleries, we are more committed than ever to serving our mission, our audience, and community—while celebrating the arts and its essential importance to New York." said Ben Hartley, Executive Director of the NAC.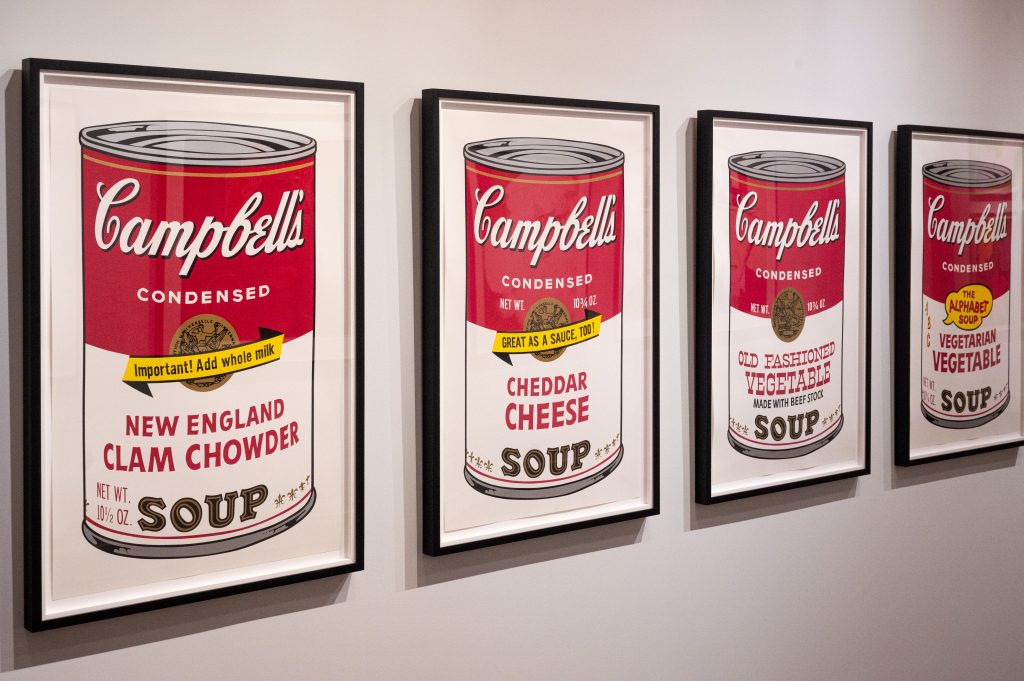 Andy Warhol: A Life in Pop
This installation features selections from Andy Warhol's 40 year span of work in the art of photographic silkscreen printmaking. Many of the works were made in the 1970s and 1980s, however subject matter reflects Warhol's decades-long process of mirroring popular American culture. Warhol transforms photographic imagery through color, design, form and multiples. Due to the infinite possibilities of printmaking, Warhol's portfolios contain a vast array of techniques. These range from collage and drawing to the use of diamond dust and color variation.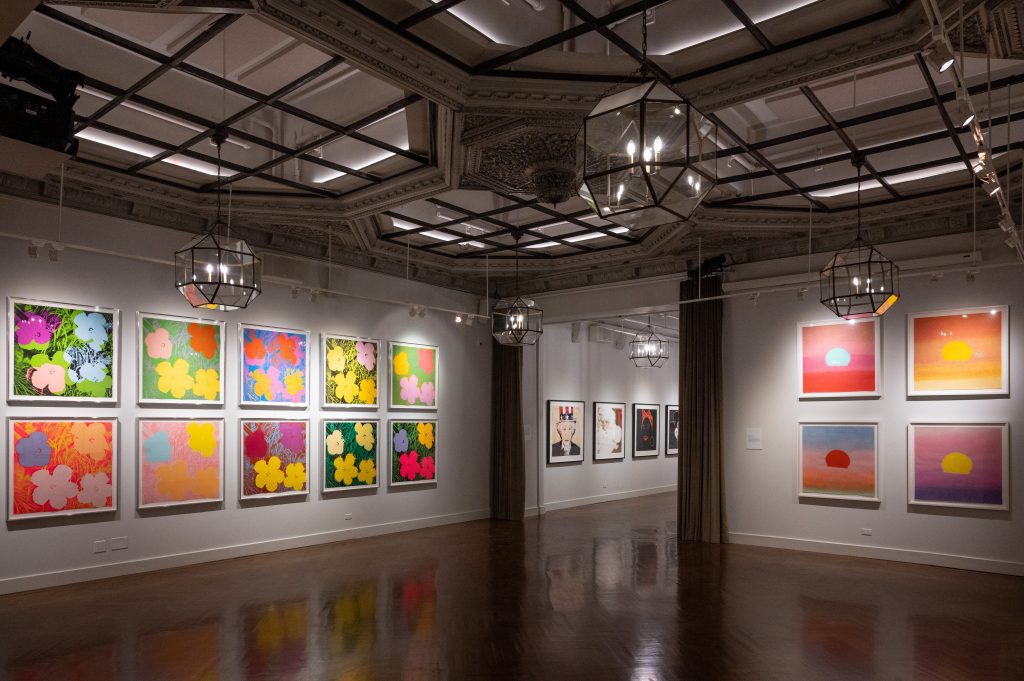 This collection has been loaned through the Bank of America Art in our Communities® program. This program was established in 2009 in order to share the company's art collection with the wider audience. It offers museums and nonprofit galleries the opportunity to borrow complete or customized exhibitions at no cost. The public is able to enjoy new art installations at its local museums, while the museums themselves are able to generate vital revenue. Since 2009, more than 140 exhibitions have been loaned.
"The Art in our Communities program—that is, loans of complete exhibitions from our collection at no charge—is one element of a comprehensive art program that includes exhibitions, grants, art conservation, client admission programs, and digital offerings. This Warhol exhibition is one of the most popular from our collection, and has been featured in museums from Los Angeles to Tampa Bay to Milan to South Africa. Most recently it was at the Nassau County Museum of Art where it broke attendance records. This is a very gratifying outcome as our goal with all of our programs is to help nonprofit museums thrive in order to better serve the community and perform their role as a form of social capital,"

said Rena De Sisto, Global Arts & Culture Executive at Bank of America.
Among the season's highlights is "NAC Next: A Season of Innovation" generously supported by Amazon. From September to November, more than 50 programs focus on new works and interpretations of classics in the world of art, music, dance, theatre, and beyond.
"The NAC's fall season will showcase innovation in the arts, providing a platform for exciting new visions, while reimagining classics," said Carley Graham Garcia, Amazon's New York Head of External Affairs. "We're glad to support over fifty new National Arts Club programs as they reopen to the public, allowing more New Yorkers to visit a new exhibit, see a show, and participate in other programming free of charge."
All programs are free and available to the public with registration. Hosted at the NAC's historic landmark clubhouse located at 15 Gramercy Park South in NYC it is a must visit. Most up-to-date details can be found at nationalartsclub.org.
Take a look at our special tour of The National Arts Club