It was just this past weekend that the Hollywood stars and musicians gathered here in New York City for the 2021 VMA's! There were fantastic performances as well as some funny moments at VMA's 2021 on the Red Carpet that I want to highlight! 
Jack Harlow and Lil Nas X 
First, let's begin with Lil Nas X, who has proven himself star-worthy in the last couple of years! He had an interesting interaction with Jack Harlow (What's Poppin and That's What They All Say). Earlier this summer, the two released a song called Industry Baby, which won best music video of the year at the VMA's. While Lil Nas X was on the carpet talking to a reporter, Jack slowly pops by and Lil Nas X said, "Jack, don't say anything, sus," and then proceeded to laugh, which just confirms their silly friendship!
Olivia Rodrigo 
 Another moment that I would like to highlight is on our Disney/ Punk Rock queen Olivia Rodrigo! You may be familiar with her work in High School Musical: The Musical on Disney Plus and her ability to break the internet with her songs tilted: Driver's License and Good For U. Rodrigo had a funny interaction with her trophy on the red carpet! As you can clearly see the shock and excitement while talking to a reporter, she says, "It's so heavy I literally have no upper body strength"! All I have to say is: Olivia, this won't be the last award you grab, so get used to the heaviness! 
Maghan Fox and Kourtney Kardashian 
Lastly, two iconic queens, Meghan Fox and the one and only Kourtney Kardashian, took the VMA stage to introduce their boyfriends MGK and Travis Barker as their "future baby daddies"! The crowd was definitely shocked, as they broke into loud screams! I have to be honest, it was so weird that I even busted out with laughter! Is it a secret message they want to share… I guess we'll potentially find out in nine months!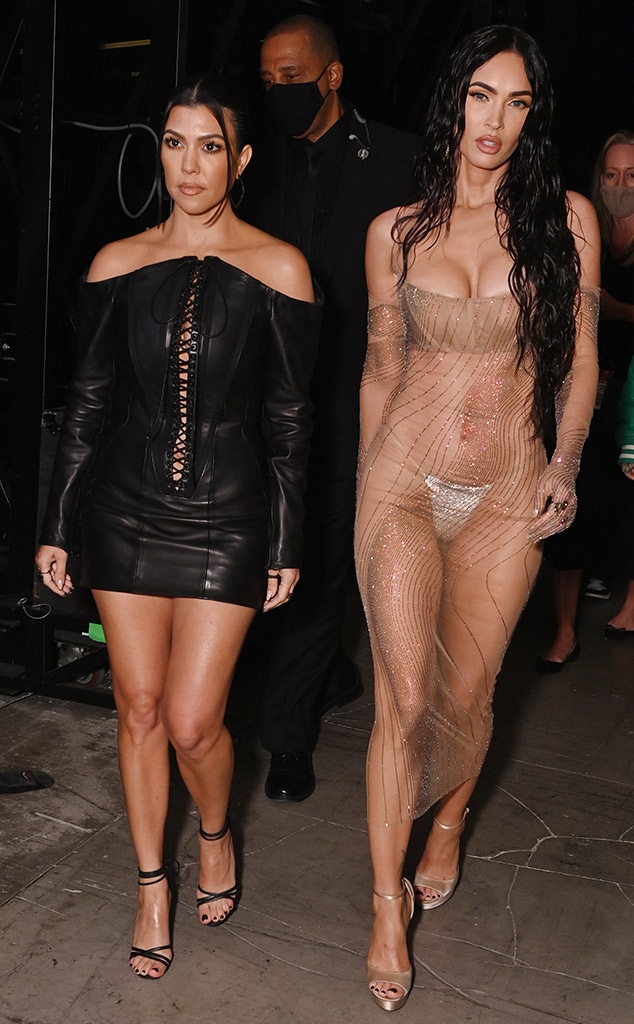 That's it for this year's 2021 VMA's funniest moments!