ABC's hit dating show is on pace to become one of the most memorable seasons yet. Bachelor Matt James made history as the first Black Bachelor in the series. The 25th season is reportedly the most diverse cast yet, with a whopping 32 women for Matt to choose from. So how did the premiere week go?
The Ladies
The Bachelor series is known for its casting and the latest installment isn't lacking in personality. Women tend to make first impressions through costumes, or lack thereof. This year, viewers saw a Bentley, lingerie, and recreation of Lady and the Tramp's spaghetti scene. Contestant Katie made sure to be remembered with her own "MJ".
But everyone's talking about one cast member in particular—Victoria. The self-proclaimed queen is determined to make Matt her king and send the rest of the jesters home. Victoria made her mark by pulling the bachelor for multiple conversations. But she doesn't care that she takes time away from others. In fact, Queen Victoria said repeatedly that she's "not here to make friends." Instead, she's making Matt her priority, by any means necessary. Bachelor Nation isn't too impressed with her but can admit she makes for great entertainment.
The Bachelor Himself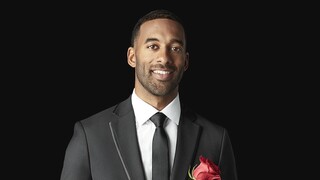 Matt James appeared as an ideal bachelor. He's sensitive and values his family and faith. He even showed his listening skills by bringing Marylynn orchids, her favorite flowers. No one questions his intentions on the show. Instead, everyone is questioning who his future fiancée will be.
After news broke about The Bachelor bringing their first Black bachelor, people stopped discussing his race and focused on who Mrs. Matt James would be instead. Specifically, what race she would be. Matt made it clear in the premiere that he acknowledges his biracial background. He repeatedly reinforced this dual experience. Therefore, he refuses to be forced to choose a specific race when deciding on his winner. "People want me to be with a certain type of person," he said. Matt confessed to host Chris Harrison that he didn't want to upset the white or Black community.
The Race Question
Matt James invoked a layered conversation, probably more nuanced than anticipated. The Bachelor franchise has a history of not being racially inclusive. Despite debuting in 2002, Black contestants were under 10 percent, according to Refinery29. Not to mention, only one non-white woman won The Bachelor.
Rachel Lindsey's often compared to the newest bachelor. The two even discussed their experiences together. But outside of their shared race, the similarity ends. Lindsey was the prize on her season of The Bachelorette. Not fetishized, but genuinely desired. Not many non-white women can say the same on The Bachelor. That being said, fans already doubt a non-white winner despite James' race. It takes away from the idea of a multi-racial season if the winners all look the same—young, thin, and white. But time will only tell who'll be granted the final rose.
Cover photo is from Entertainment Weekly