Love Island USA captivated viewers across America, but many fans wondered how the 2nd season would operate amongst a pandemic. The result exceeded expectations. The CBS hit reality show Love Island USA amasses daily trending topics and conversations on several social media platforms. Some even created fan accounts dedicated to their favorite contestants. But how did its popularity increase this season more than the American debut?
Memorable Couples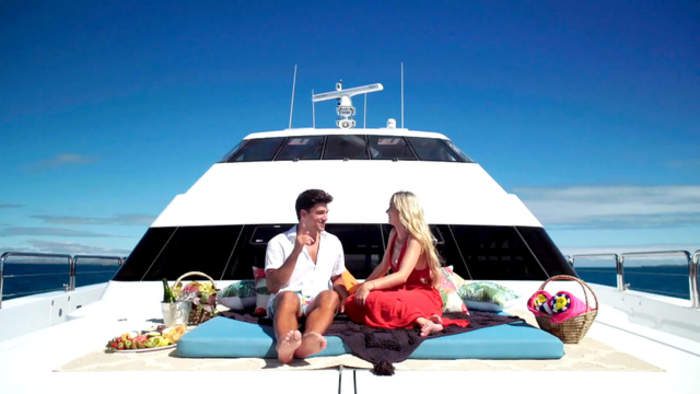 Season one hailed Elizabeth and Zac as crowned winners, but how many other couples can be named beyond the top three? In contrast, this season has noteworthy couples. For example, Connor calling Mackenzie after leaving the villa struck a chord with audiences. Plus, viewers excitedly wait for unseen footage and pictures featuring couples. Justine and Caleb's (aka #Jaleb) moments are always the most coveted, given their large fanbase.
So, the use of better couples allows viewers to become more invested in the show. The audience would rather witness genuine growth on a show based on finding love. Fans are less likely to be interested in the show if contestants present themselves as competitors rather than companions. Plus, developed couples make fans more determined to continue watching through the finale.
Heightened Competition
The most successful reality shows are accompanied by dramatic storylines and this season isn't lacking. But the most nerve-wracking is determining the winners this season. No one enjoys watching an easy win, as seen on Love Island. Last season, it was evident who'd win all season. More people will tune into a finale if there's stiff competition. Currently, it's evident that the two most developed couples—Johnny with Cely and Justine with Caleb—are the projected winners and runners up. But who will come out on top?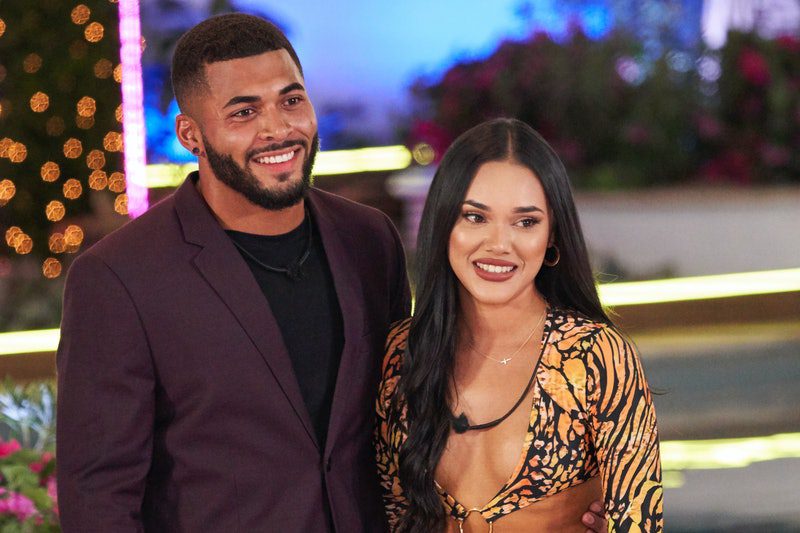 Justine makes for an interesting case as to why so many fans root for her and Caleb. Despite being in a mature, well-established relationship, Justine has an underdog story. Fans watched her struggle to find a sincere partner in the villa since day one. So, they would love nothing more than to see her come out on top. Not to mention, her win would make Love Island history. In both UK and US versions, Justine would be the first dark-skinned Black woman to win first place. Love Island notably caught flack for its treatment of darker-skinned women on the show, like their minimal screen time and lack of participants.
Casa Amor (obviously)
Casa Amor purely exists to shake things up within the stagnant villa. This managed to create tension in at least three couples, which fans were looking forward to. The "he said/cameras said" of Johnny, Mercedes, and Cely made for entertaining television. But, the popular trip was omitted last season. So, viewers missed out on meeting new "Islanders" in this format. More importantly, couples weren't tempted by new singles. If Casa Amor happened last season, there's no telling who would've won the $100k prize.
The addition of obstacles like Casa Amor makes for a more interesting season. With this also comes better social media engagement. Fans create viral videos, memes, and gifs of the show daily. Videos posted on Twitter garnered numerous views, surpassing 4 million and counting. Even the official Love Island account has more impressions. For example, they can reach over 30k views in under 24 hours now, in comparison to 20k last season.
Love Island is the guilty pleasure of reality television fans every night. But sadly, the finale is slated for Wednesday, September 30th. If this was a precursor to a third season (we hope), we'll be tuning in.