Crowded dance floors feel like a distant memory. In a time where people are longing for connection, it's easy to find comfort in some 90s nostalgia. Photographer Steve Eichner's newest book In The Limelight takes us back not only to the days of crowded clubs but to the days when people acted genuinely free. The days when young people were pushing the limits of fashion and makeup on a nightly basis, and nightclubs fostered a culture of diversity and experimentation to the highest degree. I enjoyed speaking with Steve about his new book and why the 90s NYC nightlife was so unforgettable.
Eichner moved to Manhattan in his early 20s with a passion for music photography and the goal of growing his career, whatever it took. Soon he found himself falling into NYC's booming nightlife and was hired by Peter Gatien, owner of several prominent nightclubs including Club USA, The Tunnel, Palladium, and The Limelight. His job was to photograph celebrities in the clubs and sell those photos to magazines and newspapers to get publicity.
"Back then the clubs were the social media," he says, "it was a way for celebrities to build their brand."
Steve has plenty of stories to tell about the celebrities he encountered during his run in the clubs. What In The Limelight is really all about is the culture, the people, and places of that period.
The people that fill the pages aren't just celebrities, in fact many pictures are just normal kids. There's a level of intimacy with these subjects, and that's because they're so used to Steve being around. Not only did he find a career in Manhattan, he found friendships. "It was the family I never really had," he says. Going out every night is something he describes as a "traveling circus." They were all able to share in the experience of such an unforgettable time.
"It was a time in history that cannot be recreated. Something told me this wasn't going to last forever and I had to document it."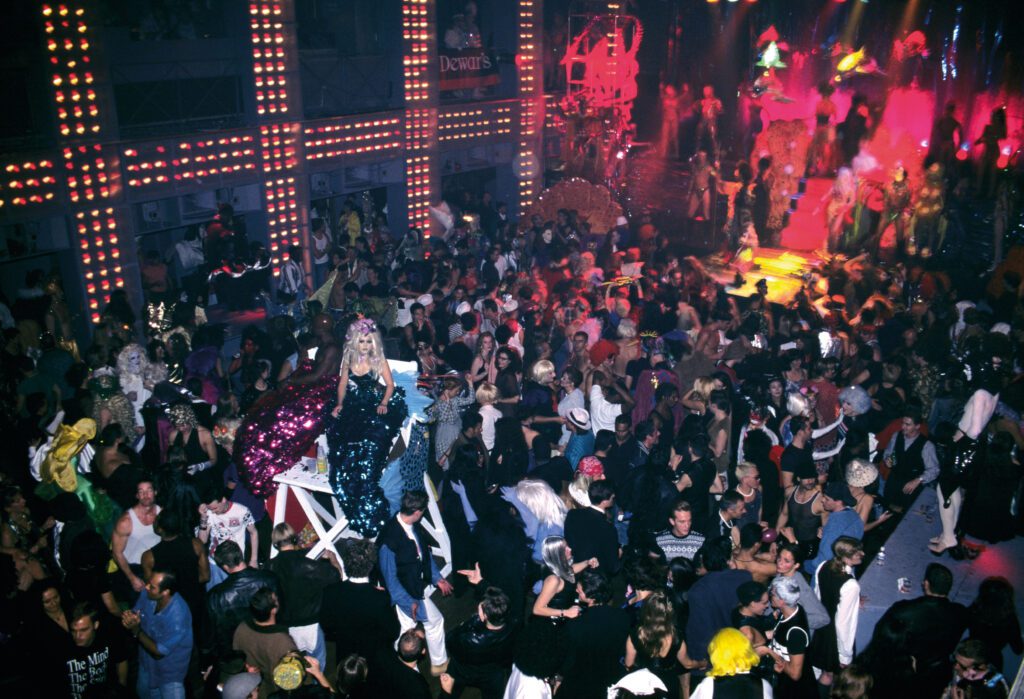 The pages of In The Limelight are bursting with personality, bouncing from one club to the next capturing all the over the top antics and just pure undeniable fun. Photo editor Gabriel Sanchez had this vision for the edit, taking people on a walk through the club and showing them all the things they might see.
"It wasn't just one vibe in those mega clubs." Steve explains. He went on to talk about the clashing personalities and aesthetics within the walls of the clubs. You go onto the main dance floor that's blasting techno, then enter another room to find a goth band performing. Sometimes you might even see a fashion show, or a find a room playing disco or acid rock.
The melting pot of fashion, art, design, and music was a staple of this time period. It was a culture of diversity and inclusion, and the clubs were the pace where the culture grew. One of Eichner's favorite pictures in the book encapsulates this feeling. It's a shot from the bathroom of The Tunnel, in the reflection of the mirror you see two Club Kids, one in a big green wig, just talking to people. It's candid, they're all interacting, and it perfectly captures the coming together of different styles in these club settings.
The pinnacle of mega clubs was Club USA, Steve's personal favorite place to work. Everything Peter Gatien had learned from his other three clubs came together there, in Times Square in the "center of the universe." The place was built to be a nightclub. It had the best lighting and sound you could get, along with stages, neon lights, peep shows, and even a slide. Club USA was a high point of the era, before the club culture began to deteriorate.
"It was an adult playground, it was where adults went to play and have fun and express themselves."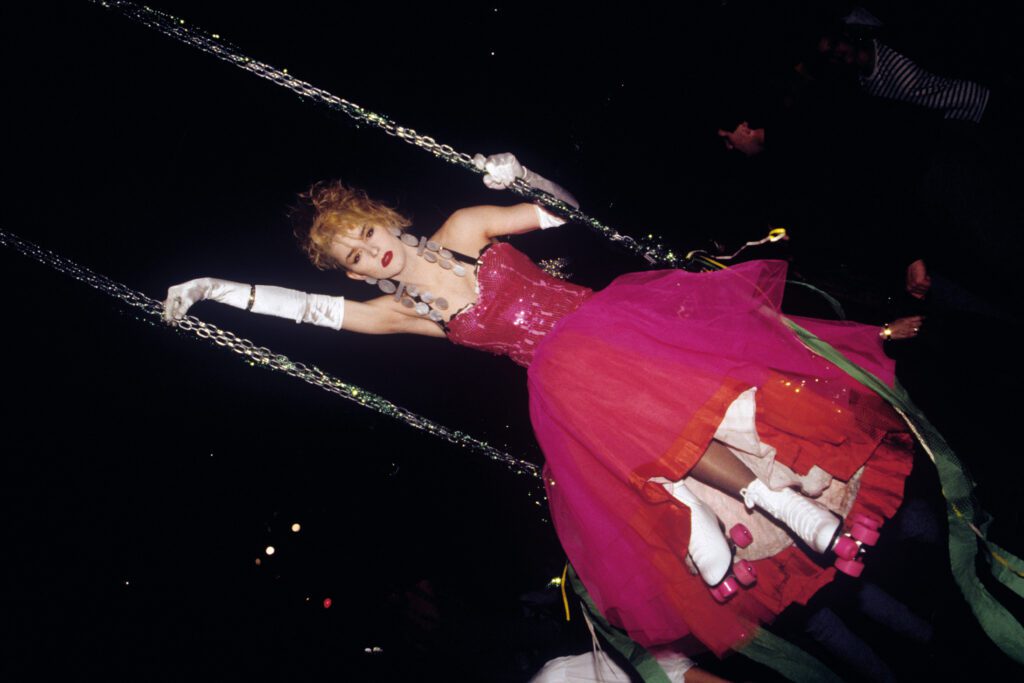 Of course this period of time was fleeting, and there's so much to miss about it. The freedom of the 90s quickly turned into lounges, bottle service, and manufactured pictures and posts for social media. Once free to snap candids of stars at their most relaxed, Steve discussed how his encounters with celebrities are much more transactional and rigid than they were during the club days. He misses the intimacy and the freedom of it all, when it felt like people were truly in the moment.
Going forward, Eichner hopes he can continue to push the message of the 90s and its diversity and culture through his work. "90s nostalgia is very strong right now," he says, "people are longing for times when they could be in crowds and with people, and experiment socially." With a pent up hunger for events paired with lower real estate prices, he hopes more artists return to the city and we see big clubs reopen. Perhaps we could see a return to a 90s vibe of inclusiveness and experimentation once NYC nightlife returns. Until then, we'll let Steve take us along to the parties of New York's iconic past.
In the Limelight: The Visual Ecstasy of NYC Nightlife in the 90s is available now. Order your copy here.
Photos: In the Limelight: The Visual Ecstasy of NYC Nightlife in the 90s by Steve Eichner and Gabriel Sanchez © Prestel Verlag, Munich · London · New York, 2020