St Giles Hotels, along with American tennis players  – John Isner, Sam Querrey, Steve Johnson and Reilly Opelka came together to celebrate the US Open with a private event to meet the players, take in views of Manhattan from the 360° terrace of the Penthouse Suite at The Tuscany  and support the non-profit organization New York Junior Tennis & Learning (NYJTL).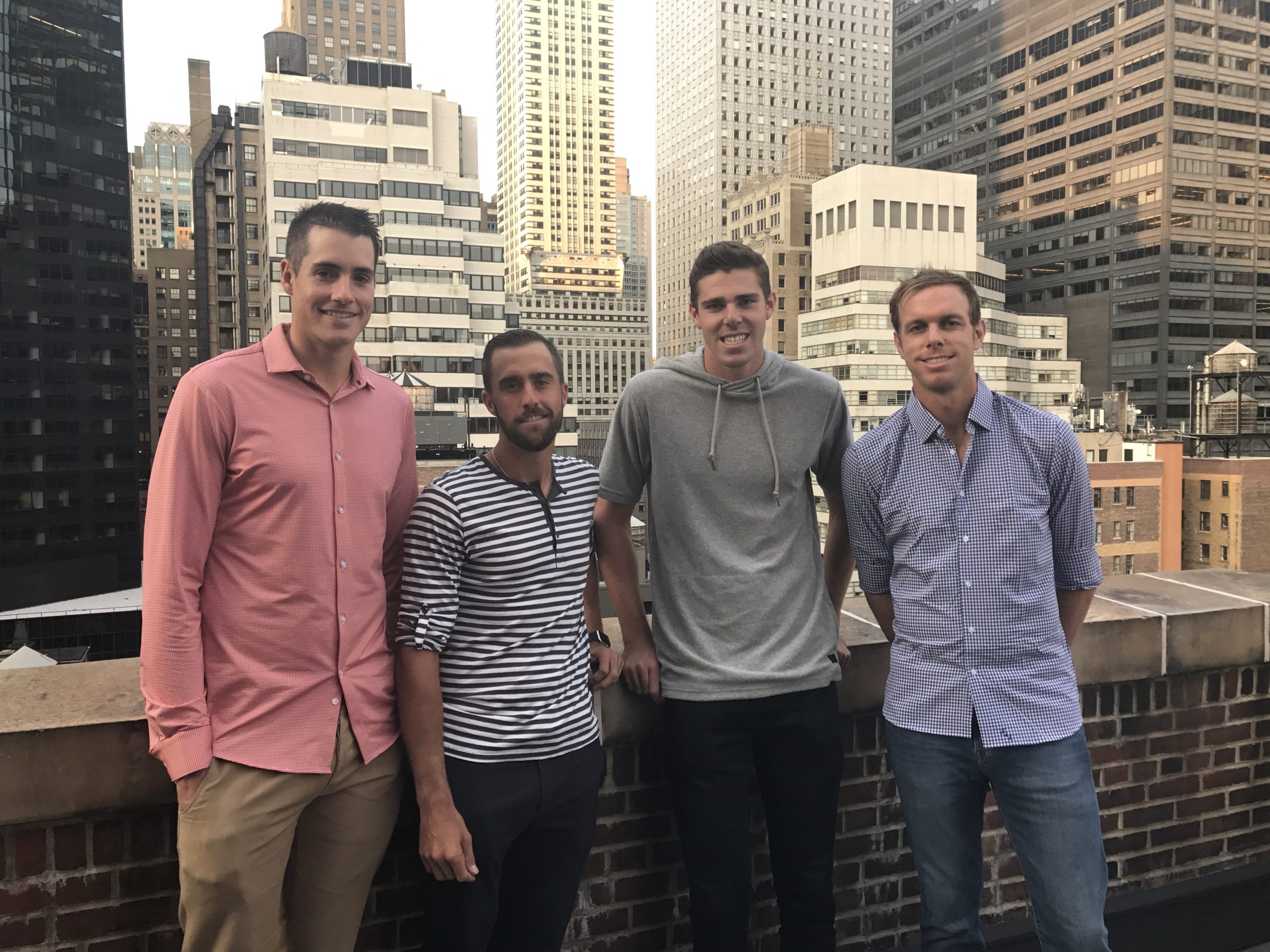 (US OPEN players – and tennis's own skyscrapers –  John Isner, Steve Johnson, Reilly Opelka and Sam Querrey on the roof-top terrace standing alongside the Chrysler Building from The Penthouse Suite at The Tuscany, A St Giles Signature Hotel)
As part of its Hotels with Heart charity, St Giles Hotels partnered with NYJTL to give young teenagers from its program the opportunity to not only meet these tennis professionals, but also play a few games of table tennis.
"We couldn't thank St Giles Hotels enough for giving our kids such an unexpected experience to meet these successful tennis professionals and even play a few games of table tennis with them," said Elena Bantovska, associate director, junior competition, New York Junior Tennis & Learning. "And to leave the event with a brand new Killerspin table autographed by each of the players was a great surprise. Our kids will line up to grab a fresh paddle and try their hand at table tennis on this great new piece of equipment."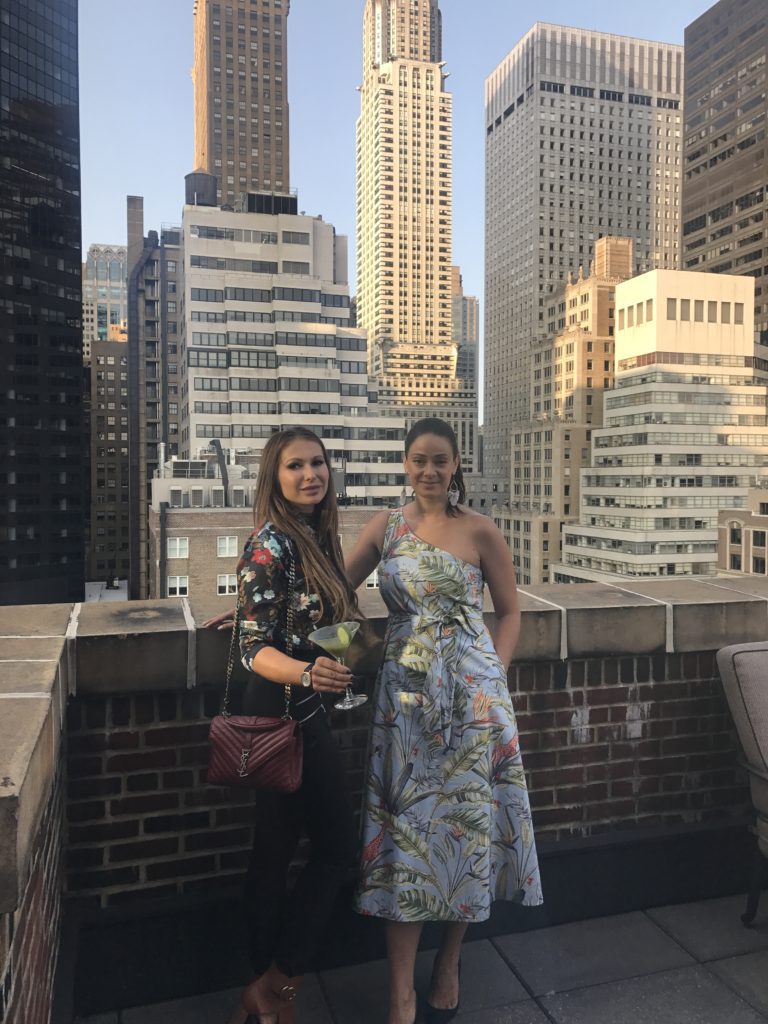 (Mirjana Sladic – Novak Djokovic Fan Club Team Leader USA and Tijana Ibrahimovic)
About The Tuscany, A St Giles Signature Hotel
This "gem of midtown" offers 124 residential-style guest rooms and suites, each carefully designed to offer oversized living areas and spacious baths, not often experienced in New York City dwellings. This "home away from home" property was fully refurbished after a multi-million dollar renovation at the end of 2014 and today features a spacious respite in the heart of the city that never sleeps. The hotel has enjoyed a long-standing history in the heart of historic Midtown, as honored by New York magazine's 'the best place to live in New York' list. It was built in 1927 as apartments and later converted to a hotel in the 1950s. Its unique structure has lended itself to spacious design, granting The Tuscany the city's largest hotel rooms and suites with standard guestrooms averaging 400 sf, nearly double the average hotel room in the city. When guests stay at The Tuscany, they enjoy the convenience of a centralized location given its ideal proximity to NYC landmarks, public transportation, tourist destinations, museums, shopping and restaurants. All St Giles hotels are uniquely positioned in the heart of great cities so that guests can "BE CENTRAL" and feel like a local. The Tuscany is located at 120 E. 39th Street in New York. Follow The Tuscany on Facebook @stgilestuscany and on Instagram @thetuscanystgiles.
About New York Junior Tennis & Learning mission
For 45 years, NYJTL has changed lives through tennis and education. Today, it's the largest nonprofit youth tennis and education program in the nation, serving 75,000 K-12 NYC youth. NYJTL celebrates the diversity of the children who participate in every program, serving youth from all five boroughs. All NYJTL community and afterschool programs are offered at no cost to the participants. With 45 years of continuous service, NYJTL has: provided 3,000,000 hours of year-round programs in tennis, academics, healthy living and character development for NYC youth; provided 500,000 hours of free community tennis in 100% of NYC council districts; reached 75,000 kids through tennis training for PE instructors in all 5 boroughs; and, mentored 10,000 children annually by 400 dedicated NYJTL staff. Find out more at www.nyjtl.org.