In the age of reboots, New York City's empowered ladies are finally getting their own. Sex and the City is returning to HBO after 17 years. But the continuation of the sister circle might look a bit different in today's world.
Actresses Sarah Jessica Parker, Kristin Davis, and Cynthia Nixon are back embracing their friendship as Carrie, Miranda, and Charlotte. According to Variety, the new season includes 10 half-hour episodes—just like the original. Plus, the three actresses also executive produce the new episodes, according to Insider.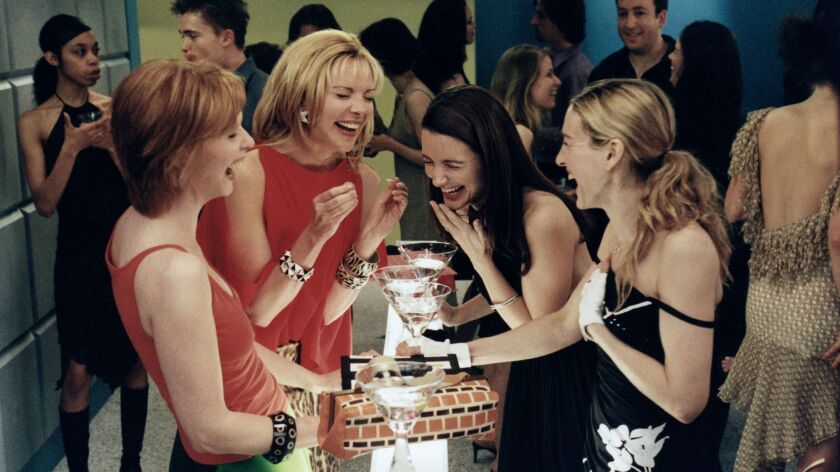 Since these women are now in their 50s, the reboot should cover their maturity as successful, middle-aged women. Viewers should also anticipate more serious conversations. Many expect to see the ladies tackle racism, despite the show never handling such topics before.
The reboot on the Manhattan classic was announced on Instagram by Sarah Jessica Parker herself. The post included a montage of NYC, with her infamous narration and typing. But this time, SJP typed " And just like that, the story continues…" She added to the cryptic video with the caption, "I couldn't help but wonder… where are they now?"
But many wondered where the sexually carefree Samantha is. Actress Kim Cattrall will not be returning to the show, to the dismay of fans. Samantha brought a funny, adventurous edge to the group—which is sure to be missed. Plus, she actively sought out sex, whereas the others became wrapped in relationships or their career. It'll be interesting to see how such a big personality will be erased from the series.
Sex and the City: The Next Chapter has no release date yet, but reportedly begin filming in the spring. But in the meantime, HBO Max is streaming the entire Sex and the City series.