Through years of experience with some of the most well known brands in the world as well as young unknown designers, Dame Cristina Vittoria Egger has built an impressive resume, and she's now bringing her eye and creativity to the POP Style TV Store. Find out " what's in store" , as well as learn all about her wealth of experience in the fashion industry.
She started working in fashion in 1994 for a name you may recognize, Gianni Versace. "Nobody did it before Gianni Versace," she said, reminiscing on how impactful it was to work and learn things about fashion under such a talented person. "He was so creative, everything he touched was beautiful."
Following Gianni Versace's death in 1997, the atmosphere in the company changed. As many of her colleagues moved on, she did as well, going to work with Italian fashion house Etro. The experience was much different than Versace, as founder Gimmo Etro was "more English" in creating his collections. A signature of the brand was paisley prints from the beginning, something that has carried through to pieces they produce even today. Egger describes the designs as "classic and classy," a brand that exemplifies luxe.
For her next big name brand, Cristina worked for Gucci during Tom Ford's tenure with the company. Those collections were sexy and sensual, with the brand and Ford becoming known for scandalous and provocative campaigns.
What do all these experiences have in common? They were during an era in fashion that cannot be recreated!
"I worked in fashion when fashion was really in the golden era."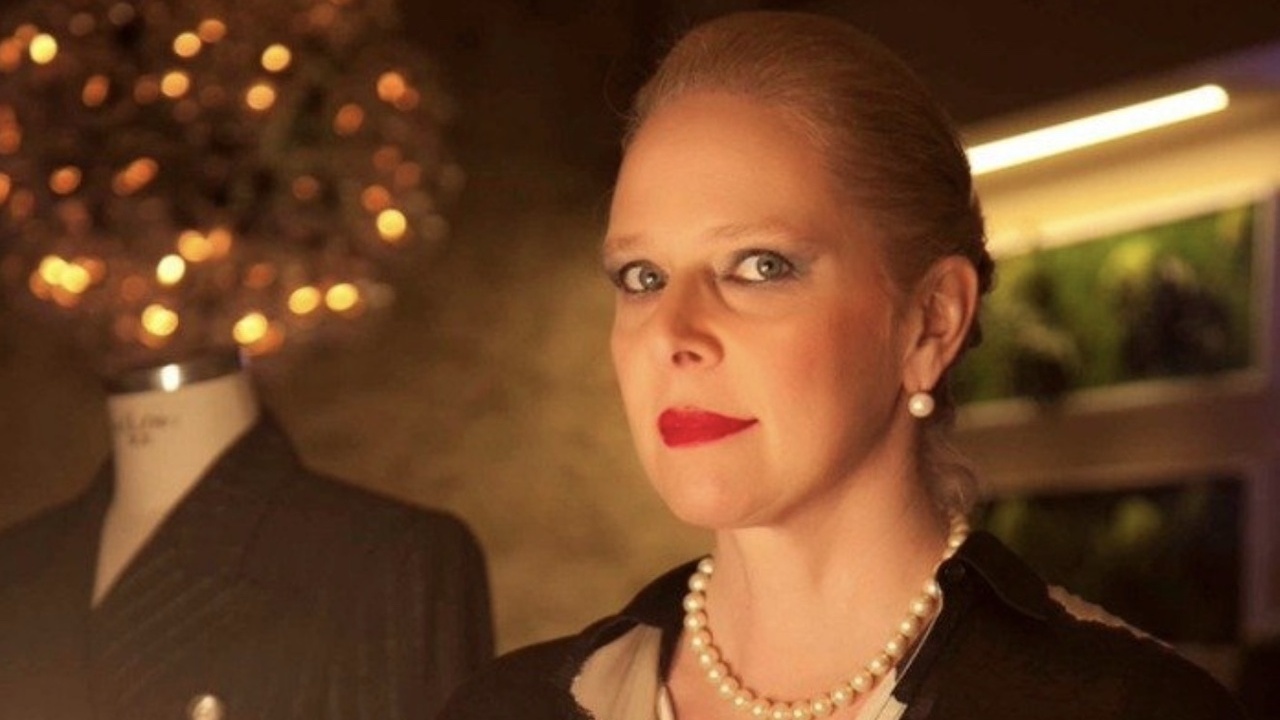 Following her work with big-name brands Egger became a mother, and began working with young designers. She spent 7-8 years with a Dutch fashion foundation, with funding from the country's government allowing the group to push young Dutch designers into the market. During her time with foundation she worked with 40-50 different designers, presenting them on multiple platforms across Europe and at events like Paris, Milan, and London fashion week. In a region that was known more for its interior design and architecture, getting fashion into the conversation was a big step forward.
Following her time with the Dutch designers, Egger teamed up with Alex Dordevic to work with new brands as well as names with a more luxury touch with the 24 Hours of Elegance event. While Alex covers the menswear, Cristina brings more products for women, like jewelry, couture, bags, accessories, scarves.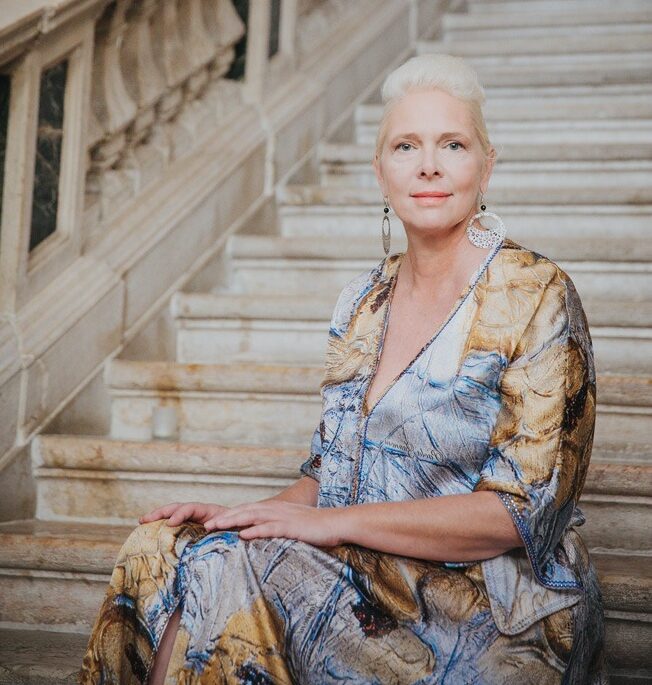 "Fashion is a dream," she says, "I always believe in the designers and push them to do a better job, especially the young ones who are still working on their talents." This belief in designers has led Cris to POP Style TV, eager to curate a unique collection of items. From bespoke, to sustainable pieces, to made on demand, to organic beauty lines, these pieces aren't things you can get just anywhere.
"In 2020, only the luxury items were selling," Cristina says. More and more, we have seen dwindling support for fast fashion brands that turn out millions of pieces that will never even be worn. She believe that the future is in luxury, that those items will stay always. Not only will they never go out of style, but they will last for multiple seasons. And what does luxury mean? To her, there are two categories.
"Quality and luxury can be from a big brand but they can also be from a brand that is making handmade, unique pieces. That's luxury also, something no one else has."
In the coronavirus age, the fashion industry has taken an understandable hit. In a year like 2020, brands have tried to adapt as best as they can, going almost completely online. While this is good to see, audiences are still losing some of the magic with this format. "You have to interact with people," Cris says, "you can't do everything online because fashion is something you have to feel, you have to touch. All this industry, you need to live it in person."
Moving forward, she's optimistic about the future of the industry. Although the rebuilding process will be slow, fashion will always persist. With someone like Dame Cristina Vittoria Egger working to keep unique designers visible, it will be all the more easier.
Check out the POP Style TV Store here.
Cover photo: @crisegger Instagram