In what has been popularly dubbed in marketing emails as "unprecedented times," many of us have also been wearing an unprecedented amount of sweatpants. Now that working from home is the new norm, it can be discouraging dressing to impress when most days there's no reason to leave the house. However, celebrity style icons have reminded us that quarantine fashion is done for yourself, well, and the gram. During isolation, we've witnessed innovation and individualism take the front seat across the arts like never before. Without further ado, allow us to provide you with a stylish reprieve and inspiration with 5 of our favorite homebound high-fashion looks.
1. Keke Palmer -Quarantine Fashion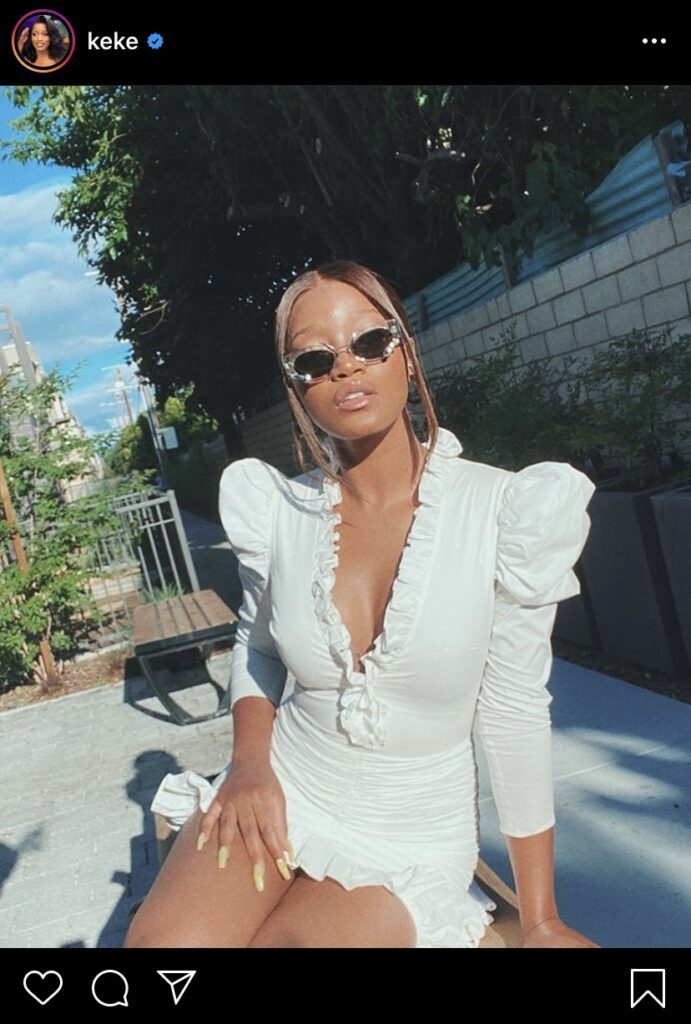 Brought to you by golden hour, actress and singer, Keke Palmer shows us that monochromacy is anything but basic. Her white ruffle collared and hemmed dress with puff sleeves is the perfect representation of simple yet eye-catching. Completing the look with a pair of clear shades, is there any doubt as to why she is considered a style icon?
Take Away: You don't have to be extra to be fashionable or unique. Even Coco Chanel said "Before you leave the house, look in the mirror, and take one thing off." Sometimes thinking minimally can send the biggest statement.
2. Amber Riley – Quarantine Fashion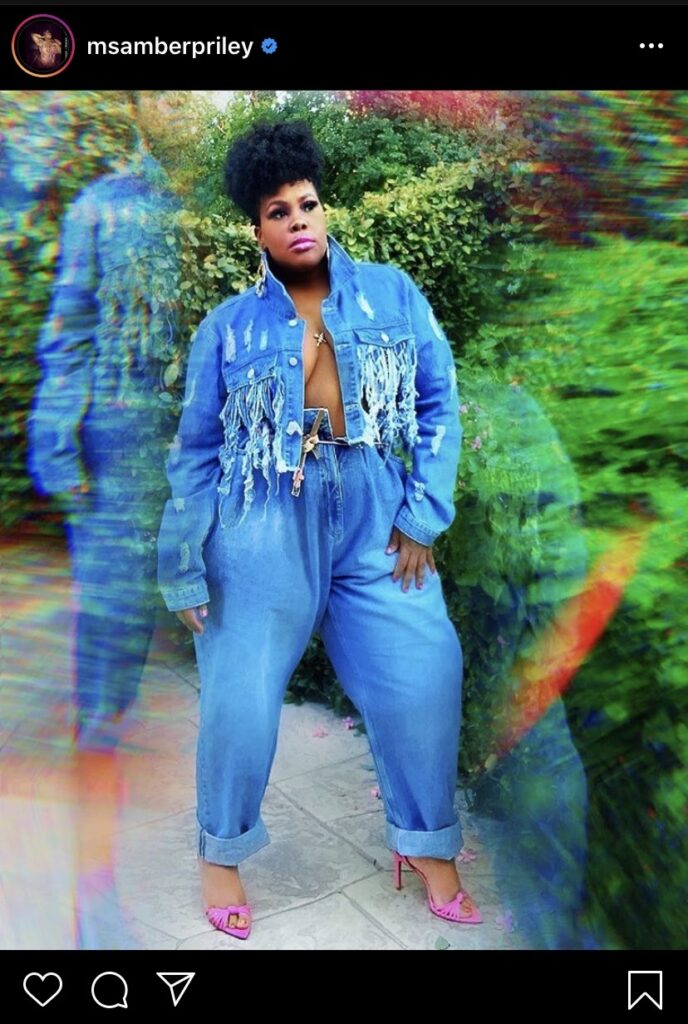 Actress, singer, author, and Olivier award-winning performer, Amber Riley, is daring in her denim ensemble. With her cropped, tattered denim jacket and cuffed high-waisted jeans, Ms. Riley is clearly playing no games with her quarantine fashion. She accents this outfit with a pair of pink stilettos and a matching lip to add a skillfully incorporated dash of color.
Take Away: A new perspective can transform any garment. Looking for a new way to present yourself, look no further than what's in your closet. Putting a new spin on things can be just as cutting-edge as a new outfit. Look at Amber Riley, denim is nothing new, yet with some personal flair, this outfit is made entirely her own. 
3. Ryan Jamaal Swain – Quarantine Fashion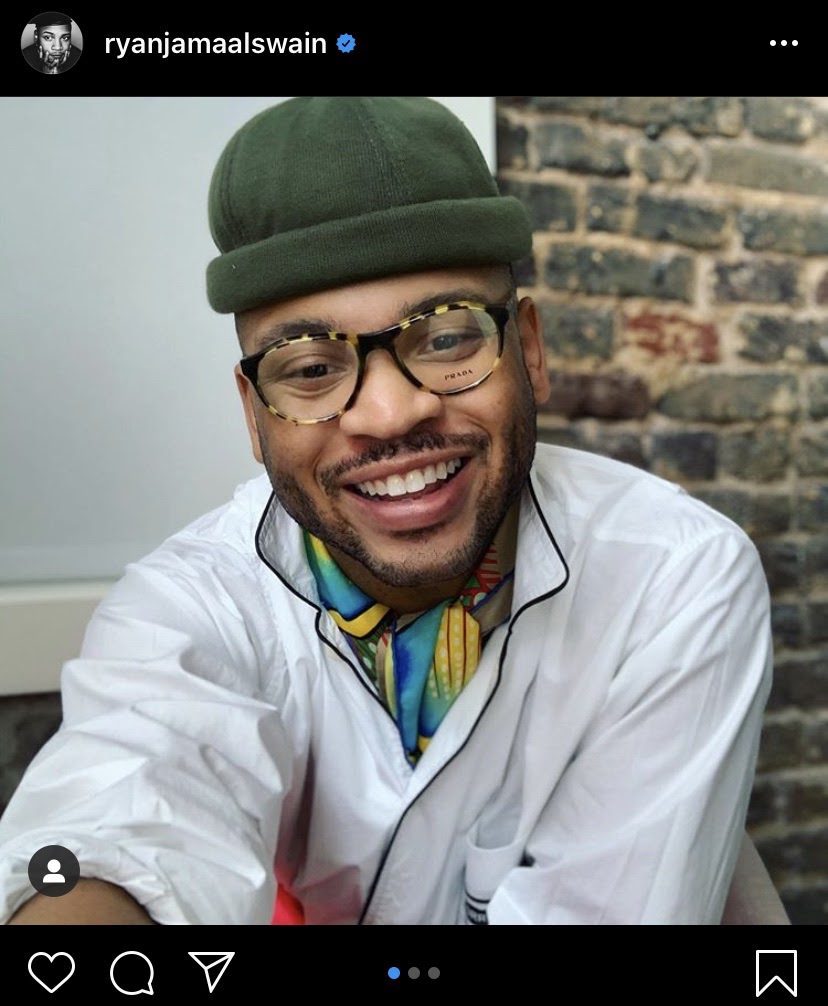 Best known for his work on FX's POSE as Damon Evangelista, Ryan Jamaal Swain, provides his followers with a masterful combination of color with this outfit. Starting with the open white shirt he elevates with his great choice of multicolored scarf. He also demonstrates his great choice in accessories with his dark green hat and stylish glasses.
Take Away: A pop of color goes a long way! Whether it be an accessory or garment,  experimenting with color is an easy and fun way to elevate any look. Don't rule out any color, until you've tried it. For all you know, it could be the best color to compliment you and whatever you're wearing.                                                                      
4. Chloe and Halle Bailey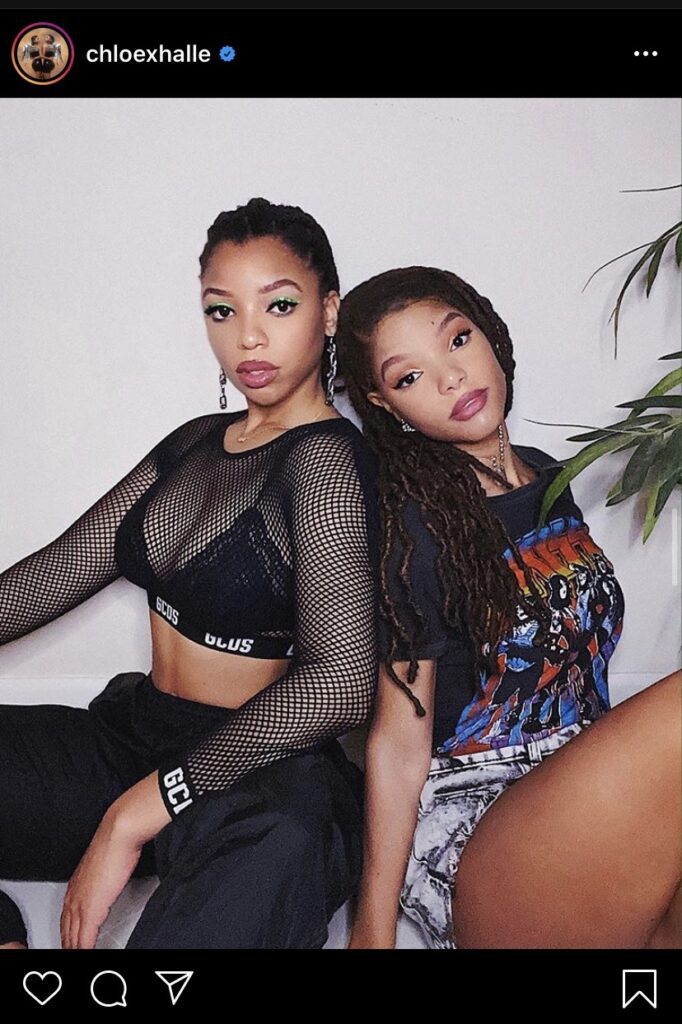 Fresh off the drop of their new album Ungodly Hour, Sister duo, Chloe and Halle Bailey (also known as Chloe x Halle), are no strangers to being fashionable. From their Ivy Park endorsement earlier this year to the numerous looks found in their videos, the sisters have proven countless times that they are experts in slaying the game. In this look Chloe (left) is wearing an all black outfit complete with a mesh top and a pair of joggers. While Halle (right) is rocking a KISS graphic tee and acid wash shorts. 
Take Away: Never underestimate the power of being yourself. Your style is a reflection of you, not anyone else. You wear the clothes, not the other way around, whether that means you're dripping in diamonds or, like Chloe and Halle in this picture, you lean more towards streetwear. Even something as simple as a graphic tee can be an iconic piece in the right hands. 
5.  Alicia Keys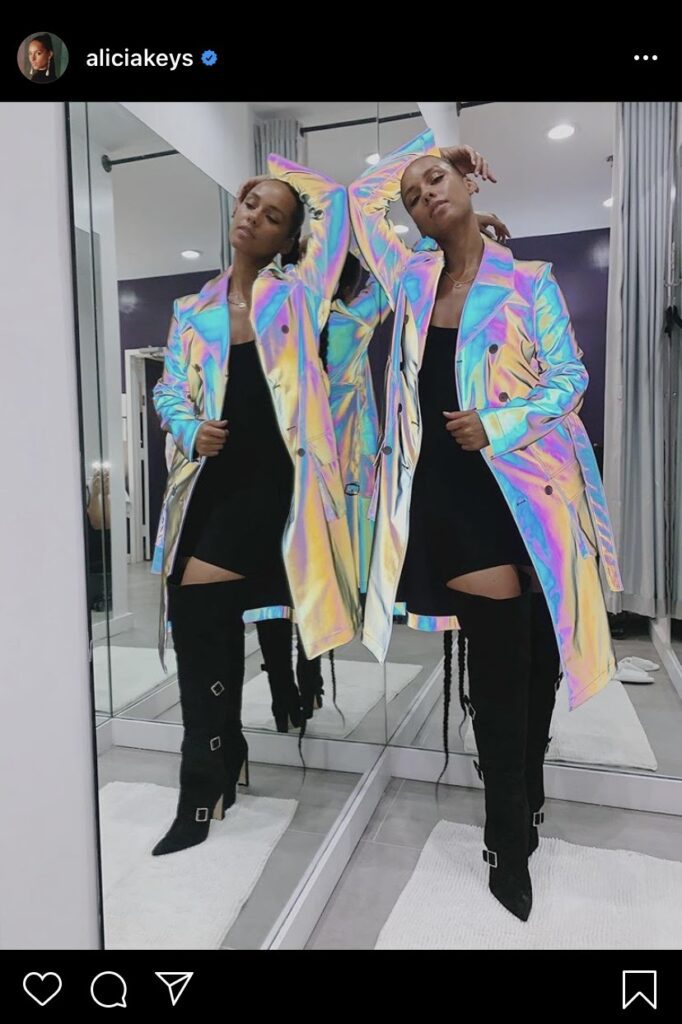 Last, but by no means least, is Alicia Keys. The grammy winning artist keeps her look simple with the all black base and thigh high boots, but what really sends us into the runway fantasy is her holographic trench coat. The stunning garment not only completes the outfit, but also effortlessly embodies the term 'statement piece'.
Take Away: Don't be afraid to be bold. While being comfortable is always important, stop telling yourself that something is 'too much' or that you can't rock it. The key to wearing anything is confidence, if you feel great then you've already done 60% of the work. Think of your image as a product, and you are the salesperson. So, sell it and make quarantine fashion your own.