If you were looking for the "Old Taylor", hoping she wasn't "dead" after all, 2020 was the last place you probably would have expected to find her. And yet, here we are. It looks like even the "Old Taylor" couldn't stand quarantine.
Taylor Swift had just released her new album folklore without any promotion or any teasers! You can watch clever news video going over all of the theories her fans had put together here "Old Taylor" but planned or not, 2020 has only been full of surprises.
On July 23rd, Taylor Swift announced on Instagram that she had a new album ready, a 16 song track, that night at midnight. Produced by Aaron Dessner and Jack Anatoff, and with Bon Iver on a featured track, Taylor created impressive album in quarantine.
She said "Most of the things I had planned this summer didn't end up happening, but there is something I hadn't planned on that DID happen. And that thing is my 8th studio album, folklore. Surprise ?Tonight at midnight I'll be releasing my entire brand new album of songs I've poured all of my whims, dreams, fears, and musings into.".
It all started with the premiere of the music video for one of the songs called "cardigan". The video got almost half a million views in an hour and 20 million in about a day. The small print lyrics over scenes of nature with the soft sound of the piano, guitar, and Taylor's gentle voice, catapult us into feelings of nostalgia. When Taylor said the "Old Taylor", the lovestruck, good girl teenager from Tennessee, who wrote songs on her bedroom floor, couldn't come to the phone because she was dead in her title track "Reputation", she wasn't telling the truth.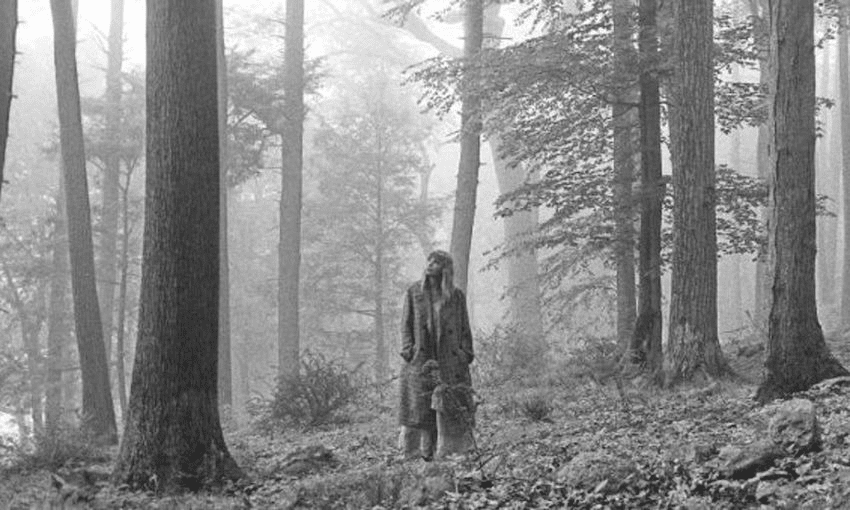 Maybe she was talking about the Taylor who let people walk all over her. But to me and many others, the "Old Taylor" being dead meant the Taylor some grew up listening to was gone. Her music shaped many childhood and her fans loved her anyway, despite all the things everyone said to discredit her. Some of her fans were hoping that one day she would return to the "Old Taylor" and to the sound that made them "swifties". With her new album folklore, their wish came true.
Taylor's folklore is magical, mythical, captivating, enthralling, haunting and truly embodies the culture, tradition, and expression of Taylor Swift herself. Songs about old friends, old loves, past memories and empowerment over her trademark guitar grace the album with Taylor standing in the woods. She is looking small compared to the gray, mysterious, unknown world that is her folklore.
Folklore may be the last of its kind and this album just goes to show how versatile, talented, and consistent Taylor Swift is, even when we don't expect it.
Cover image courtesy of riot mag