Each day, celebrities, including Jameela Jamil and Lizzo, continue to speak out on the current fat-shaming culture. As a result, women of all shapes and sizes are becoming more empowered to embrace their bodies. While some have criticized, this movement for body positivity has gained a great deal of support and allyship. This is particularly evident in the increasing popularity of plus-size models and fashion accounts on social media.
Why is Size Inclusivity Important?
The plus-size models of Instagram play an important role in redefining the beauty standards of our society. With social media, they are able to inject an image of femininity that is infinitely diverse as each model display their curvaceous and unique beauty. 
Without a doubt, these women are a vital source of inspiration for self-love and self-acceptance. By supporting their social media accounts, followers can learn to feel more love and appreciation for curvy women which may even include themselves.
These Instagram models also help to reshape social beauty standards by popularizing the clothing brands that prioritize size inclusivity. As such, these accounts are a helpful resource for finding fashionable plus-size outfits.
There are so many amazing plus-size models and fashion accounts to support and follow. Here are a just few examples that truly demonstrate the numerous, wonderful styles that exist for plus-size women.
@SumaJaneDark
The images found on Suna Jane Dark's Instagram exude a warm yet sensuous feeling. Her recent posts are reminiscent of the online Cottagecore trend which focuses on a natural and rustic aesthetic. Many of her posts include short excerpts about her travels as well as messages of body positivity. Through her posts, Suna Jane Dark exemplifies a kind of beauty that is rich with personality and kindness.
@JStyle_EN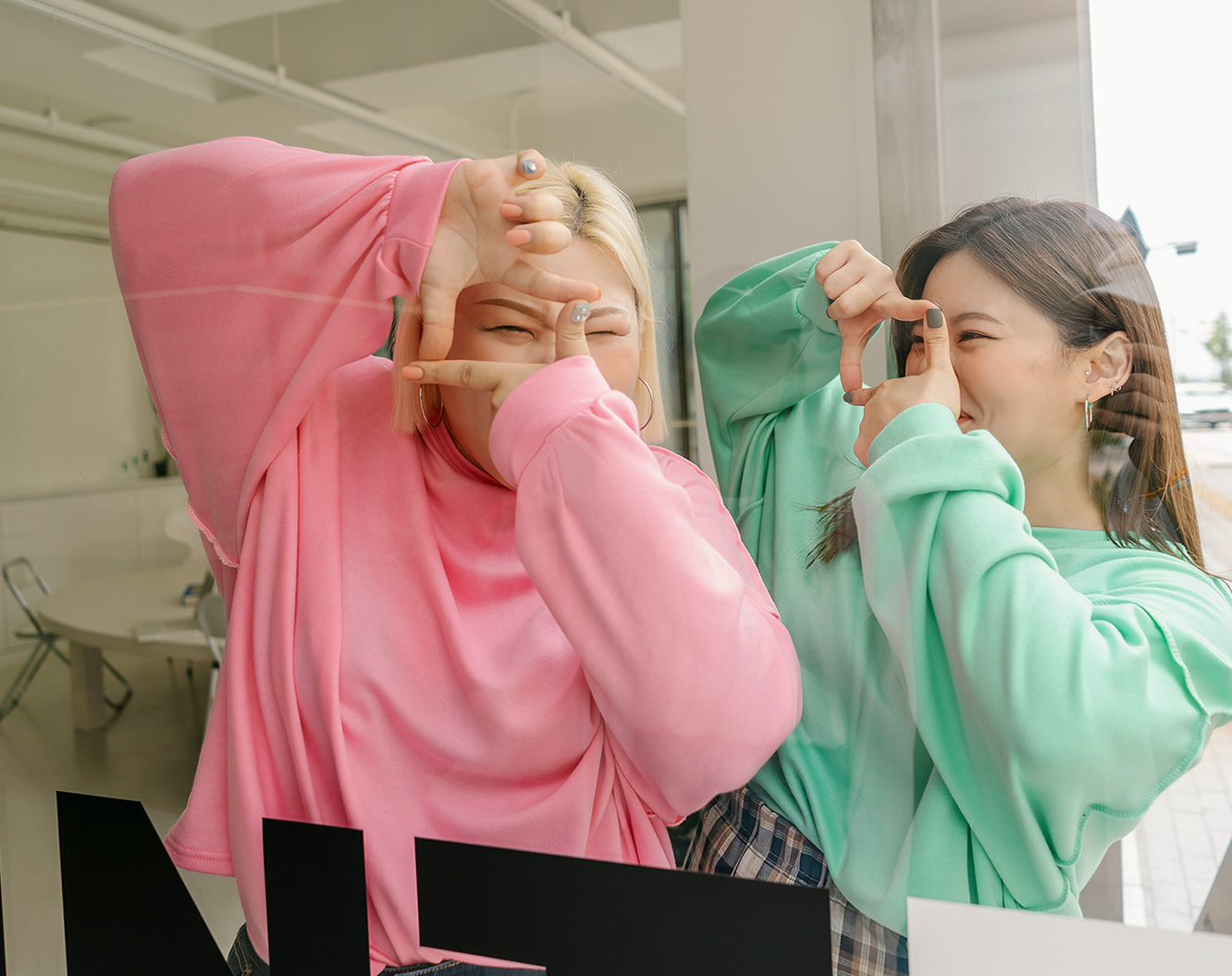 Popularized through a 2018 article from the Revelist, the ladies of JStyle seem to be part of the international movement for body positivity. This Korean fashion brand has two Instagram accounts, one in English and one in Korean. Through their online posts, the brand portrays their models with a wide range of different styles. Some are dressed in a playful and casual look with soft pink sweaters and denim jeans. Others are photographed in sophisticated blazers and sleek skirts.
Size inclusivity and body positivity continue to be an issue in many countries, including the US and South Korea. With the help of Instagram's international community, it can be hoped that plus-size girls can find acceptance where ever they may live.
@TeerWayde
For those who enjoy a more gothic style, Teer Wayde is the Instagram model to follow. While her posts are just as nuanced as any models, this inclusion of dark and sultry clothing demonstrates that plus-size women can truly dress in whichever style they choose. Many of her looks seem to be inspired by the 1950s pinup style as well. Wayde is often styled with the straight bangs and sensuous lingerie that are reminiscent of style icons, like Bettie Page.
While it is any woman's prerogative to dress in any style she wishes, there is no shame in wanting to find clothes that are flattering to one's body shape. These Instagram models not only encourage women to freely express their personal styles but also offer example outfits that work best with a curvaceous body.
Future for Plus Size Models
Despite some efforts in the past, size inclusivity continues to be a problem within the fashion world. One article from Style Caster reports that this is largely due to the treatment of inclusivity as a short-lived trend. Considering these current issues, it remains vital for social media to be a source of support for the plus-size woman.
Cover photo courtesy of Glamour