This past Monday, R&B powerhouses Monica and Brandy participated in the Verzuz series to a crowd surpassing 1.2 million. But how was this possible for a virtual performance on a weeknight?
Don't Underestimate the Power of Nostalgia
Since Swizz Beatz and Timbaland's creation of the musical battle series, fans begged for Brandy and Monica to participate. The series already featured artists like Snoop Dogg, Alicia Keys, and Ne-yo. The majority of acts progressed in the '90s and early-to-mid 2000s. The series aims to celebrate accomplished artists while they're still able to receive recognition. Both of the R&B ladies are noted for their vocal talent and their ability to transition through different eras of music. So, it's understood how music lovers were anticipating this friendly battle.
The Awaited One-on-One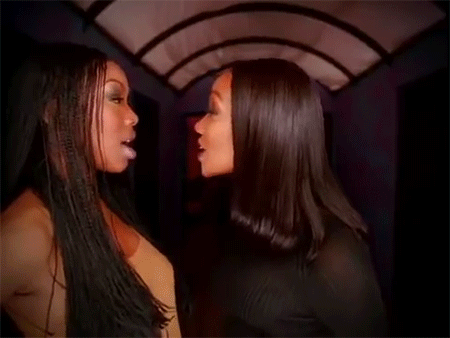 Other than good music, competition is the other driving force of Verzuz. Monica and Brandy have a history between one another. So much so, both admitted not being in the same room for eight years. Following the smash hit of "The Boy is Mine" in 1998, there were plenty of rumors of animosity. One even includes a physical fight. The women stated during the performance they've since talked through their issues. But during their reign, the only competition was one another! According to Billboard, they combine with five number ones and 15 top 10 hits. So attendees anticipated every round featuring these notable tracks, like "I Wanna Be Down" and "Angel of Mine".
An Entertaining Break
Most importantly, the singers provided a much-needed escape for viewers. Between the recent passing of Chadwick Boseman and the Jacob Blake shooting, everyone needed a healthy distraction. So much so, they surpassed 1.2 million viewers on Instagram alone. Including other platforms like Apple Music, a total of 6 million tuned in.
The performance itself was simply unfiltered. Neither artist had background singers or auto-tuned microphones. Instead, they both sang live to their own and each other's songs. What kept their audience entertained was their storytelling between each track. It provided a socially-distanced sense of intimacy but what many enjoyed was their camaraderie for the three-hour show. Monica continuously applauded Brandy's success and talent throughout her career. Brandy even closed the performance by saying, "Please be on the lookout for the tour, thank you." And with a mic-drop like that, we'll be anxiously waiting to see what those ladies will cook up together!
Cover photo courtesy of BET