Just because we're all stuck at home doesn't mean we can't stay entertained by our Favorite Celebrities. Since the beginning of stay at home orders, our favorite stars have come up with creative ways to stay connected with fans. From simple Instagram posts, to more elaborate productions, there is no shortage of content.
Cast Reunions
One of my favorite things to come out of quarantine has been watching some of my favorite casts reunite remotely. Zoom is extremely relevant due to the current state of the world and celebrities have taken full advantage of it. Casts of shows old and new have been reconnecting to chat about behind-the-scenes stories, secrets and more.
Some childhood favorites have reconnected in celebration of their anniversaries. In honor of 10 years of Victorious, the popular Nickelodeon show's cast shared their reunion on Instagram. Ariana Grande, who got her start on the show, shared a picture from the call, with the caption, "happy."
Old Disney Channel casts have also joined in on the fun, with Miley Cyrus and Emily Osment taking to Instagram Live to talk about their time on Hannah Montana. The cast of Disney's Sonny With A Chance also reunited, Demi Lovato included. The cast of High School Musical also appeared on the ABC Disney Family Singalong to perform a song from the beloved movie series. The Disney Family Singalong has also been a great way to stay entertained. Celebrities from all backgrounds have come together to perform Disney classics in fun and engaging ways.
The Cast of The Office also reconnected for the 15th anniversary of the sitcom. The chat was filmed as part of John Krasinski's new YouTube show Some Good News. The channel has blown up, featuring the actor and guests sharing stories to show there's still good in the world. The Office cast reunion is featured on the web series' seventh episode the includes a weather segment from Emma Stone and a musical performance from Zac Brown.
With all of these reunions being so well received, it is only a matter of time before other actors to follow suit. I'm looking forward to the Teen Wolf reunion, set to premiere for MTV's #AloneTogether campaign on June 5th.
Musicians
With bans on large gatherings in effect across the country, in person concerts may not be happening for awhile. While this is disappointing for music lovers like myself, plenty of artists are releasing great albums and finding creative ways to promote under the circumstances.
Virtual concerts have been popping up all over, some more high profile than others. From Instagram to network television, there are plenty of ways to check out 'live' music from your home. Indie-rock band Cold War Kids has been posting "Quarantine Serenades" daily via Instagram Live with covers of requested songs as well as their own music. Country star Garth Brooks has also been posting weekly videos via Facebook live to engage with and perform for fans.
Many artists have found different ways to promote their music as well. The 1975 has been hosting listening parties via Twitter with their fans for each of their studio releases. This led up to the release of their fourth studio album on May 22nd and was effective in creating hype for the release despite the circumstances. 5 Seconds of Summer also got creative in promoting their new album, CALM. The four members of the band posted a video of themselves listening to and talking about the album via Zoom as a way to connect with fans and celebrate the release.
Big names like Taylor Swift have also been entertaining their fans through quarantine. The pop star released a previously recorded concert from Paris that is now available to watch on various streaming services. She also released recordings of the event on music streaming platforms like Spotify and Apple Music.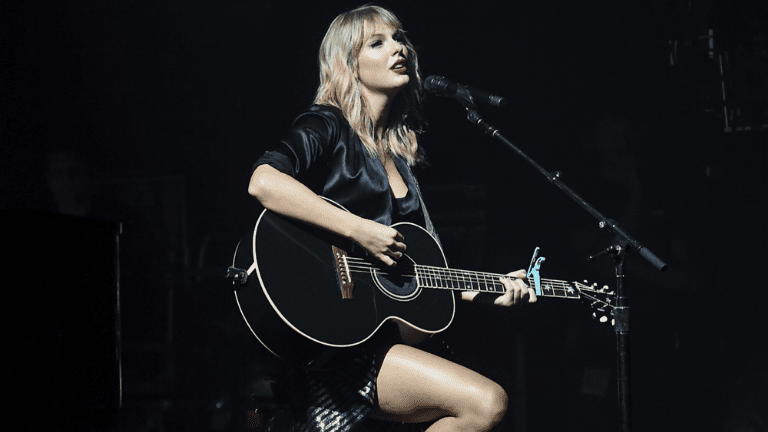 While this certainly isn't the year any of us envisioned, our favorite stars haven't deprived us of new content. They realize just like any of us how important it is to stay connected during these times. Sure it's not as exciting as a sold out stadium show, but at least we're all in it together. When things get back to normal in person reunions with our favorite celebrities will be that much sweeter.
Photos: Some Good News YouTube Channel, Victoria Justice's Instagram, Taylor Swift's City of Lover Concert Special