Let's be honest, giving Holiday gifts is fun but choosing them can be torture. Everyone loves to shop but occasionally experiences the disappointment of online shopping gone wrong, it can be traumatic. Thanks to the pandemic, holiday shopping will be a record-breaking virtual experience this year. Despite the benefits of leisure, it injected steroids into the black hole of browsing with exponentially more online options. Our 2020 Holiday Gift Guide mission is to gift you back that time this year for the holidays, so you can bond longer on Zoom with loved ones. Every brand on this list has been verified to be a must-have by our editors.
Thanks to social distancing, you only have to buy Holiday gifts for the people you love, instead of the ones that you coincidently happen to be around the night before; thank God CVS is around the corner.
Whether it be a relaxing candle for those luxurious remote spa days or the confidence boost of fashion for your next virtual date, POP Style Media and affiliates are proud to serve a curated buffet of style, comfort, and fun.
What can be more exciting? You can win the special Holiday gifts on this list FREE by entering our 12 Days of POP Style Giveaway.
KATY PERRY COLLECTIONS

Katy Perry's personality and creativity shine in her new holiday collection, bound to make any shoe lover smile. With an edgy and fun finish, shop her designer shoes with bold, vibrant, and unique styles, featuring show-stopping stilettos, playful platforms, boots, sneakers, and flats. The Hux, our personal favorite, is more than the ideal Christmas gift. It's what your holiday strut is missing.
RARE ROMANCE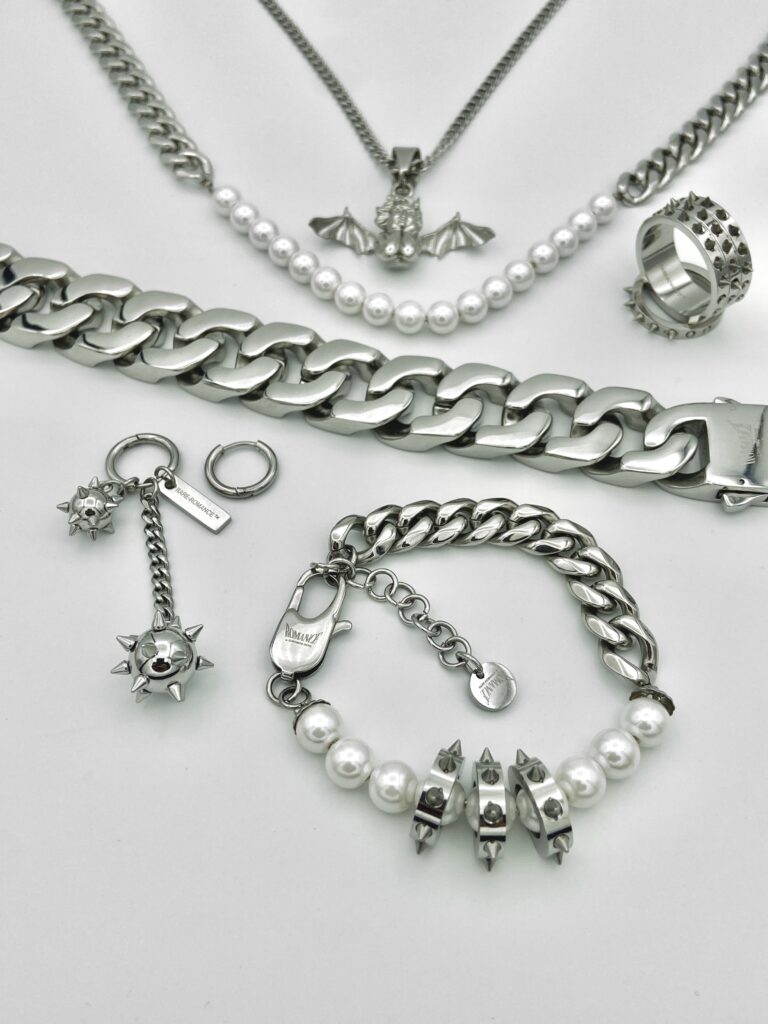 RARE-ROMANCE™ is a luxury fashion jewelry & accessory brand designed and engineered in New York, NY. Redefining modern, timeless statement jewelry featuring a mix of gothique and industrial details. Each RARE-ROMANCE™ piece is created using 100% recyclable and sustainable stainless steel. Their products are hypoallergenic, water + sweat-resistant, and will never discolor. Color finished pieces are created using anodized stainless steel and plated for maximum durability, made to last a lifetime. Who says happily-ever-after doesn't exist? We dare you to try and find quality designs like this anywhere else.
MEASURE AND MADE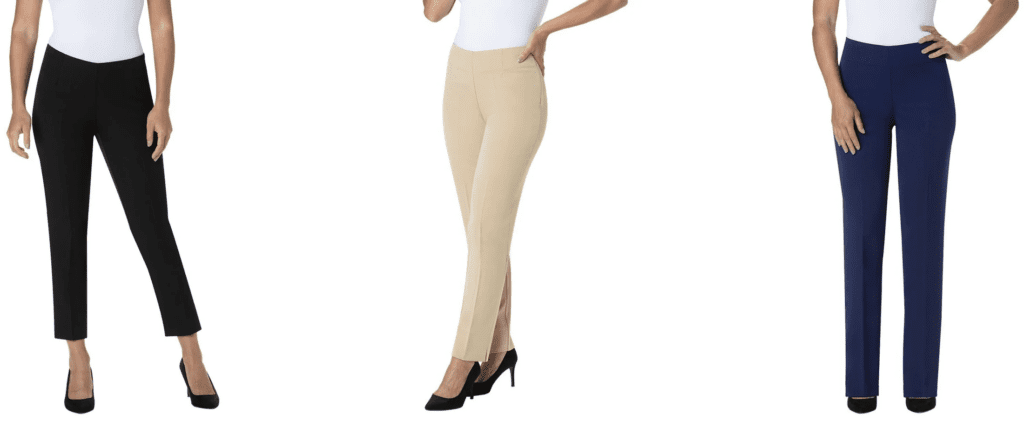 Measure & Made was created with the knowledge that no two women have the same body type, but they do have shared frustration with finding clothes that fit just right. With a mission to revolutionize the antiquated sizing system, Measure & Made offers a perfect fit, guaranteed, from the comfort of your home. Powered by FITLOGIC® technology, not only is your size is taken into consideration, but also your unique shape. With a size range of 0-28 and three unique shapes, there are over 100 possible size and shape combinations—so your pants feel as if they are custom-made just for you. 
PALI CANDLE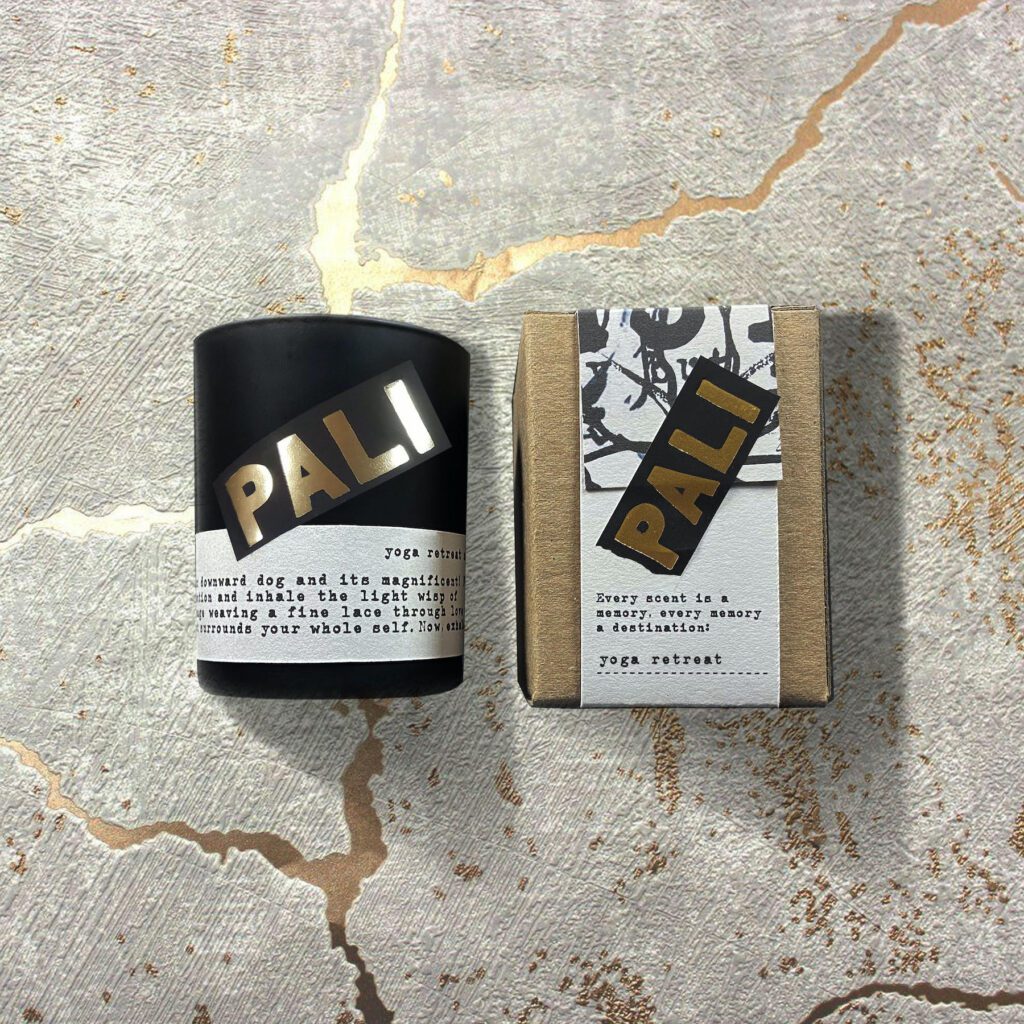 During this holiday season, not everyone loves a traditional holiday scent. Gift yourself or someone you love a scent of new beginnings. PALI candle's Yoga Retreat candle is a perfect blend of sage, lavender, rosemary, and sandalwood which will help relax both mind and body and get you ready for a new year.  These 100% soy candles use natural fragrances and essential oils are hand-poured in small batches in their New Jersey studio. 
Park Accessories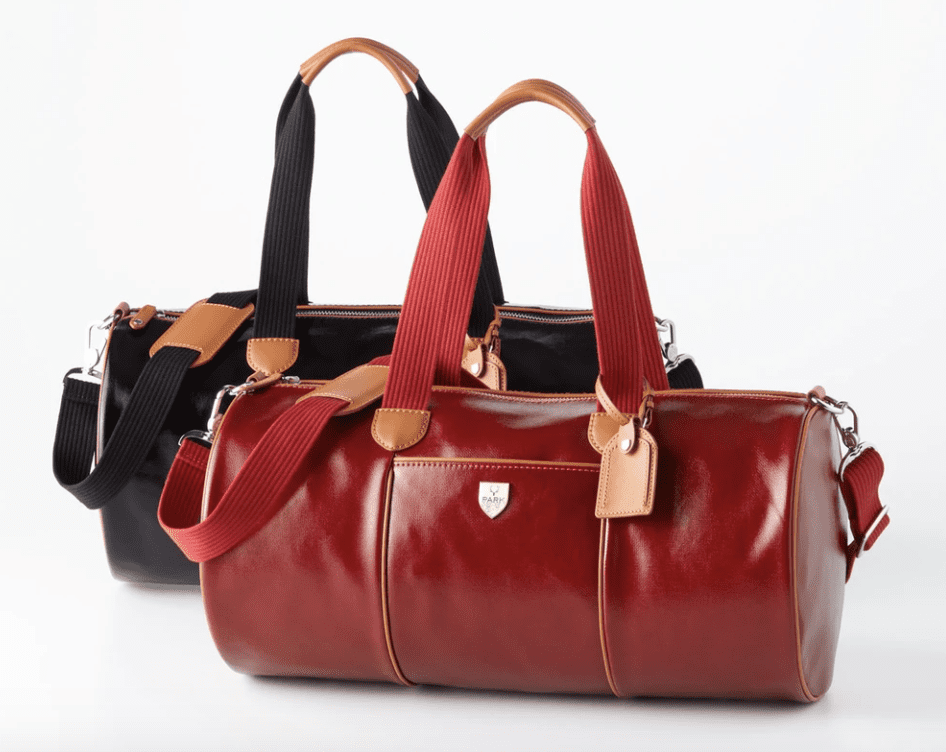 PARK Accessories are luxurious, classic, and timeless. The Sudbury Gym Bag is crafted in rich, Italian coated canvas and vachetta leather trim, making it fit for a myriad of yoga and fitness classes, DJs, art studios, and cocktail bars for afterward. Often the real challenge is not the workout, but simply navigating the atmosphere. Incredible functionality, with adjustable leather straps for yoga mats, an interior detachable signature plaid nylon pouch, interior zip and slip pockets, and exterior zip.
MANSCAPED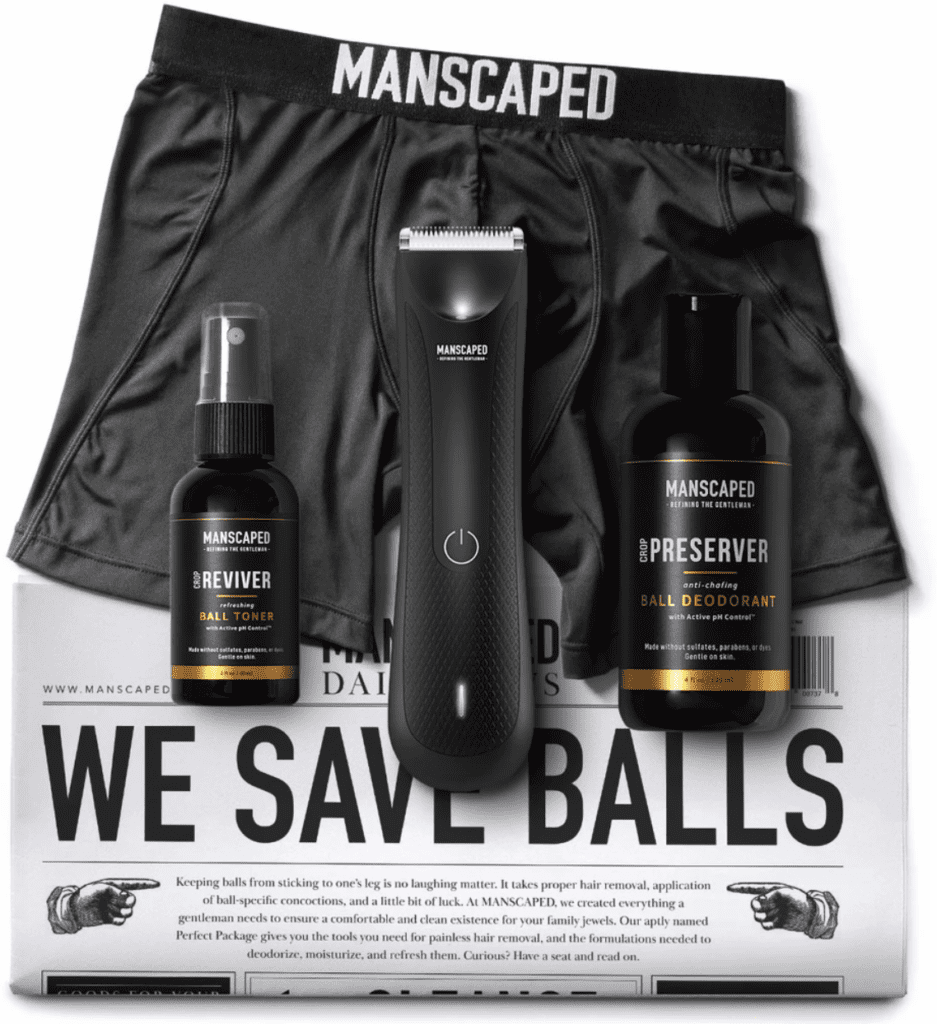 Perfect Package 3.0 kit is designed to make grooming below-the-waist easy. Confidently trim below-the-waist with The Lawn Mower™ 3.0 waterproof trimmer featuring Advanced SkinSafe™ Technology. Enjoy soft ceramic blades cutting coarse hair at 7,000 RPM. Prepare for an active lifestyle with the Crop Preserver™ anti-chafing ball deodorant infused with cooling Aloe Vera. Refresh on the go with the Crop Reviver™ ball toner & refresher spray. Store all your MANSCAPED™ products in The Shed, a free gift with the Perfect Package 3.0. Exclusive offer, get a free pair of anti-chafing performance boxers with your order!
TENGA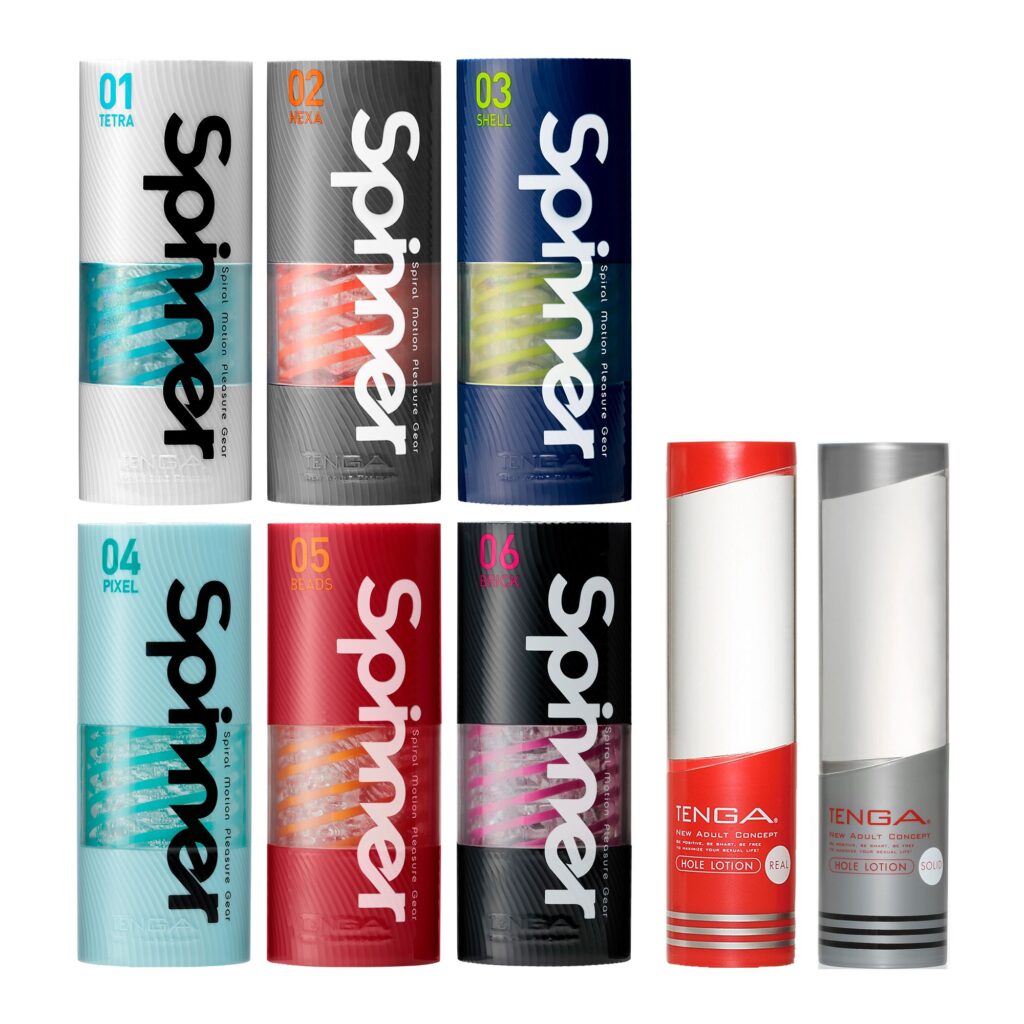 The TENGA New SPINNER series was launched in September this year, featuring three new additions to the already existing – very popular – TENGA SPINNER series. The SPINNER is a reusable toy with its characteristic internal coil embedded into the elastomer, which creates spinning and twisting sensations during usage. Each of the six models features different levels of firmness, stimulations, and diameters. All TENGA SPINNER models are available on the Official USA TENGA Store.
VOLOOM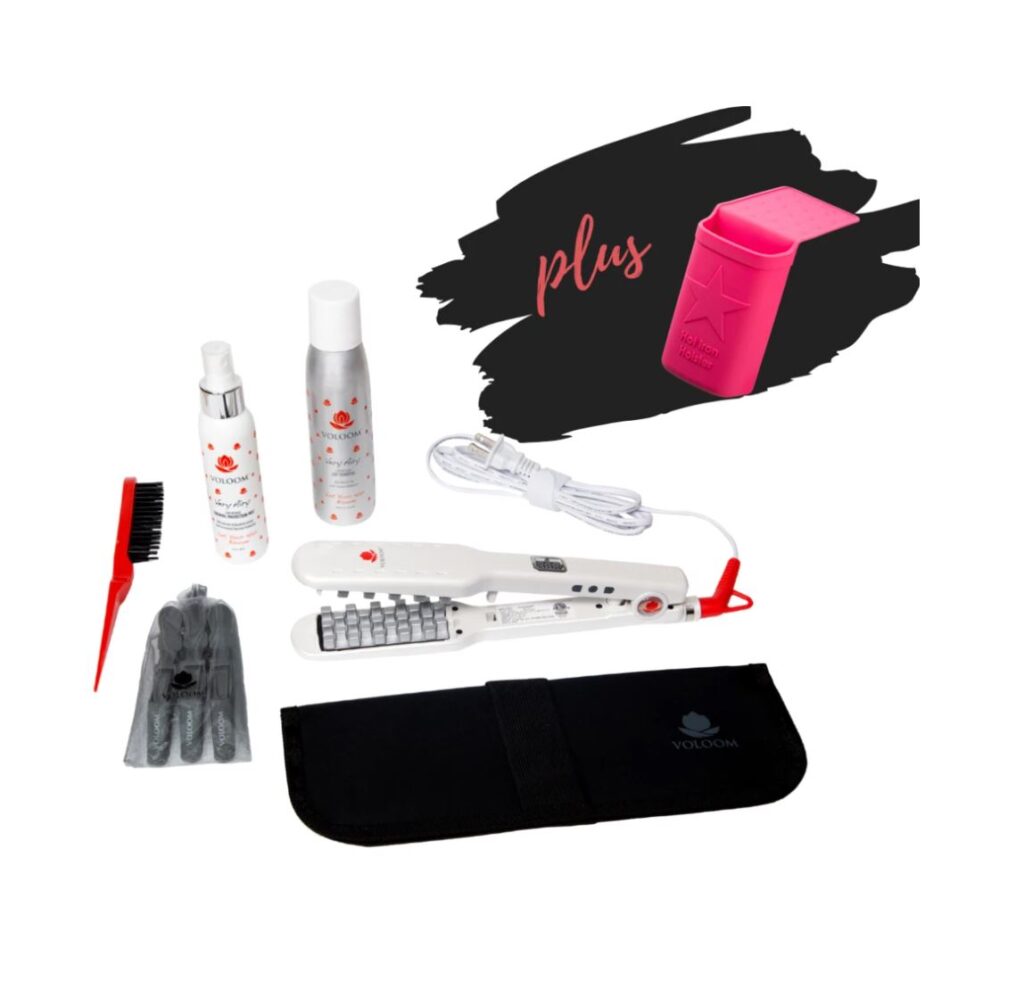 The VOLOOM Pump up the Volume Kit: features the largest volumizing platforms on Voloom's patented checkerboard plates and is designed for longer, thicker hair and for those who want to go glam with movie star volume! 
The accessory kit includes a heat-resistant carrying case, three durable hair clips to section hair, and the teasing brush, allowing you to section your hair and give it a gentle tease for added volume.  Not to mention, throw in the Dirty Secret Dry Shampoo and Thermal Heat Protection Mist for the ultimate holiday care package.
If you want to PUMP UP THE VOLUME for your longer, heavier hair, VOLOOM Classic Volumizing Set is your perfect choice!
THROW NYC -More Than A Mask Holiday Scarves & Masks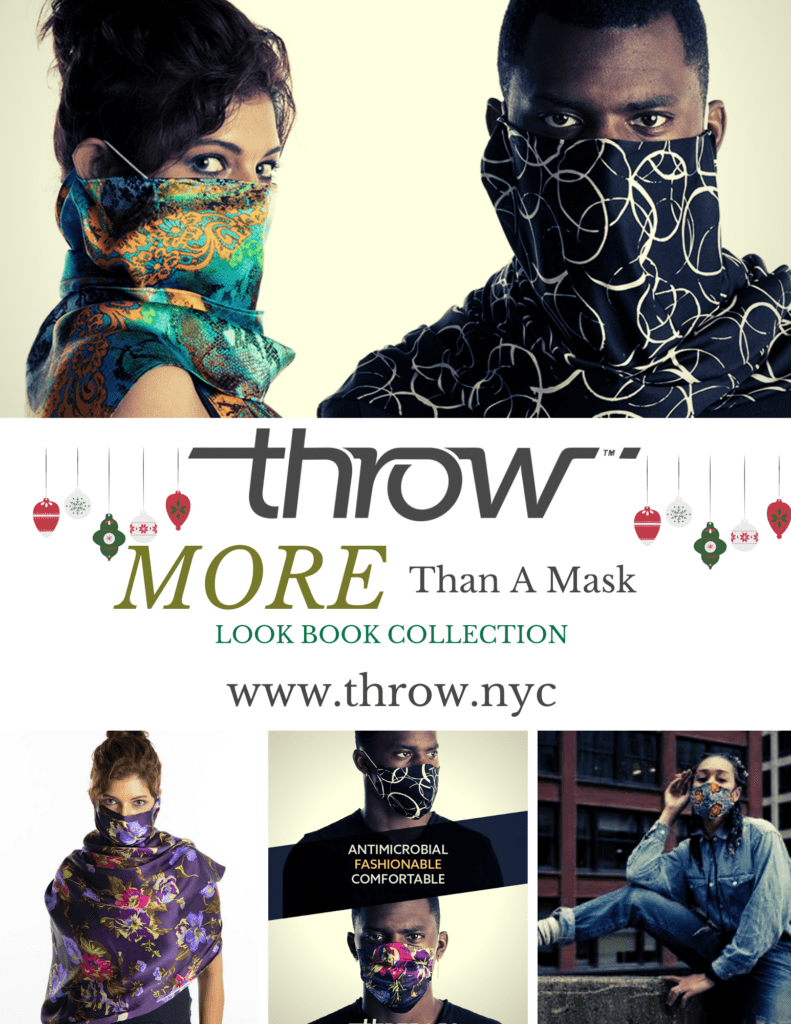 Fashion has changed a ton throughout this global pandemic due to masks being a requirement. With this being said, THROW NYC is a leading company that focuses on making silk scarves that convert to a mask and face masks that'll give your outfit the pop it needs. Our Silk Scarves can be worn in 5 different ways and as a Mask as you travel or shop: Head Scarf, Face Covering, Classy Scarf ,Business Casual Accessory or On the go piece
Throw NYC focuses on up-cycling rather than recycling. What's the difference? Recycling generally goes more downstream (think designer jeans recycled into insulation, or elegant writing paper turned into egg cartons). Up-cycling breathes fresh—and even better—life into the material while preserving its integrity (excess designer silk strips woven into a silk pillow, water bottles turned into clothing, or banners repurposed into hip vinyl bags). 
Throw NYC  is Anti-Microbial functional Face Mask is a Two-Ply 4 piece construction with Cotton Lining and SILVADUR™ 900 Antimicrobial finish developed expressly for THROW NYC
Convex center front seam leaves mouth unobstructed. 
Stretches to fit the contours of the face. 
Swimwear quality binding increases comfort level, fit and eliminates the need for elastic ear loops. 
Forms a breathable ANTIMICROBIAL barrier that will withstand multiple wears and washes.
Made in NYC.
THROW's mission is to make unexpectedly beautiful and delightful stuff. 
Hollywood Smoother
The HOLLYWOOD SMOOTHER is innovative 2-in-1 hair removal and exfoliation/ dermaplaning beauty device. Using sonic technology, the tool is able to safely and effectively remove the top layer of dead dull skin and peach fuzz, revealing smooth, bright radiant-looking skin. Your bare skin will go from 'dull to glow' in a matter of minutes, as the light will now be able to bounce off the skin rather than be absorbed by the hair on the skin
Coffa Fico Verde
Sicilian Coffa Green Fig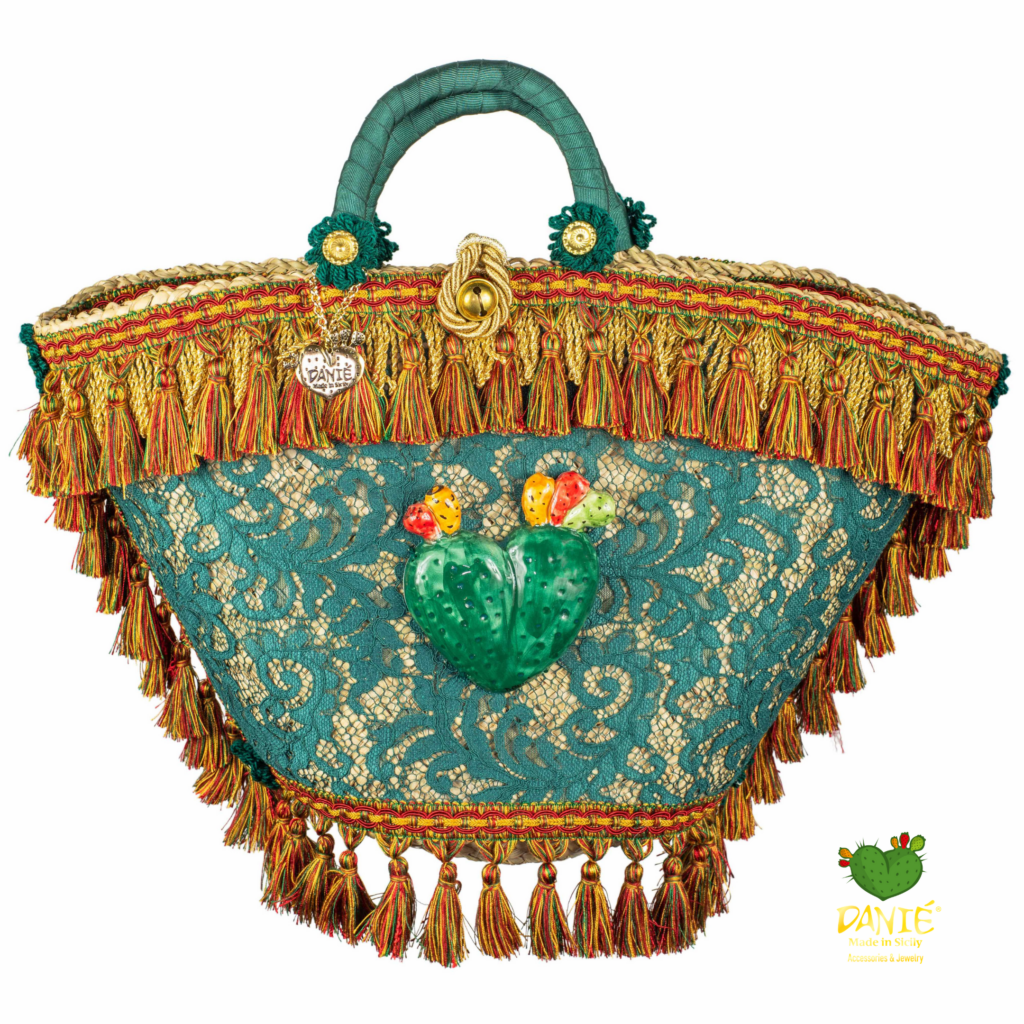 Among the most delicious fruits of all with that sweetness that intoxicates, the creamy and enjoyable consistency, the inviting scent, the very special aesthetics. Figs, a summer delight, are a precious fruit because their seasonality is rather short, but their goodness is endless.
A capsule collection from the Danié Made in Sicily Brand is dedicated to the Prickly Pear, a symbol of a Sicily with wild nature and ancient tradition, which uses this delicious fruit making it the protagonist of the favorite friend of all women: the bag, which is adorned with a Sicily rich in symbols and culture. Like the Coffa Siciliana Fico Verde model.
"In our area, there is a legend according to which the Turks, to destroy the Sicilians, brought the prickly pear to Sicily as the thorns that cover the plant are poisonous. However, it was baptized "plant of health" because a beneficial liquid is extracted from Cladodium or the shovel. This plant, an imposing symbol of the island, which sprouts luxuriantly in every part of it, symbolizes life made of extreme sweetness but also of infinite difficulties."
Capri People Jaqueline Women Sunglasses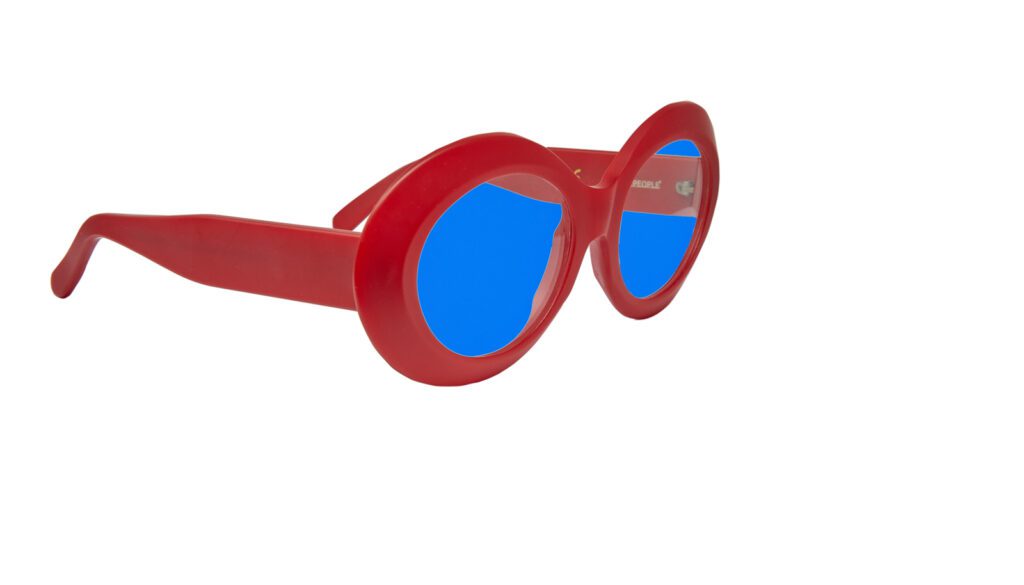 The Capri People eyewear line was born from an idea of ​​Silvia De Gennaro, founder of Optical Capri, in 1978 she managed the optical shop. Thanks to this experience and the enthusiasm of customers, Silvia launched the Capri People First Class line, glasses with a refined and elegant taste made in Capri. The new collection, based on the purely handcrafted quality and the originality of the models, colors and the multitude of possible combinations, brings us back the charm of the 60s. Fans of "Made in Capri" products can't help but have at least one pair!
Capri People creates sunglasses of the highest quality materials and impeccable workmanship to give its customers the feeling of uniqueness and feeling you wearing a real work of art. In addition to a company with thirty years of experience, Capri People® glasses have an extra gear: highly qualified technicians and a friendly Capri staff.
Bespoke Post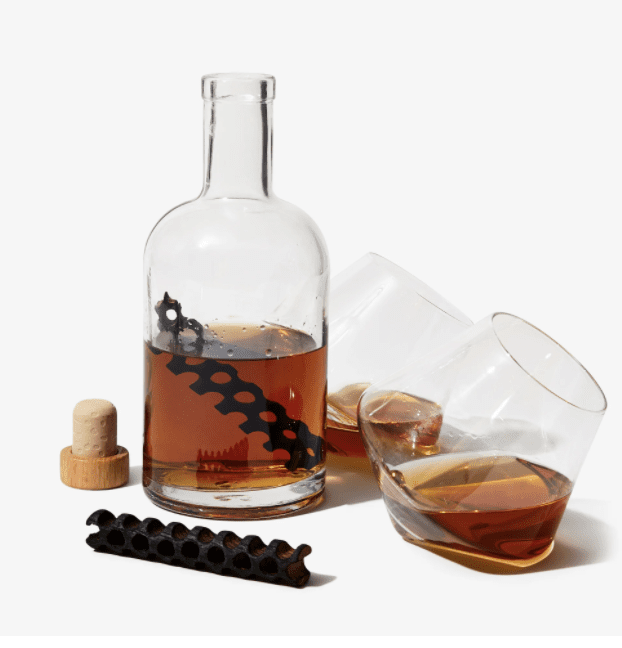 Order one of Bespoke Post's amazing curated boxes, such as the top-shelf spirits. Not hidden away, to be indulged in strictly on holidays, special occasions, and after an odd rough day at work. Such is the beauty of the decanter: it keeps your best stuff front and center, begging to be poured out and sipped liberally. Couple that with the right accouterments — that is, a hearty set of tumblers and a handsome serving.
Palazzo Rosa Body Scrub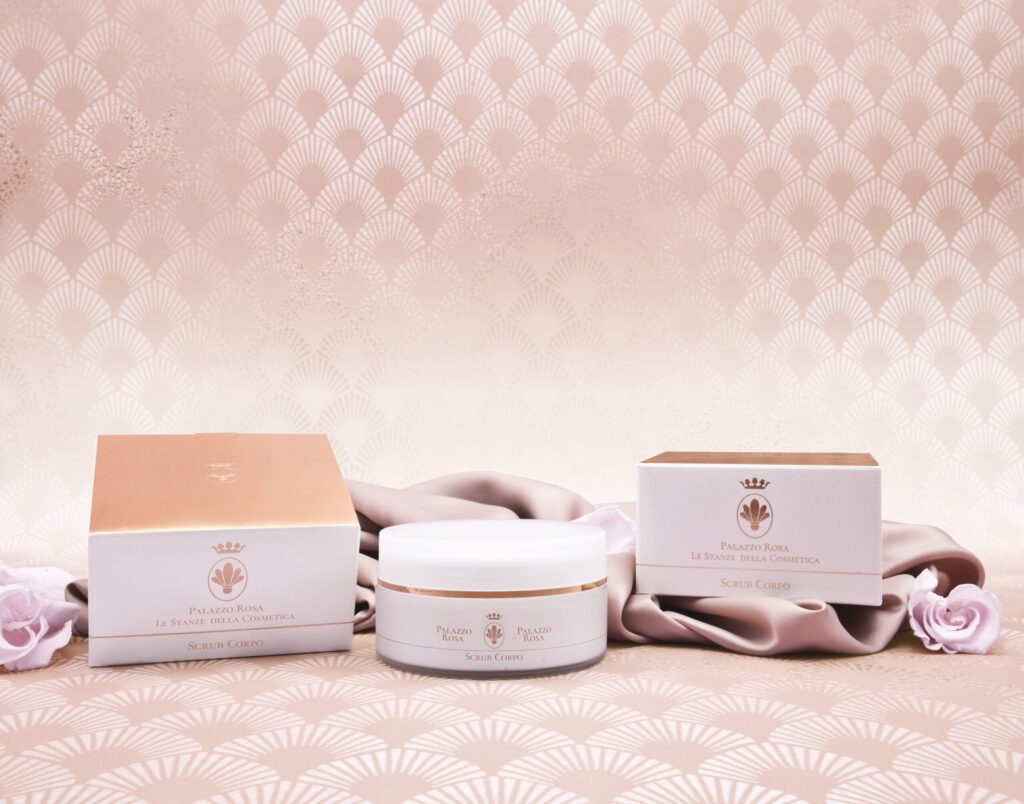 Smoothing body emulsion containing micronized bamboo marrow. It removes the superficial impurities of the epidermis in a natural way without causing irritation or damage, making the skin soft and smooth. Removes dead skin cells and superficial imperfections of the epidermis, without damaging the skin. It, therefore, promotes tissue oxygenation, skin renewal, and prevents ingrown hair. It brings more brightness to the skin and allows a better penetration of the cosmetic substances applied subsequently. We recommend using it at least once a week. Allow at least 48 hours to pass between one application and the next. It is a product designed for the skin of the body and not the face: for the face and décolleté, use Palazzo Rosa Gommage instead.
Directions for use: Apply to the area to be treated by massaging for a few minutes, then rinse with warm water.
Active ingredients: Jojoba oil: Rich in B vitamins, vitamin E, and fatty acids, Jojoba oil counteracts aging by reducing and preventing the formation of wrinkles. It also has a slight anti-inflammatory and soothing effect, it is suitable for all skin types. One of its main functions is to maintain hydration of the epidermis and protect it from drying out and from external factors such as chemicals present in the air, sun, and wind. NMF: (Natural Moisturizing Factor) a mixture of water-soluble and hygroscopic substances capable of binding to water and capable of fixing and retaining environmental humidity in contact with the skin in the stratum corneum and in the surface hydrolipidic film. Bamboo: micronized in small spheres for its refreshing and astringent, emollient and soothing, cleansing, purifying, and anti-inflammatory properties. Contains organic Damask Rose Water We recommend using it within 12 months of opening the jar. 200 ml/6,76 fl.oz. jar
Negris LeBrum
 Harking back to the beginnings of the Negris LeBrum brand, the Negris Hoodie displays a retro image of an afro-wearing model who makes no apologies for who he is. In the words of the artwork, "Negris Original", as a tribute to every one of their fans (AKA us). Dress the way you feel… what an "original" concept.
3 Wishes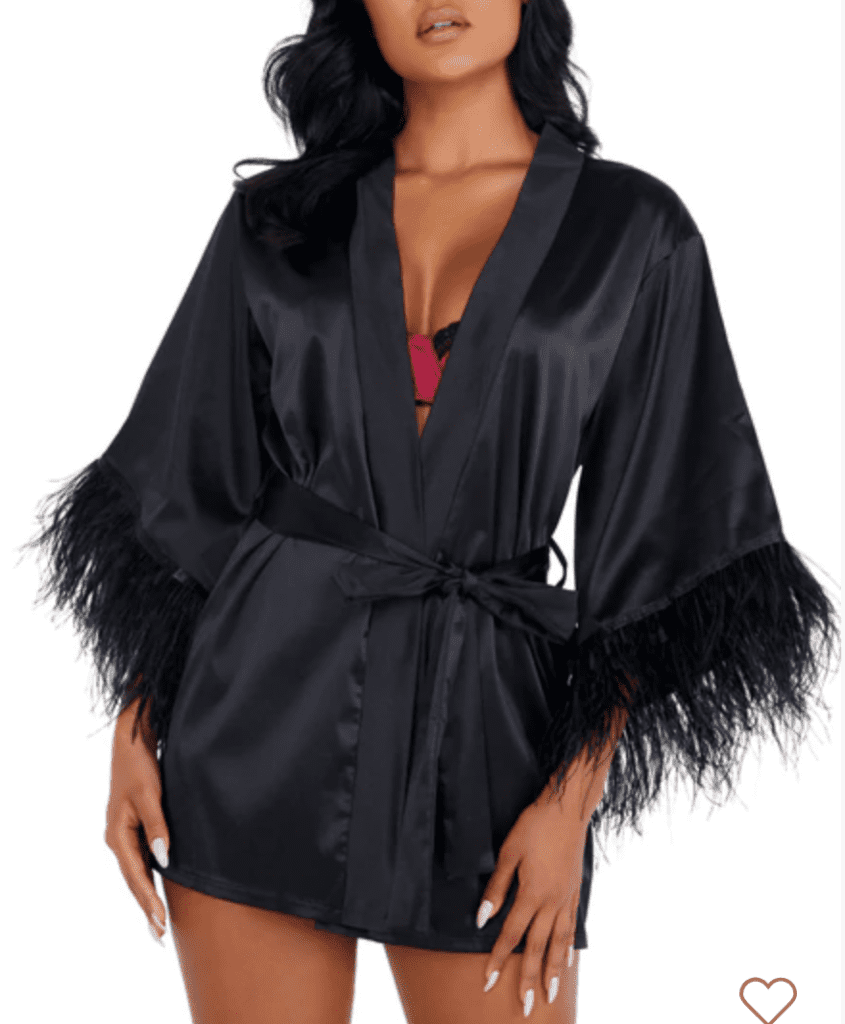 From 3Wishes.com, the online retailer for lingerie & all things sexy & fun. This soft satin robe features a belt closure and ostrich feather trim. Great for fun night in or sexy facetime!
Remo Tulliani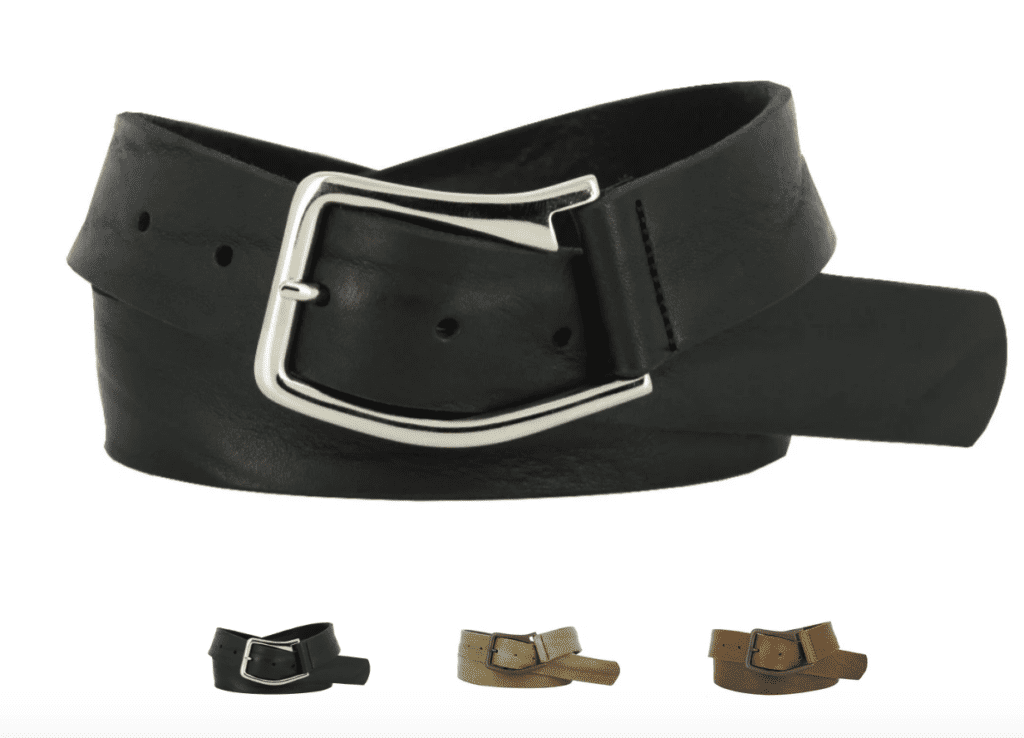 The Remo Tulliani philosophy is to take something familiar and make it new to make it better. Better means materials that are superior for their feel and performance. Better means designed for style, not just to be trendy. Better means priced lower than the pricey luxury brands while beating them on quality. Italian steerhide leather, that has been washed to achieve a vintage look and feel. The Peace is completed with a centerbar angled buckle in polished nickel and oil rubbed brass.
FitFighter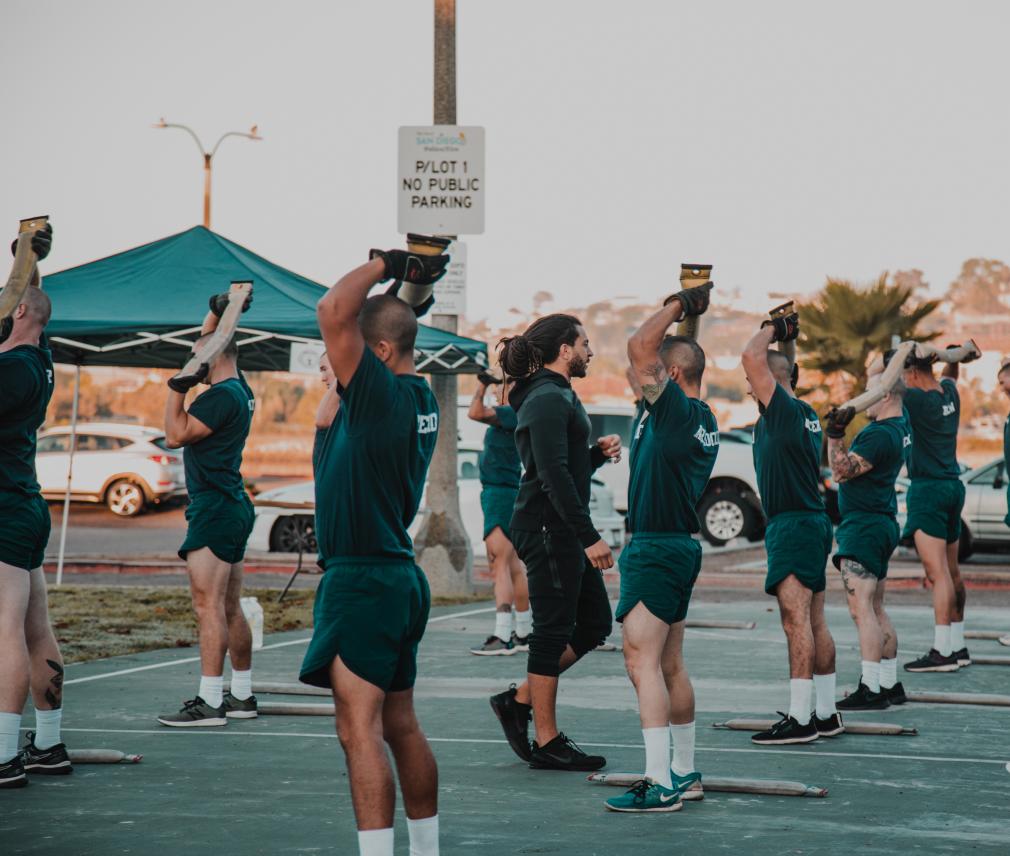 Incredible fitness product started by a female entrepreneur, mother of 2, and army vet. Sarah worked at Warby Parker for a number of years before realizing FITFIGHTER was her dream.   It's actually a story of "doing well by doing good." FitFighter is a strength and conditioning system originally designed for the fire service, made with a real fire hose. Sarah is an Army veteran who after leaving the army joined her local volunteer fire department in Huntington, NY to recapture the sense of camaraderie she had experienced in the military, which helped inspire FitFighter's creation. FitFighter bloomed into both an everyday system to make anyone stronger, and a performance training tool for athletes, and it's coming out on Shark Tank! There is also a GREAT giveback side to this. A portion of sales sponsor the Stephen Siller Tunnel to Towers Foundation supporting Veterans, First Responders, frontline healthcare workers, and their families. Additionally, Sarah is providing at-cost equipment to FDNY firefighters who need to train at home AND she is also working to keep high school and college athletes in tip-top shape until sports can resume safely.
FlexIt  

FlexIt started as an app that connects users with gyms and allows them to simply walk in and work out without a contract or subscription. It essentially erases the friction of the traditional gym model, where first-time users are expected to take a tour, sign paperwork, receive email marketing, and commit to more expensive monthly subscriptions or day rates.   While there are other services that pair individuals with trainers online, we DIFFERENTIATE ourselves and are able to provide users with a network of trainer options, with varying price points. It includes an on-screen stopwatch, stats that are shareable on social media and the ability for trainers to share screenshots with the client in real-time, with the ability to draw notes that help them correct form on an exercise. Clients and trainers are also taught how to set up their camera angles according to exercises prior to the workout. The app also features warm-up and cool-down content that is available 10 minutes before and after sessions. Users pay in 15-minute increments, according to the gym's fees, and can buy 30, 45, and 60-minute packs. Our trainers can also design workout programs for clients, pre-record future video sessions, and share session notes with other instructors at different partner gyms through the client's app profile. 
Apothecare Bar Soap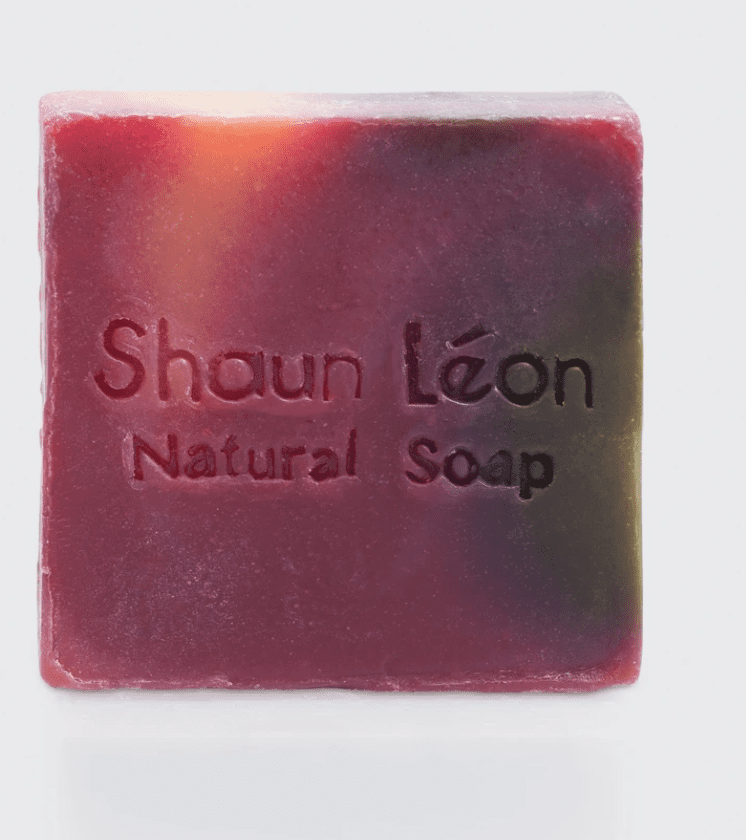 Elevate your shower experience with Shaun Leon's beauty fragrant Apothecare bar soaps. Made from moisture-rich coconut and olive oil, this hypoallergenic bar soap, conditions and gently cleanses your skin, leaving you feeling smooth and refreshed.