The Macy's Thanks giving Day Parade is an iconic American tradition that happens in New York City every year. After weeks of work, school, and hectic life-related stress, it is the perfect show to watch while preparing for your Thanksgiving meal. Of course, you can always just relax with takeout while watching it too!
In a year that's desperately in need of the cheerfulness and enthusiasm that's associated with the Thanksgiving Day Parade, here are some major reasons why you should watch it this year.
An Age-Old Tradition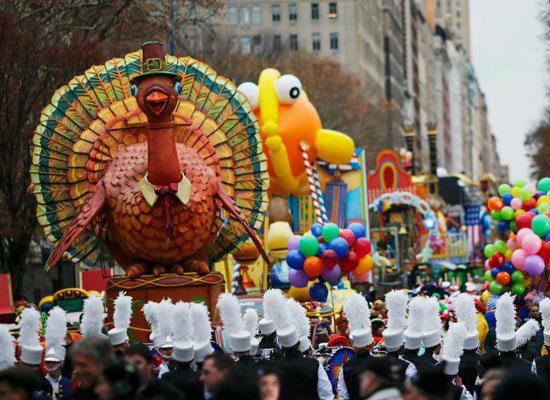 This is a parade that has been around since the 1920s, according to Macy's informative website for the parade. That means that it has likely been around since your parents, grandparents, and even great-grandparents were still kids!
Even if some of us are apart from family during this year's Thanksgiving, this year's parade will keep you feeling connected with loved ones and strangers around the world.
Easy Entertainment for Children
This isn't like a weird sweater or family heirloom that you might feel reluctant to pass down to your children. It is simply a parade filled with music, balloons, cartoons, and of course, Santa. The light-hearted energy of this yearly program makes it easy to love and enjoy.
A Show for Non-Sports Fans
Having the Thanksgiving Day Parade on TV has always been like a safe haven for some. For those who may not be the biggest football fan, it is the perfect alternative, although it is best not to change the channels mid-game. Some people might get annoyed!
Reveling in Childhood Memories
Seeing some of your favorite cartoon characters that you enjoyed as a child, from Snoopy to Pikachu, it is easy to feel like a kid again while watching the parade. While reminiscing about favorite childhood memories, you can feel yourself relax and enjoy that day that you don't have to stay adulting 24/7.
Appreciating the Designers, Painters, and Animators
On Macy's behind-the-scenes page, Executive Producer, Susan Tercero, is clearly quoted, "An incredibly talented team of artisans spends over 50,000 hours bringing America's favorite tradition to life".
Considering how impressive each parade dance routine, marching band song, and balloon design is, you can't help but feel curious about how they make it all happen! For the aspiring artisan or for someone who just like looking at neat artworks, this is a moment to appreciate and admire the tireless works of others.
The Rockettes
Of course, the Macy's Thanksgiving Day Parade cannot be complete without a performance from The Rockettes. They are another quintessential part of New York's performing arts tradition that started in the 1920s and we are certainly glad to have them!
Parade Debut for Yayoi Kusama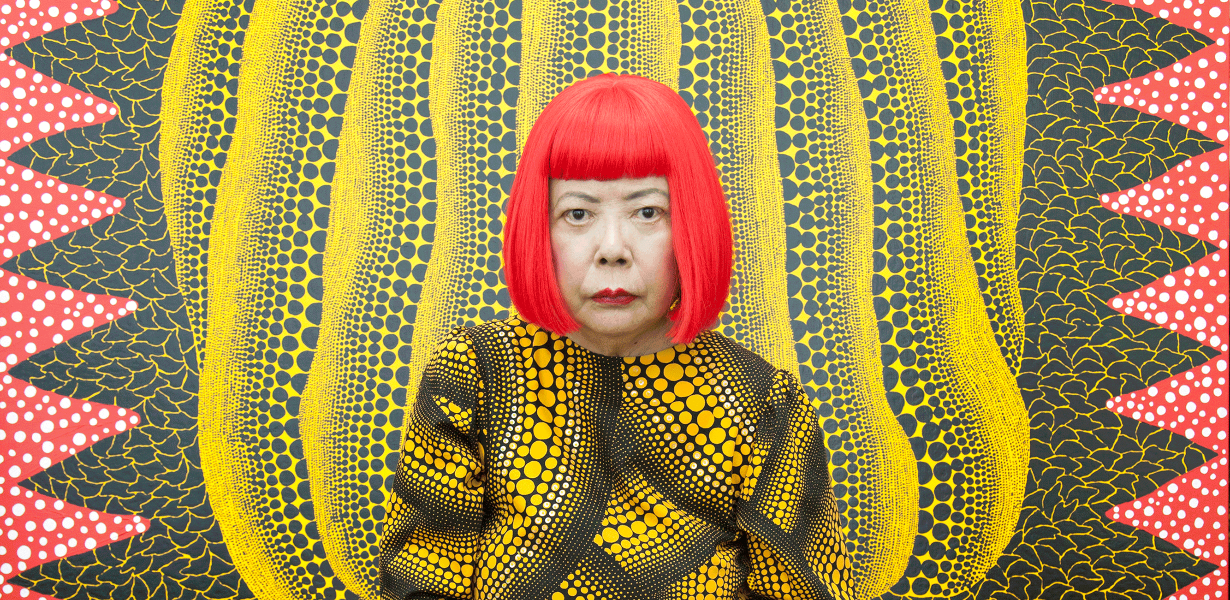 While the repeated tradition brings comfort and easy enjoyment, the Macy's Thanksgiving Day Parade does not skimp out on opportunities for innovation and new-ness. This year, we will all get a chance to enjoy watching balloons by Yayoi Kusama.
The inclusion of modern artists, like Jeff Koons and Murakami, is not necessarily a new tradition. But Yayoi Kusama makes a mark on history this year as the first female artist to grace the New York City skies with her balloons. It was unfortunate that we could not see her work last year in 2019 when it was originally commissioned. But we are more than excited to witness her work this year.
A Surviving Tradition
Since its inception in the 1920s, the Macy's Thanksgiving Day Parade has seen its fair share of obstacles. From helium shortages to runaway balloons, this parade certainly required hard work and innovation in order to persevere as an established tradition.
This year can be thought of as just another obstacle to overcome. Those working tirelessly for this year's parade show us that staying positive, enthusiastic, and creative is key to getting through the rest of this year! As safety precautions are made and social distancing is strictly adhered to, we can hope for another successful and memorable parade for the books.
Cover photo Forbes