Most evenings Jean Shafiroff can be seen leaving her penthouse on Madison Avenue, most likely wearing a gown from her impressive collection, on her way to a charity gala. What the public doesn't see is the work and time that she put to get there. A gala is essentially a celebration, and Jean has dedicated her life to ensuring that there's a reason to celebrate. 
Currently serving on the board of eight charities, Jean Shafiroff commitment to helping started with baking brownies. 
"I had a winning recipe," Jean chuckles. Her daughter attended the Dalton School in the Upper East Side, where it didn't take long for Jean to find herself involved with the bake sales. "I probably made a total of 2,000 brownies over the course of those years." Her no-job-is-too-small mentality is how she quickly found herself with bigger jobs, eventually getting involved with the private school's annual fundraising.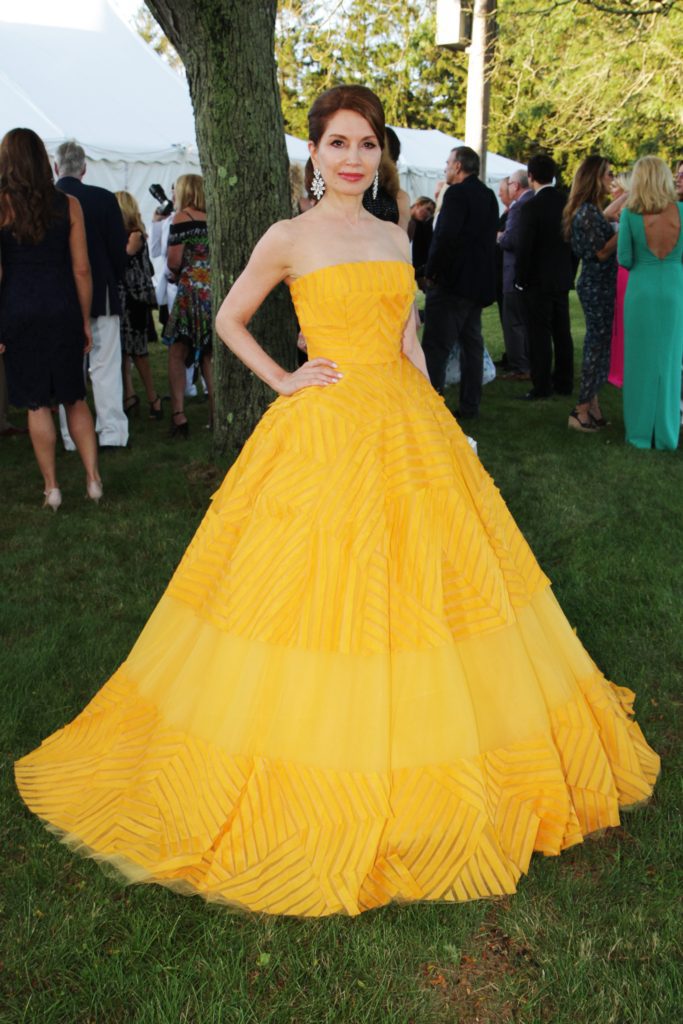 In her early thirties Jean joined the Board of the American Jewish Committee helping with diplomatic outreach. Though she grew up Catholic, she concerns herself more with the good an organization does. "All religions teach the importance of giving back. When my daughters were being raised, I didn't have [the] time to go to a lot of fundraisers, and I couldn't be on too many boards. When I became an empty nester is when I really ramped up my interest."
Fast forward to the present, Jean serves on the board of eight organizations, including the Stony Brook Southampton Hospital, which will be honoring Jean and her husband at their upcoming gala on August 3rd. 
"Besides being an incredible hospital, they don't turn anyone away. We have a large immigrant population. We have people who need a hospital and don't have wealth. 
Just like any other community, we have people who are not wealthy at all. They need to have service, and I love that they never turn anyone away. It's a hospital for everyone."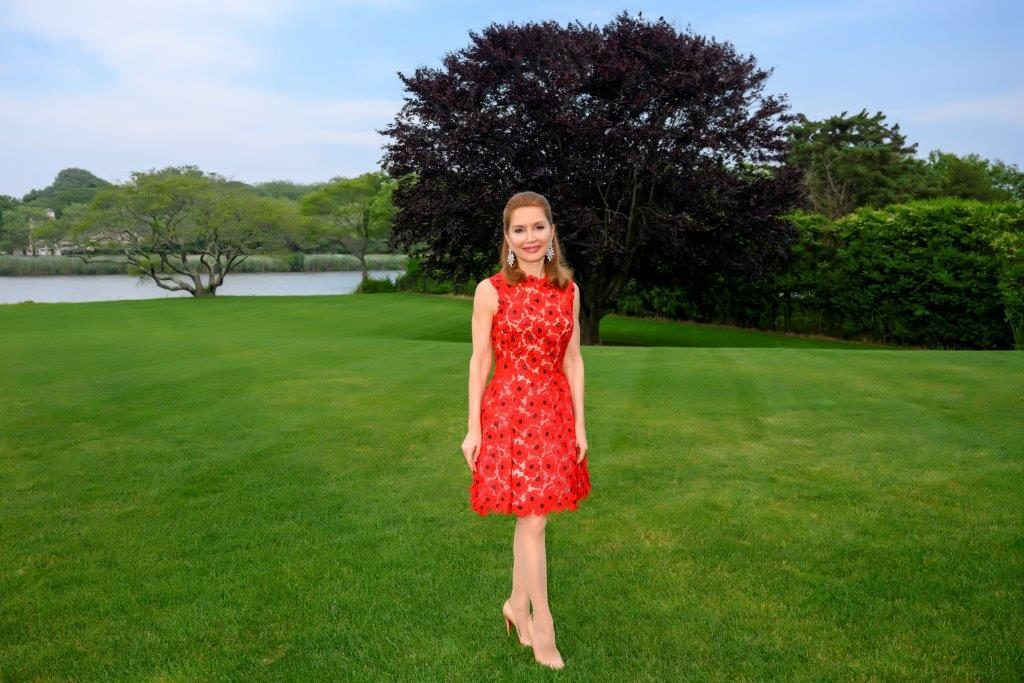 As someone who every charity wants on their team, how does she choose what she joins? Though it's not limited to, her four core passions are the rights of underserved populations, healthcare, women's rights and animal rights. 
"I don't believe that life is equal," she says. "The haves have an obligation to give back." 
Her work today no longer involves baking brownies, but it isn't any less hands-on.
"I would say I am a working philanthropist. I give my time. I give my knowledge. But I also give my money, because I'm in a position that I can. If you don't have the resources, you give your time and your knowledge. If you don't have a lot of time, but you have the wealth, then you write the checks. I believe there are people that can do all three."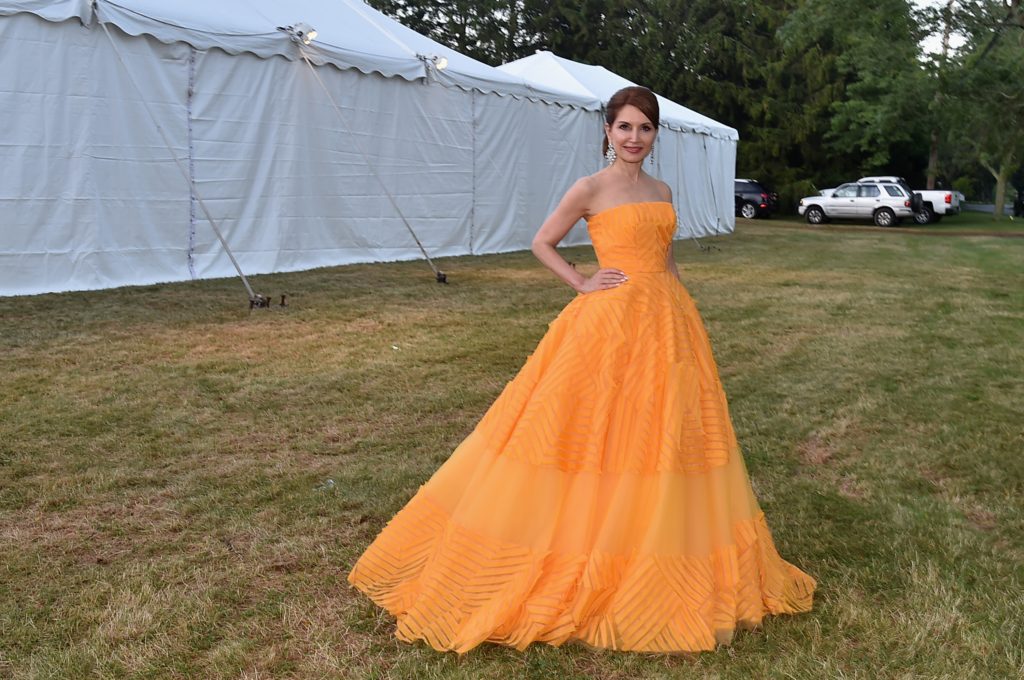 Jean became the golden example and has dedicated her life to making a living by giving. She shared her knowledge and passion with the world back in 2016 with the debut of her first book; Successful Philanthropy: How to Make a Life by What You Give.  
"Anyone can be a philanthropist. If you don't have the money to give, then you give your time and knowledge. Never underestimate the value of what you can do. In the United States we have so many great volunteers. If we only relied on the super wealthy, all these charities would not exist."
Because New Yorkers are the most cynical, her philanthropy hasn't come without outsider shade. Often dressed up and posing on a red carpet, It might be easy (and assumptious) for some to assume her work to be limited to fancy cocktail parties. What most don't know is that Jean holds an MBA from Columbia Business School, and how invaluable her expertise has been to every cause that she's joined. She doesn't just join the party; she is there when it's only an idea.
I've often heard individuals comment that, in lieu of the gala, why not just donate all the money to the cause? Jean understands people—sometimes you have to give a little to get a lot.  Folks write checks when there's champagne involved. Want bigger checks? Include dinner.
Take the South Hampton Animal Shelter Gala for example. 
"I was being honored one year, and they were originally having a little cocktail party. I said no, we have to do a dinner so we can raise more money. Now we raise about six or seven-hundred thousand dollars, but before I got involved, they raised seventy-eight thousand from that little cocktail party."
It really goes beyond the size of the event. Jean admits the key is "to find people who are interested in the cause, and who have a passion about the cause. Some people have said to me my first priority is not that particular cause, so you have to let it go. You have to say thank you."
"So, people put their money where their heart is?" I asked. 
"Generally, and where there is a need." Jean adds,"You have to generate interest." 
Whether it be collecting items for a silent auction that they would be interested in or her savvy use of social media and publicity, Jean finds an interest.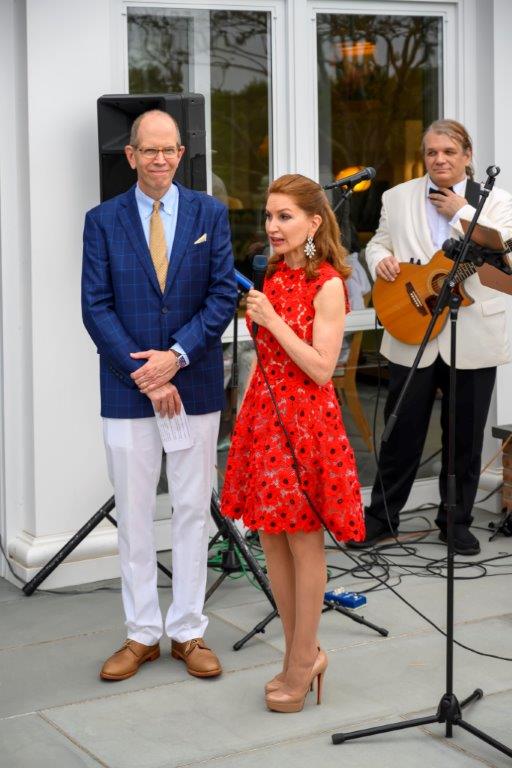 "In the case of the South Hampton Hospital, I'm going to say this: I think everybody in this community should support this hospital. I think anyone who can afford to should support it. But that doesn't mean that everyone supports it. So, when people say no, like I write in my book, I just thank them. Because that doesn't mean that they won't do something in a future year. I thank them for their time and consideration."
What is most charming about Jean is that she doesn't apologize for her family's good fortune; However, it is her good fortune that empowers her to do more. 
Her extensive travels and work abroad have made Jean aware of the needs that exists all over the world. 
"America live in a bubble."
Jean is bursting that bubble one designer gown at a time.