"It's that time again" (imagine Nicki Minaj saying that) for the best event of the year in Fashion! The Met Gala! This year's theme is In America 🇺🇸: A Lexicon of Fashion! It brought some fantastic looks, and now that the dust and excitement have settled, it's time to go back and figure out who had the best looks at the Met Gala this year. Falling right after Fashion Week, the stakes were even higher to execute and embody this year's Met Gala 2021 theme. American Fashion can be spun in many directions, and some swam and others sunk. I want to present looks that hit the nail on the head.
Kendall Jenner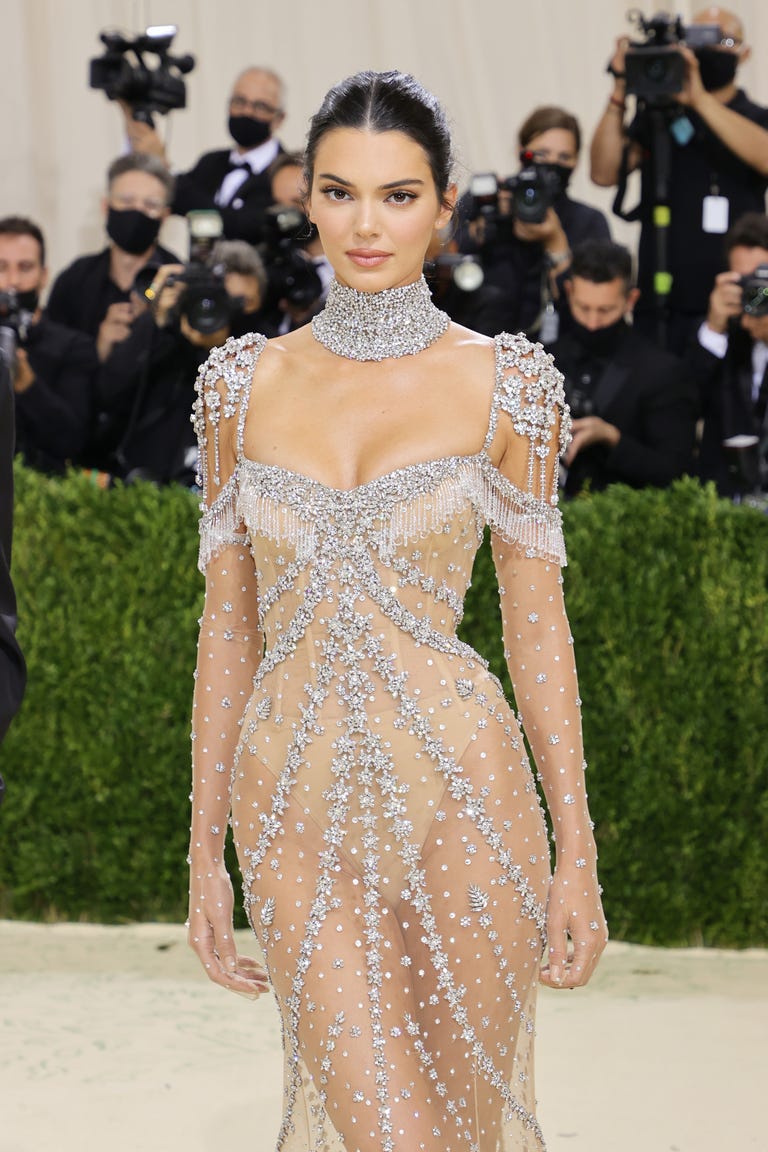 This first name is no surprise, Kendall Jenner. Jenner looked absolutely stunning wearing the French brand Givenchy. The dress melts to her body, and the added crystals just pull the whole look together. This dress was modeled after the dress Audrey Hepburn wore, something similar in My Fair Lady. Jenner told Emma Chamberlin, one of the hosts at The Met Gala 2021, that the dress was a joint project with her long-time friend Matthew Williams, and it took about three months to complete. It's always so exciting to see what Kendall wears, and I can't wait until next year to see her kill it again! 
Maluma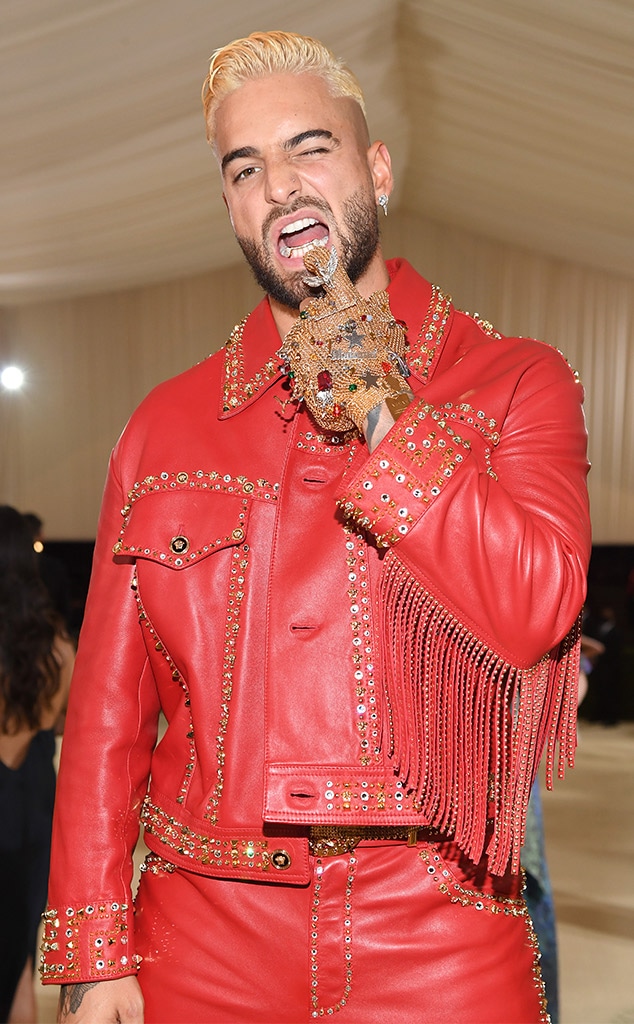 Es Super Caliente!! The Spanish singer, Maluma, brought the heat with this fire red-inspired cowboy look. All-red Versace outfit was fabulous!
" I'm the luckiest girl in the world tonight. The theme was America…I need a strong man…an American cowboy. Who better than Maluma?" – Donatella Versace
Maluma was definitely one of the best men dressed on the carpet, and he definitely embodied the theme of American Fashion.
Kehlani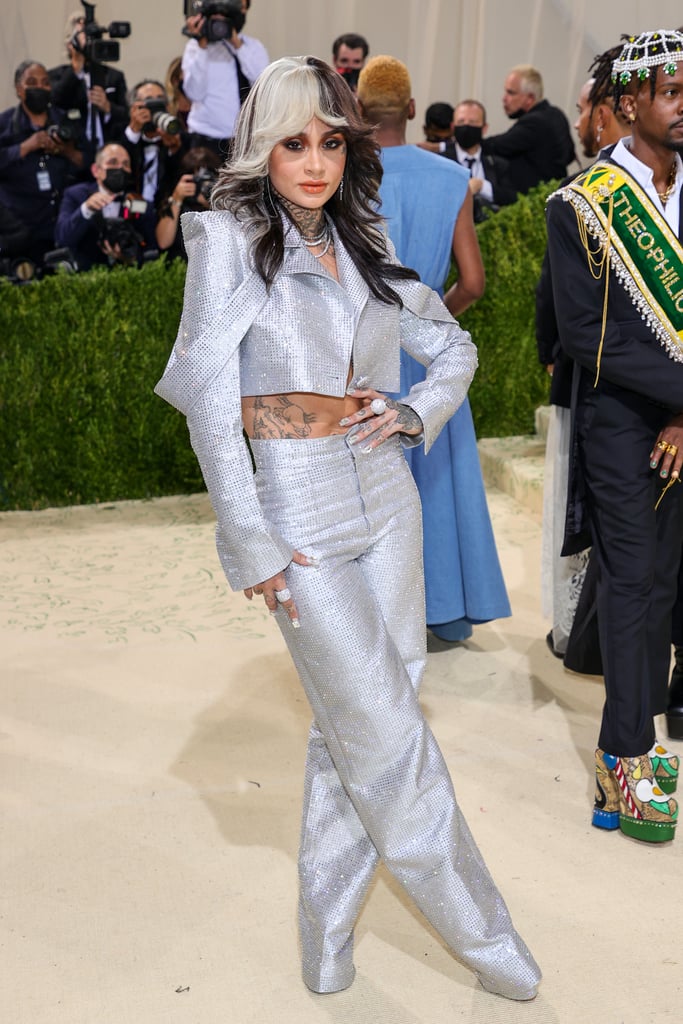 On some nights like this, I just want to be a 70s Disco Queen! Kehlani, the singer, wore a sparkling two-piece suit by Aliétte. She was actually styled by Law Roach, who is known for making stars look their absolute best! Kehlani was sparkling from every angle, and with the shoulder pads, the high waist pants, and the wide leg bottom, she completely embodied the theme. The silver platform boots, the oversized hoop earrings, everything made this look spectacular and was definitely one of the best dressed!
Jack Harlow
Lots of people are crushing on Jack Harlow, a man of all trades. He raps, he is funny, he is tall, and he is slowly becoming a fashion icon. For his debut at the Met Gala, Jack wore an American designer Tommy Hilfiger. The 23-year-old rapper was wearing a custom-made double breasted tuxedo suit in velvet with red and navy stripes. The suit is a play on preppy and the Kentucky Derby, which pays homage to Harlow's hometown, Louisville, KY.
Wearing Tommy Hilfiger is special as Jack shared with the world on instagram that his grandfather and Hilfiger used to live in the same town, on the same street in Elmira, NY. It's genuinely unique how these events open a plethora of connections! In other words, we can't wait to see a Hilfiger x Harlow collection!
Jennifer Lopez
Don't be fooled by the rocks that she got, because she's also Jenny, a Country Girl! A Met Gala Veteran, J-Lo is no stranger to absolutely killing it on the red carpet. Wearing another American Fashion designer, Ralph Lauren, Lopez has a plunging neckline, a faux fur cape, some silver pieces, and a hat. It's a beautiful take on the Western look, and she looks super badass. It's so iconic that this look will definitely be remembered for years! There's not much to say but WOW!
Sudha Reddy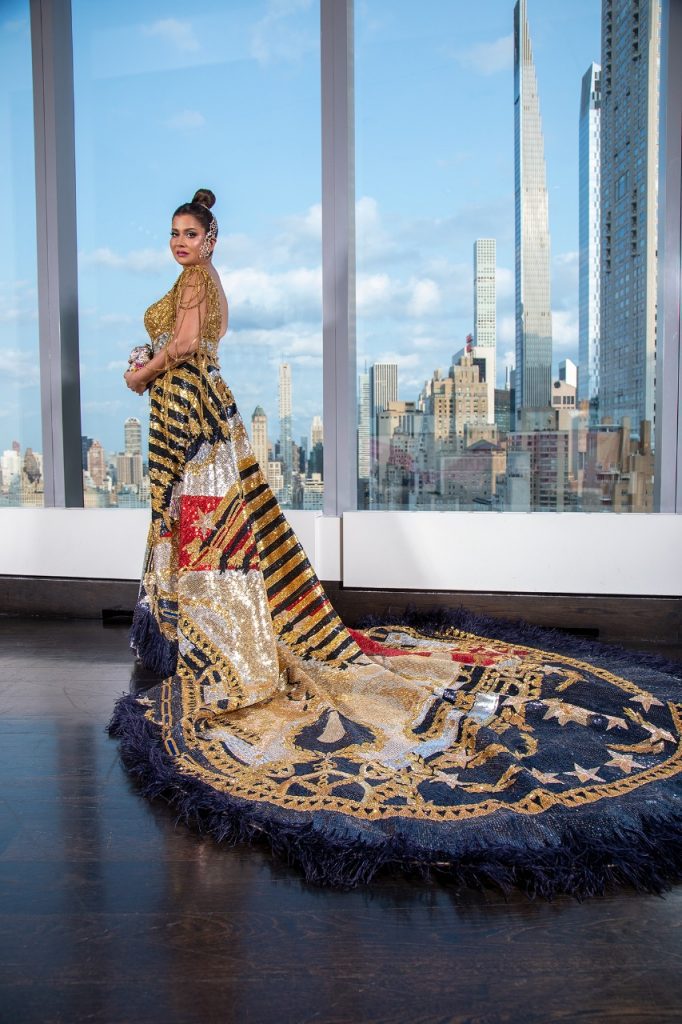 Sudha Reddy, philanthropist and wife of billionaire Megha Krishna Reddy. Her astounding outfit is inspired by the American Revolution. This was the best take on the theme of American Fashion! The dress is by Falguni Shane Peacock and jewelry by Farah Khan.
The navy blue, red, gold, and stars are classic. The dress's train looks similar to the Oval Office patterns in the White House, which is impressive! Stylist Ise White nailed it. Up to her ears she is dripping with stars so beautifully created and showcased perfectly with the updo. The best dressed and one of the best interpretations of the theme. It ultimately symbolizes America.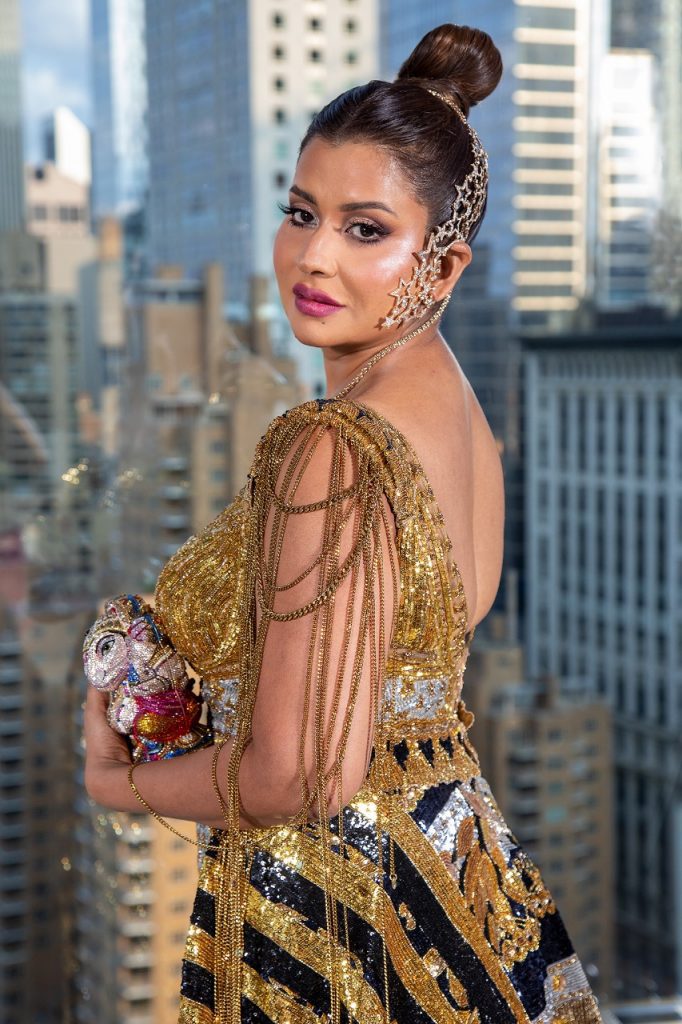 Zoey Deutch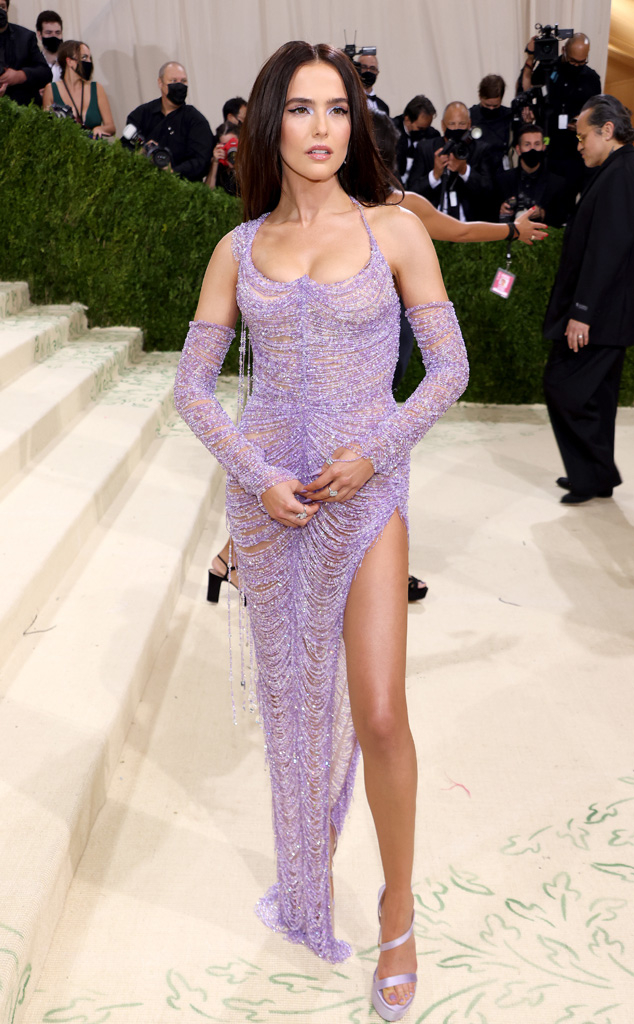 Last but certainly not least is Zoey Deutch. As soon as I saw this look, I immediately began singing Cher's "Believe." Cher (singer) wore a similar dress to this 1972. Deutch is wearing a lavender Versace dress decked out in tiny gems! The upside-down heart neckline, the sleeves, and the hair, which really pays homage to Cher, look stunning! This look is so out of control; there is no question that she had one of the best looks!