Pixar's latest film is about two sea creatures who leave their oceanic homes to discover the wonders of the surface: a small village on the Italian Riviera. It is a heartwarming coming-of-age story about friendship, starring Wonder's Jacob Tremblay and It's Jack Dylan Grazer.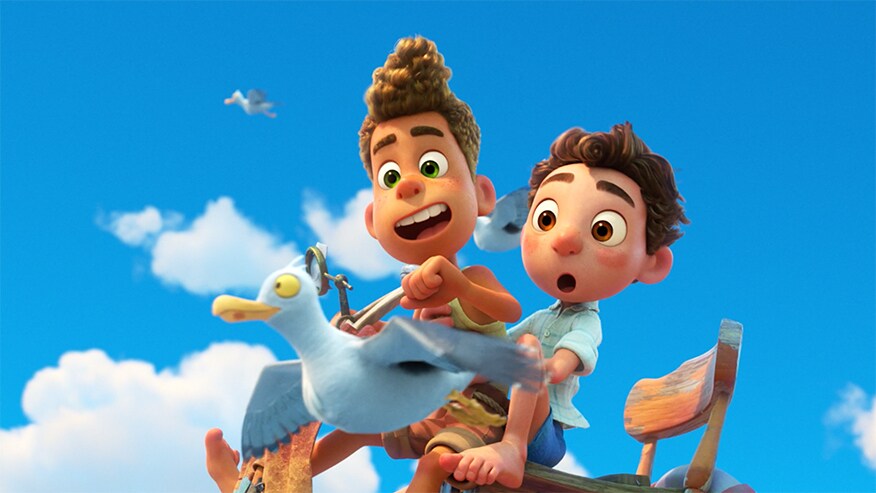 The movie loosely resembles Finding Nemo or The Little Mermaid, it's protagonist being Luca, a sea-shepherd who dreams about living on the surface. Luca's parents, played by Maya Rudolph and Jim Gaffigan, fear the monster-hunting humans on the surface. Inevitably, however, Luca falls even more in love with the surface after finding an alarm clock, a playing card, and a wrench, as well as his new friend Alberto: an older, confident amphibian boy who now lives alone in a tower by the beach.
If you're wondering how these sea monsters go undetected on the surface, the writers (Jesse Andrews and Mike Jones) have a wonderful solution. Instead of evil forces granting them human legs, like in The Little Mermaid, these sea monsters can naturally, magically, turn into humans. Their ability isn't controllable though, and touching any water reverts their skin back to their scaly texture. But for Luca and Alberto, the temptation becomes a reality. Once they reach dry land, Alberto and Luca form an inseparable bond. They dream of buying a Vespa and traveling the globe together.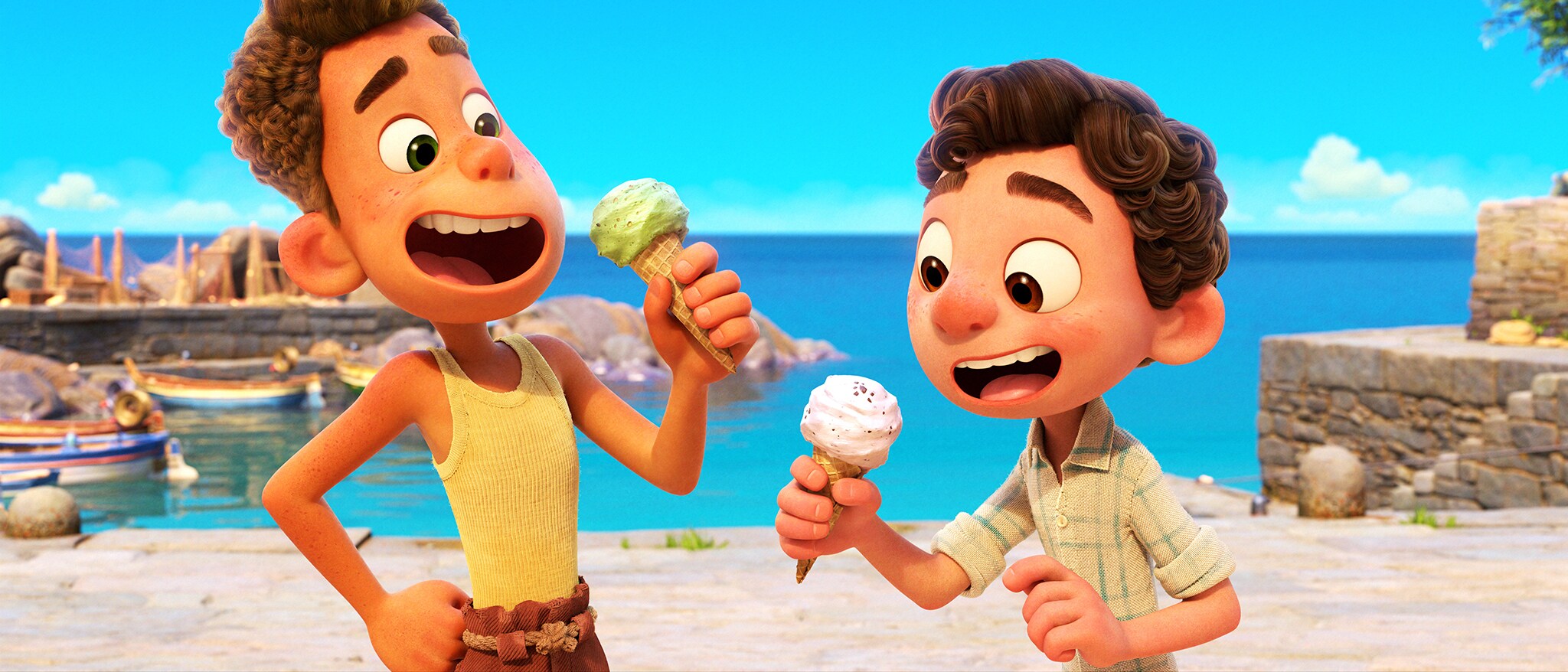 The most memorable theme from the film is freedom, and it's certainly what their dream Vespa represents. They dream of the ability to be unrestricted by both land and sea. The other major thread is identity, or the people who are truly behind the faces we see. Is it a coincidence that the film came out during Pride Month?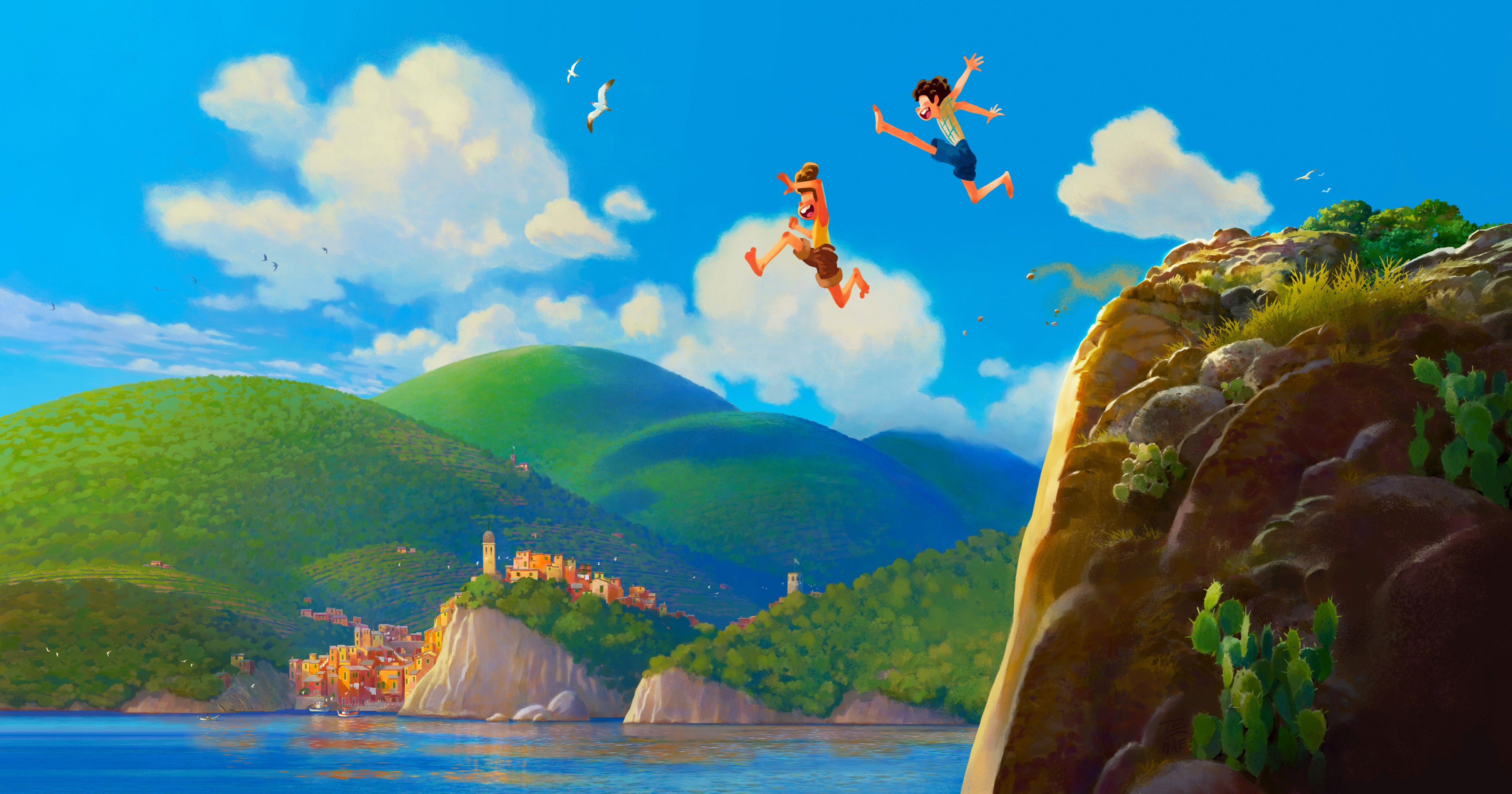 The real magic of Luca is the visuals. The character designs are appealing both when on land and in the bright sea. The light bouncing off of the water's surface is almost photorealistic at times, while the sunset spreading over the rocks makes you want to be there. Pixar has a habit of finding simple truths and tugging at heartstrings, and Luca is no exception. The new Pixar film is streaming on Disney+, and watching it feels like a warm hug.