Lana Del Rey has been in the limelight for almost a decade but this is her first literary debut. Violet Bent Backwards Over the Grass is the first out of two set to release, containing 14 poems and music produced by Jack Anatoff. The audiobook is out, available on Apple Music and Amazon read to you by Lana herself. You can listen to the first poem of the book, "LA Who Am I to Love You" for free on Spotify and her other poems "Salamander" and "Happy" on her Instagram. The physical book is coming out on September 29th. You can only pre-order it, but she is already a best selling author.
Lana Del Rey has always been a powerful lyricist. Opening line of her sixth studio album, the Grammy Nominated and critically acclaimed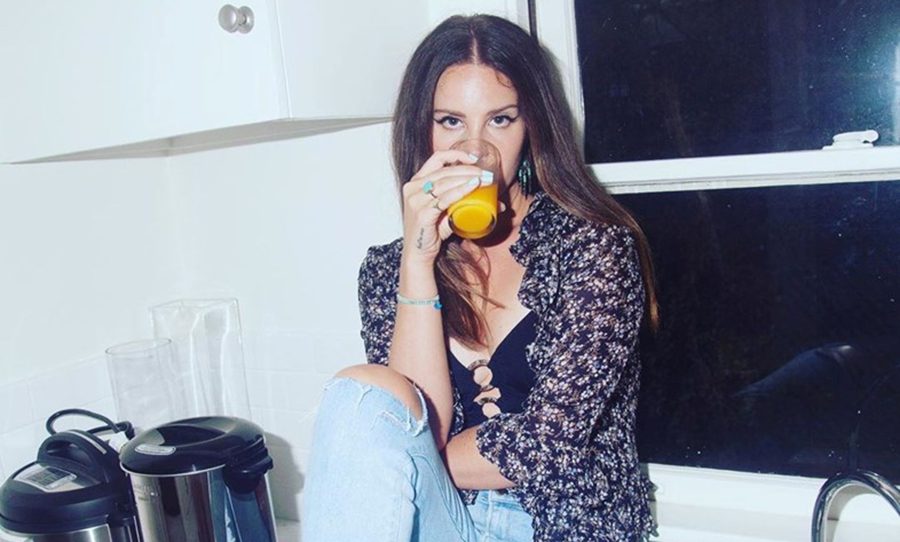 Norman XXX Rockwell! (NFR!), Goddamn, man-child you xxx me so good that I almost said "I love you"
was considered one of the besting opening lines for a song released this past decade. Lana's past style and music have been heavily criticized, but with her recent success getting phenomenal praise from The Rollingstone and TIME, calling it her best album yet, and getting an incredibly high rating, from Pitchfork, Lana had found her niche.
Violet Bent Backwards Over The Grass is captivating and enthralling. With Lana's narration, her words come to life in an unabridged explosion of beauty and emotion. Through her thoughts and short stories, she talks about love, life, her influence, her desires and the world. The words are honest and true, and feeling they give is undoubtedly authentic to Lana. With the background music an absolutely stellar poetry comes more alive. If you want to read and follow along, here is a link to Genius, with the words and some possible meaning to her poems.
Proceeds from the book go to The Native American Foundation.
Cover photo CDN