In a court hearing Wednesday, Britney Spears publicly pleaded for an end to her conservatorship. Under it, Spears said she was forced to work, sent to a mental institution, abused by her therapist, and even barred from removing an IUD. 
"I deserve to have a life," she said. "I'm tired of feeling alone. I deserve to have the same rights as anybody does, by having a child, a family, any of those things, and more so."

Britney Spears
What A Conservatorship Is
Usually, conservatorships are reserved for the elderly and the mentally ill. It allows a court appointed conservator to be in charge of the conservatee's person and estate. According to the New York Times, Spears' estate is worth 60 million dollars. 
Jamie Spears, her father, was conservator of Spear's person and her estate for over a decade. He had control over her health, her personal life, and her money. In 2019, he stepped down, citing health problems. He remained in charge of her estate (along with a bank), but was no longer in charge of her person.
According to NBC News, at around the same time, Spears' ex-husband filed a restraining order against Mr. Spears after an alleged physical altercation with their son.
"The control [my father] had over someone as powerful as me — he loved the control to hurt his own daughter 100%," Spears said. "He loved it."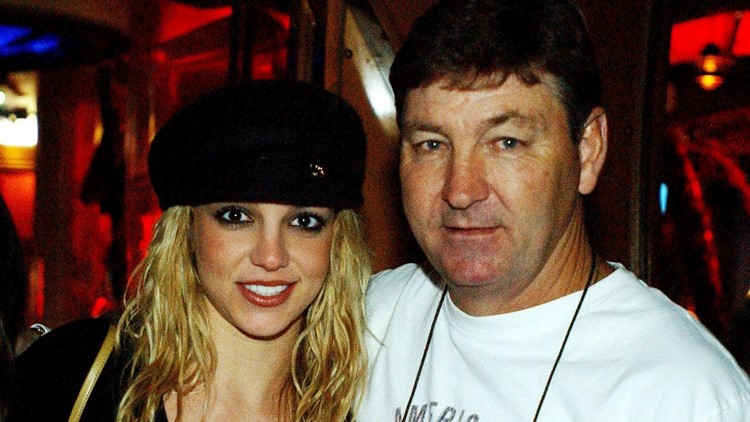 Spears' Struggles
She said the conservatorship is "doing her more harm than good" and repeatedly requested it to end without a psychological evaluation. Her last psychological evaluation took four hours. She failed it. Then, she was sent to a "small rehab program" where she worked ten hours a day, seven days a week.
"If I didn't do any of my meetings and work from eight to six at night… I wouldn't be able to see my kids or my boyfriend," she said. "I never had a say in my schedule. Sitting in a chair 10 hours a day, seven days a week, it ain't fun… and especially when you can't walk out the front door."
Britney Spears also requested that she be able to choose her own therapist and her own lawyer. Her current therapist, she said, is in "one of the most exposed places in Westlake." The last time she went there, the paparazzi caught her crying on her way out. 
Spears said that she didn't know she could even end the conservatorship: "I didn't know I could petition the conservatorship to end it. I'm sorry for my ignorance, but I honestly didn't know that."
Because of the conservatorship, simple things, like meeting a friend from AA, riding in her boyfriend's car, or getting her nails done, are impossible. After 13 years of it, Spears said, she has had enough.
"I am traumatized," she said. "I just want my life back."
You can read the full transcript here.
Cover photo courtesy of portsgrindentertainment.com