Haute couture designers gathered in Paris this week for the first time in over a year to show their collections. Designers, buyers, brands, and press assembled to see over 33 collections on the runway.
The autumn-winter 2021-22
Shows highlighted why it's important to see couture in person. Dior, Chanel, Giorgio Armani, Balenciaga, Jean Paul Gautier all showed on physical runways. Many brands stuck to having their shows broadcasted digitally this year, as remote shows have become more common and safe.
Paris became a city-wide runway for those who decided to show in-person. Dior's haute couture show was at The Musée Rodin, and other designers utilized places such as the Hôtel de la Marine and the Bourse de Commerce art museum.
Couture is all about escapism, and after a year and a half in lockdown, it was exactly what we needed. The outfits are extremely expensive, one of a kind, and designers require an invitation to show their pieces. Instead of an opportunity to show us what is going to be "in" next season, it's an opportunity for fashion houses to go all out in design and creativity.
Dior
Dior hosted two live shows this year at a temporary structure in the garden of the Musée Rodin. Stars like Jessica Chastain and Cara Delevigne attended. Everyone was wearing masks and had their temperatures taken at the door. Dior's creative director, Maria Grazia Chiuri commissioned French artist Eva Jospin to design life-sized, silk-thread embroideries to cover the venue's walls. It was truly a spectacle.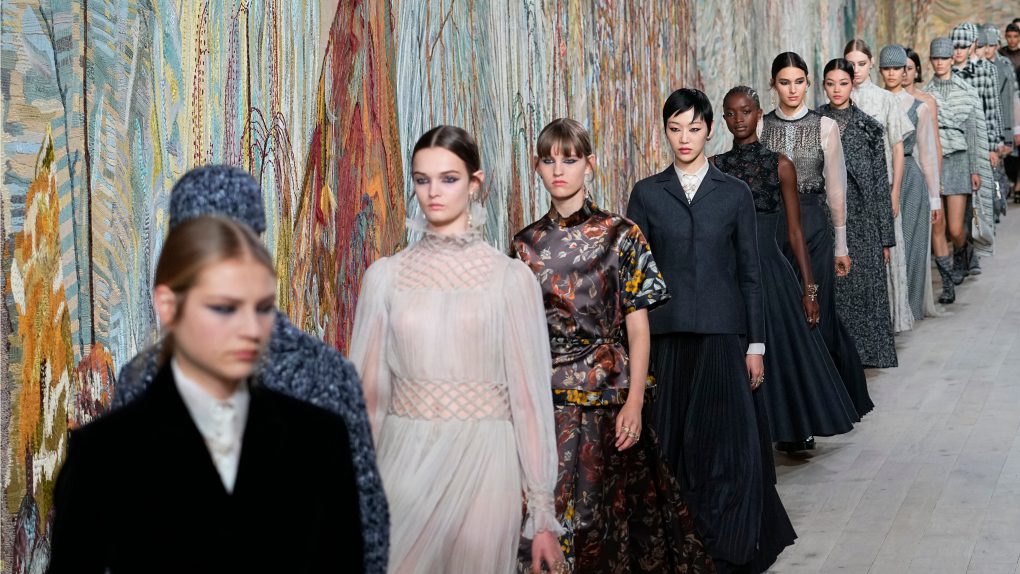 Giorgio Armani Privé
Giorgio Armani's collection at Paris Fashion Week interspersed glittering Hollywood-style silhouettes and ruffles with a dash of sparkle. It was a colorful collection full of blue and pink hues. Armani's spiderweb cape made of pearls was arguably the most notable of the collection.
Although the in-person shows are over, there are still livestreams happening on the Haute Couture website. You can watch those as well as the previous ones here.
Cover photo Haute Couture website