France's legendary Festival de Cannes kicked off with their opening ceremony, which featured some stunning red carpet looks and a debut screening of feature film Annette.
When COVID-19 broke out last year, it derailed Cannes, forcing one of its only cancellations since the festival began in 1946. Many feared it would be cancelled again this year when it was pushed back from May, but the festival is now taking place from July 6-17.
Spike Lee Leads the Jury
Spike Lee, director of She's Gotta Have It and BlacKkKlansman, is the first black jury president. He walked the red carpet in a bright pink Louis Vuitton suit, matching sunglasses, and custom Air Jordans.
Lee said, "To me the Festival de Cannes… has had a great impact on my film career. You could easily say Cannes changed the trajectory of who I became in world cinema."
Lee will help choose the winners of the festival's prestigious awards along with his fellow jury members. This year's feature jury is Mélanie Laurent, Tahar Rahim, Mati Diop, Myléne Farmer, Maggie Gyllenhaal, Jessica Hausner, Kleber Mendonça Filho and Kang Ho Song.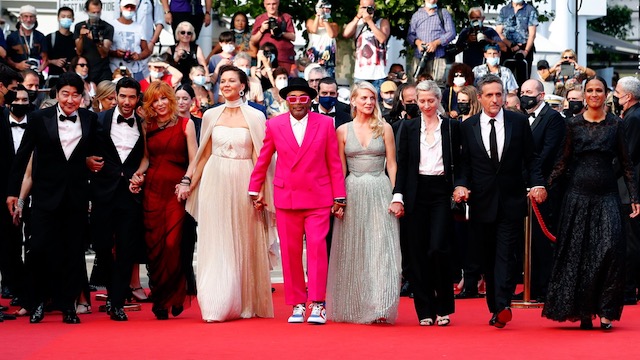 The Guest of Honor
Jodie Foster is the Festival's guest of honor and she received the honorary Palme d'Or at the opening ceremony.
"Jodie Foster has provided us with an amazing gift by coming to celebrate the return of the festival on the Croisette," Cannes president Pierre Lescure said according to Variety. "Her aura is unparalleled: she embodies modernity, the radiant intelligence of independence and the need for freedom."
Foster wore a silver-studded Givenchy dress and white earrings.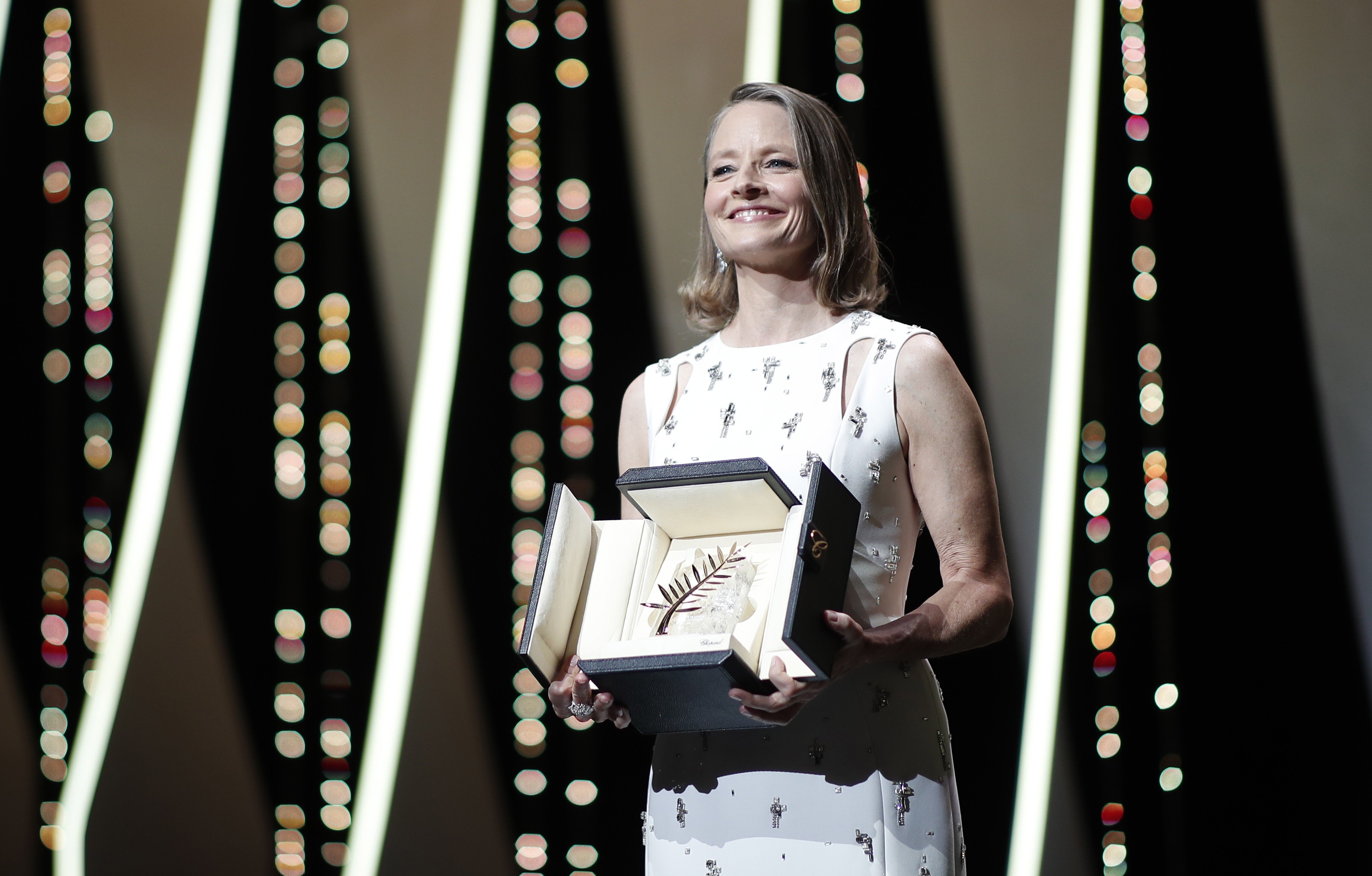 Feature Films in the Running
Directed by Leos Carax, Annette was the opening film and the first to compete for the 2021 Palme d'Or. It stars Adam Driver and Marion Cotillard, and Variety says it got a standing ovation.
The next films shown are Ha'berech by Nadav Lapid, followed by Tout S'est Bien Passé by François Ozon. You can find the full schedule here.