São Paulo Fashion Week wrapped up this weekend. Concluding SPFW, creative director Paulo Borges successfully implemented a diversity quota this year. A standout designer from this plan dubbed the Sankofa Project was Meninos Rei, an African-Brazilian newcomer to the fashion game. Like most events from the past year and a half, SPFW 2021 was held virtually.
Diversity and Inclusion
This year, the Sankofa Project called for at least 50% of each designer's models to be Black, Indigenous, of Asian descent, or of African descent. Borges told Agencia Brasil that fashion is a code presented to people, and it has the power to exclude or include. Determined to uplift, Borges decided to implement the quota in order to create an open environment for art.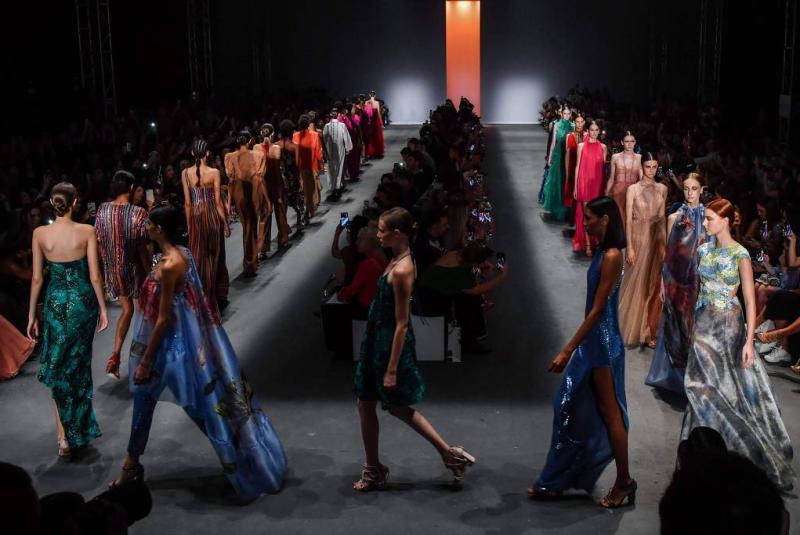 The Sankofa Project gives eight independent Black and Indigenous designers the opportunity to show their collections and receive guidance from notable names in fashion.
Of the project's eight selections, one stood out brilliantly: Meninos Rei's "L'Óju Esú," translated as "At the Eyes of Exú."
Meninos Rei: "At the Eyes of Exú"
Meninos Rei's capsule collection "At the Eyes of Exú" exalted the events' embracing of ancestry. Brothers Júnior and Céu Rocha head the brand, debuting this year at SPFW. The collection encapsulated the bright, happy colors in beads and graphic sculpture, while also emphasizing a sophisticated edge to a deep cultural tradition.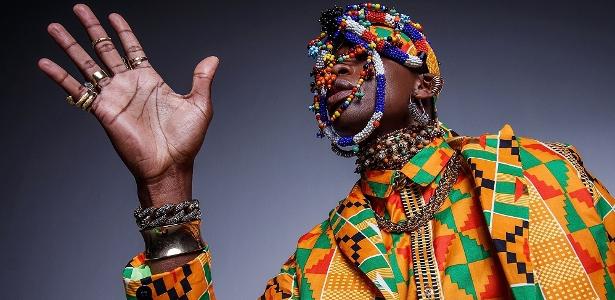 Stylist João Pimenta sponsored Meninos Rei this year. Pimenta mentored the brothers through their first fashion week and co-created this collection. In collaboration, he helped to create a standout trend from the showing: an overall topped with a structured blazer and shirt cuffs.
Meninos Rei's collection explores the West African spirit Eshu Elegbara, in Brasil called Exú. Exú is a unique spirit—a trickster—volatile and dangerous, but not inherently evil. During the time of colonization, Christians (and other colonizers) often incorrectly compared the playful spirit to the devil. Meninos Rei's collection pays tribute to African and Brazilian ancestry.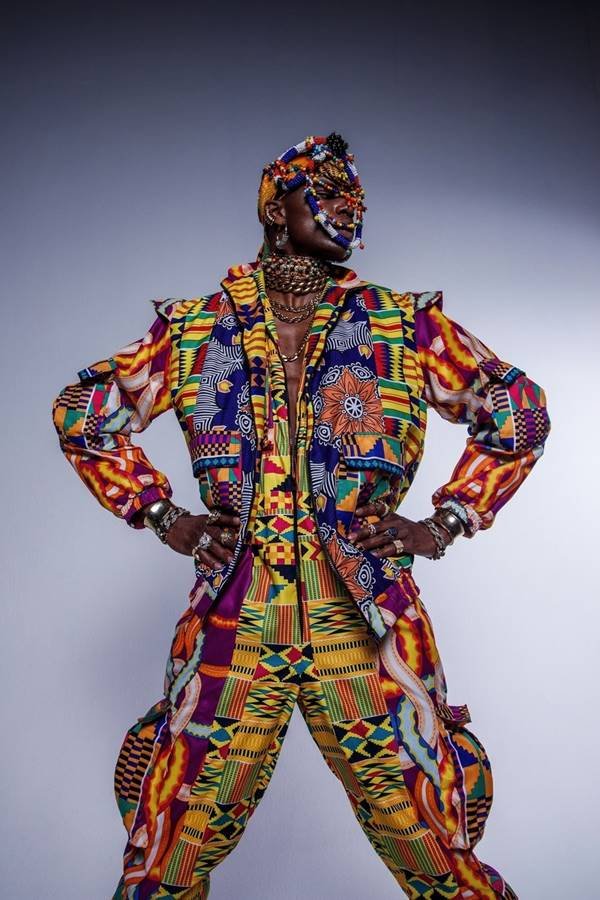 The brand's design inspiration often ties deeply with their ancestry and cultural background.
Meninos Rei's Cultural Ties
Similarly, an earlier collection of theirs took inspiration from Guinea Bissau, where cultural expression serves as the country's most prominent symbol of strength and resilience. Guinea Bissau is one of the poorest countries in Africa. The pair told Elle Brasil they wanted to create 'In the Ghetto in Guinea.'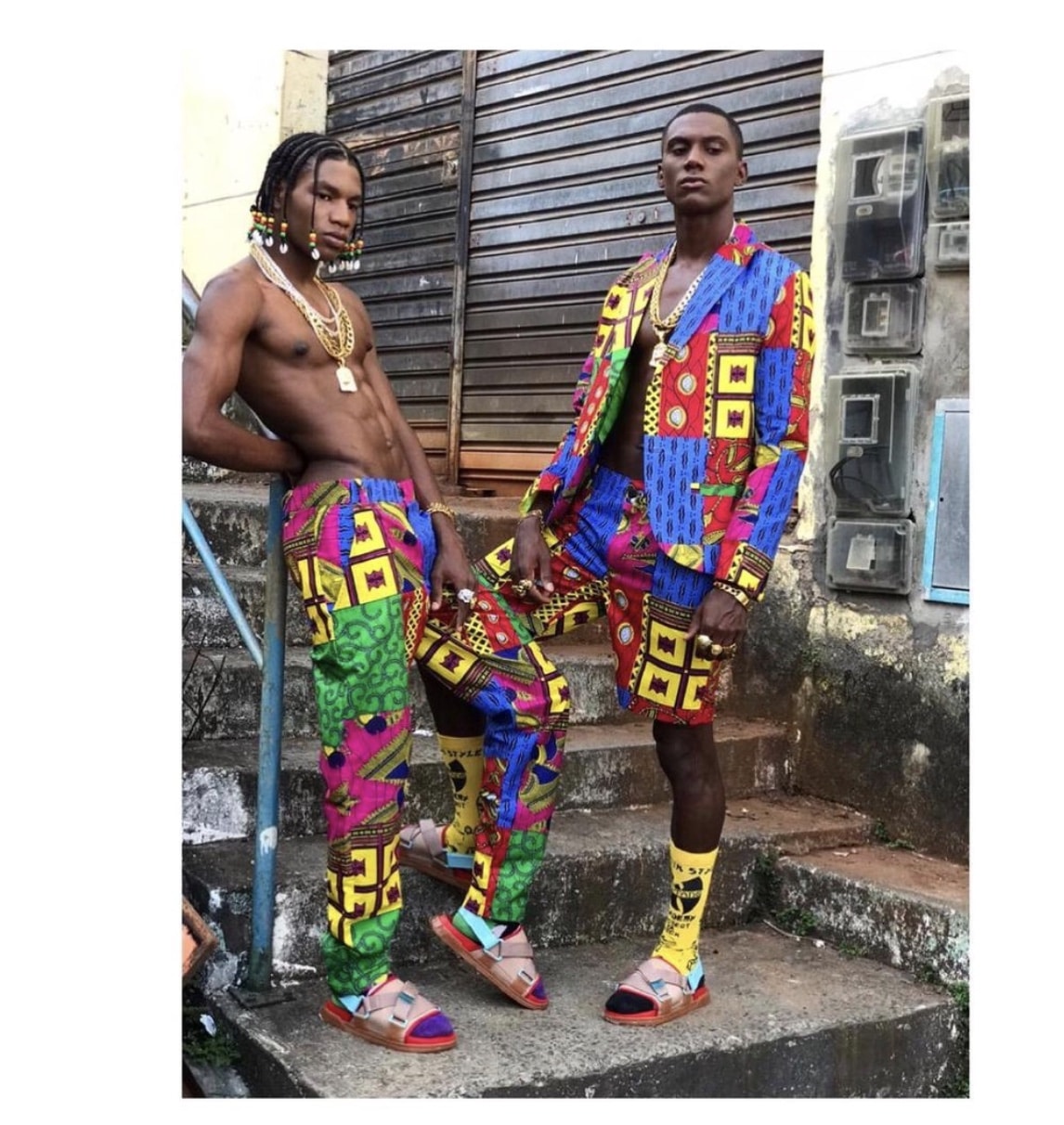 Orders for "At the Eyes of Exú" from São Paulo Fashion Week are currently taken through Instagram DM, but plan to have an e-commerce to be launched soon.
Moving Forward
Business of Fashion writes that this season marks the start of SPFW+Regeneração. The partnership aims to foster mentoring and entrepreneurship in fashion, like the relationship between Meninos Rei and João Pimenta. The online events allow fashion professionals get to share their experiences and knowledge of sustainability, diversity, and management.