Sudha Reddy was walking the red carpet at the world's most glamorous soirée, The Met Gala. A lover of fashion and fine arts, widely known for her support of charitable and cultural causes was styled by Ise White and wore Falguni Shane Peacock dress. She also wore a very special custom-designed statement ear piece called "Dreamy Decadence". The dazzling piece of jewelry was crafted in 18 Kt gold and features 38.72 carats of VVS diamonds. We spoke to Farah Khan who created this spectacular piece!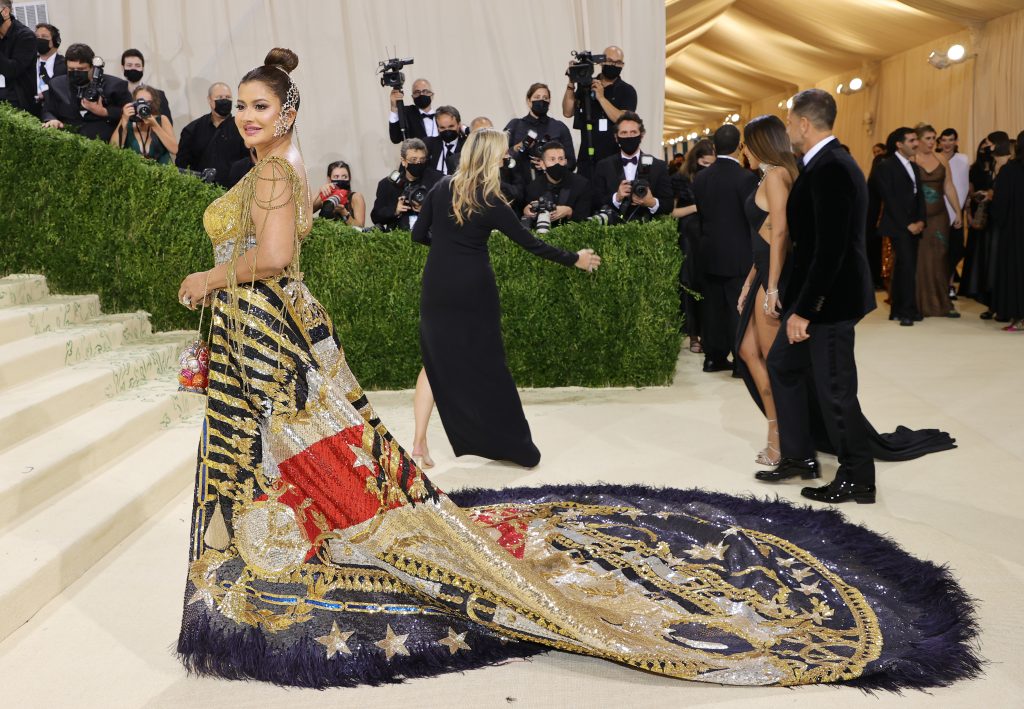 How do you know Ms. Reddy? When did she approach you to work on something for her Met Gala look?

I have known Sudha Reddy for 5 years now. She is a philanthropist and entrepreneur who has a keen interest in art and design. Sudha is very particular about her style and has very discerning taste. She has always challenged and excited me at the same time to create statement bespoke pieces for her. She approached me to design over a month ago and got me excited again to create something out of the box.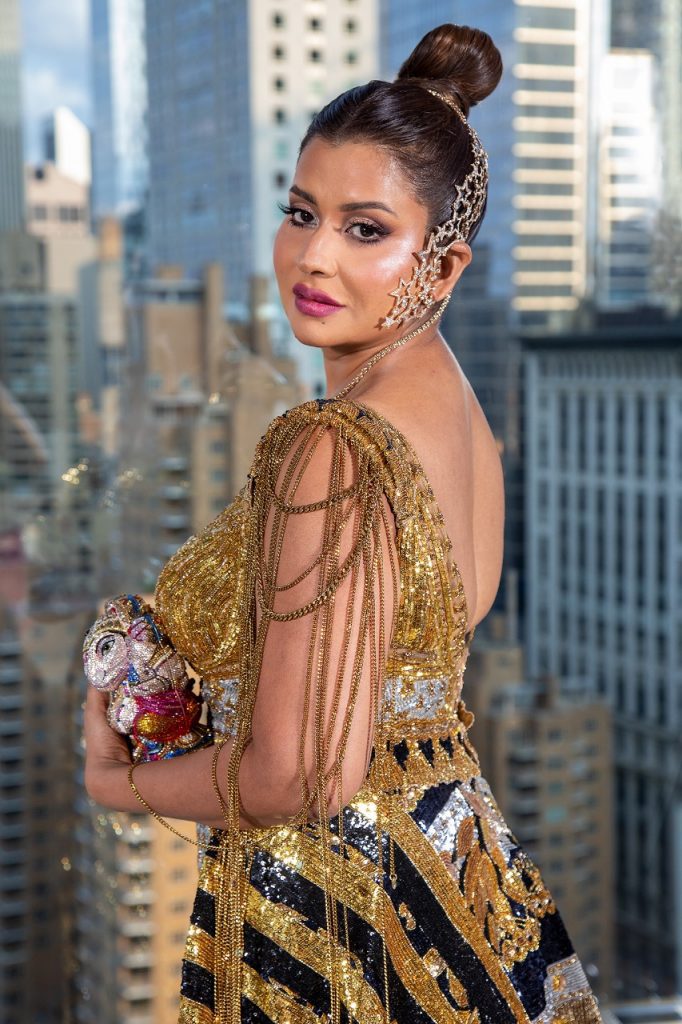 What did Ms. Reddy want for the jewel? What were her must-haves?

Sudha's personality being very sensual and strong demanded something that was unique and iconic. Since the theme was "American Independence" I wanted to create a statement bejeweled accessory for Sudha. One that would be distinctive and quirky, yet one that would accentuate her almond shaped expressive eyes and glide seamlessly along the contours of her face. Inspired from the glorious stars in the American flag I decided to design a sensual ear cuff with diamond encrusted stars that started from the cheek and extended into the hair. I was given all the creative liberty I required and the only thing she was insistent on, was that it fit well.

How did you arrive at this very unique ear ornament? As opposed to a necklace or a pair of earrings? How many rounds of approvals did you have to go through?

Given that this was for the MET gala, which is about setting fashionable style statement, Sudha and I were both keen on designing something unusual and one that stood out on the red carpet.
To make sure that the ear cuff glided seamlessly on Sudha's face we went to and fro coordinating between cities, Hyderabad where Sudha resides and Mumbai where I am based. Many laborious hours of handmade craftsmanship have gone in to making sure the ear cuff fit her as well as desired. The jewel is artistically interspersed with an array of diamond solitaires to give the piece an enchanting scintillating effect. In all there are 35 carats of VVS diamonds set in 18 Kt gold in the ear ornament.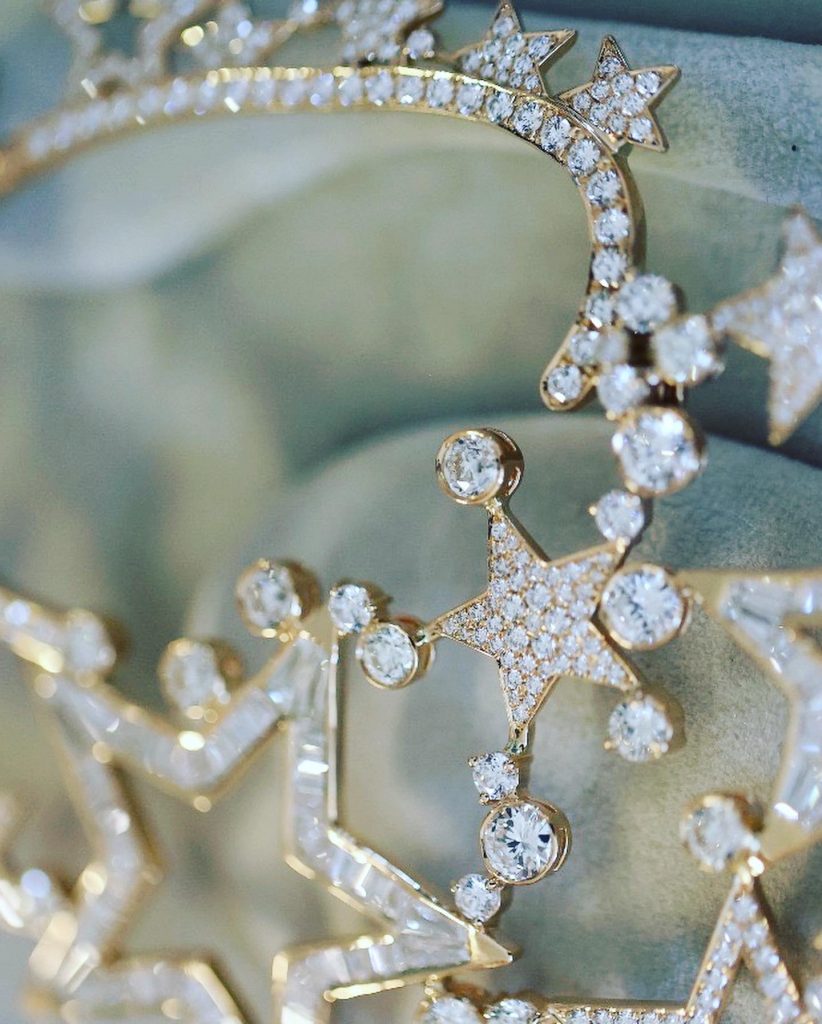 Did you advise on hairstyle so that the jewel could be visible?
Sudha is a very attractive woman with a very pretty face and i wanted her personality to shine through a clean a look. She mentioned she was going to wear a full sleeved bejewelled gold gown by Indian designers Falguni and Shane Peacock. Not wanting everything to be too busy we decided to keep her hair pulled back in a ponytail. That would perfectly support the ear cuff in place as it extended into a string of scintillating bezel set diamonds into the hair and around her ponytail. I also added two lines of 39.09 carats VVS of solitaire diamonds as an extension to the ear ornament to dangle from her ponytail into her back exposing her bare back.