Either Clueless just came back on Netflix or someone at Netflix really wanted us to watch it because it was the first movie we saw on our list. Naturally, it is time to revisit.
The 1995 teen classic is known for its iconic fashion, spawning dozens of recreations from various brands. While the yellow plaid skirt and matching blazer set are the first thing that comes to mind when anyone thinks Clueless, any one of the outfits featured in the film could be analyzed and talked about.
Usually it is the more understated outfits that don't get the spotlight, which is understandable. In a movie filled with bright patterns and two-piece sets, a simple cardigan and jeans combo is overlooked. But the truth is, a lot of those outfits work perfectly for everyday style inspiration. Here are some of my favorites that don't get enough attention.
Cher in Black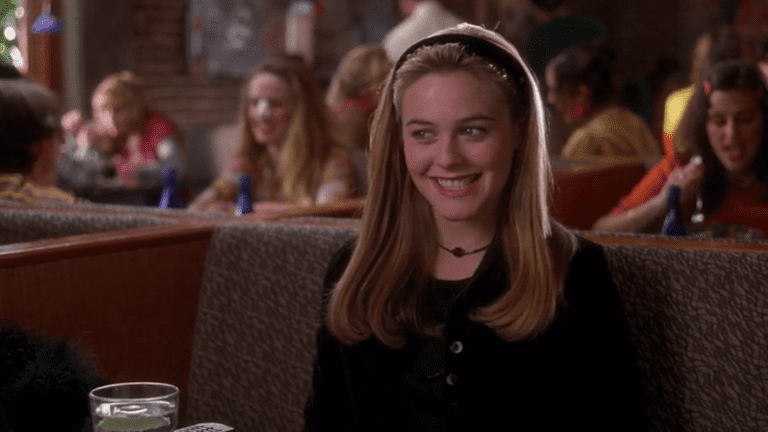 It's a shame that we didn't get to see a full shot of this outfit. This is a bit of a change from Cher's usual colors and eye-catching looks but still has a lot of her signature styles. From the headband, to the coordinating colors, this is still classic Cher despite a muted color palette.
"You argued your way from a C+ to an A-?"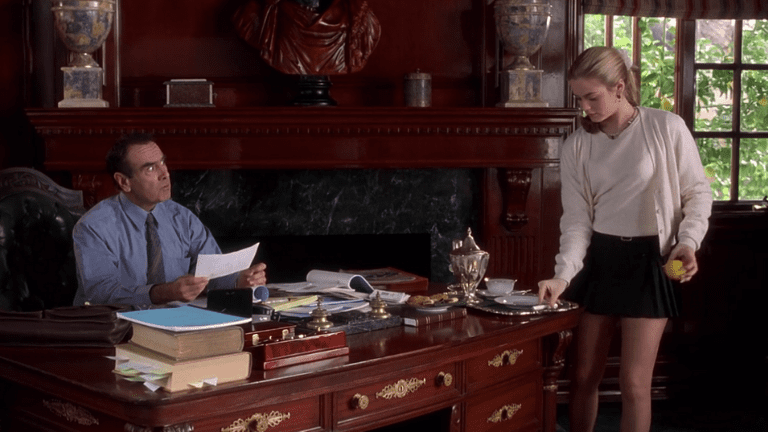 Cher wears this preppy fit when presenting her dad with her grades, which she has successfully changed with her 'powers of persuasion'. The simple black pleated skirt and belt pair effortlessly with the matching cream blouse and cardigan, creating a look that is understated but cohesive. Simple jewelry and Cher's matching scrunchy finish it off.
Dionne's Party Outfit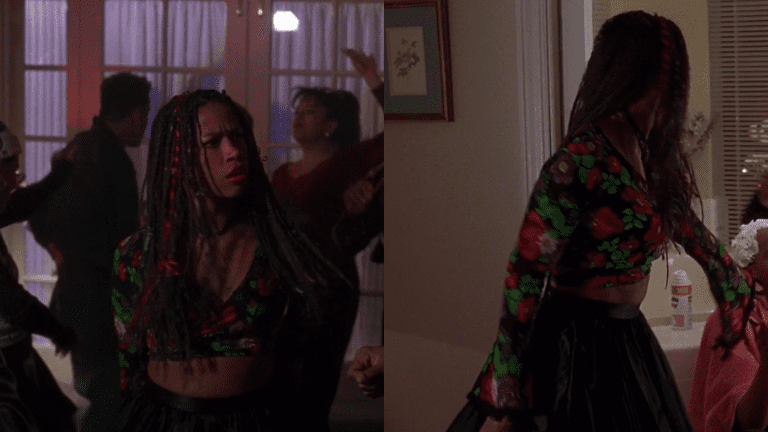 Cher's red dress is iconic but I love Dionne's party look too! Like most of the outfits featured in Clueless, this too is a cohesive outfit defined by matching elements of each piece of clothing to one another. The ribbons in Dionne's braids match the bright flowers on her wrap shirt. The bell sleeves compliment the otherwise tight-fitting top perfectly, pairing well with the voluminous tulle skirt.
Prepping for Cher's 'Date'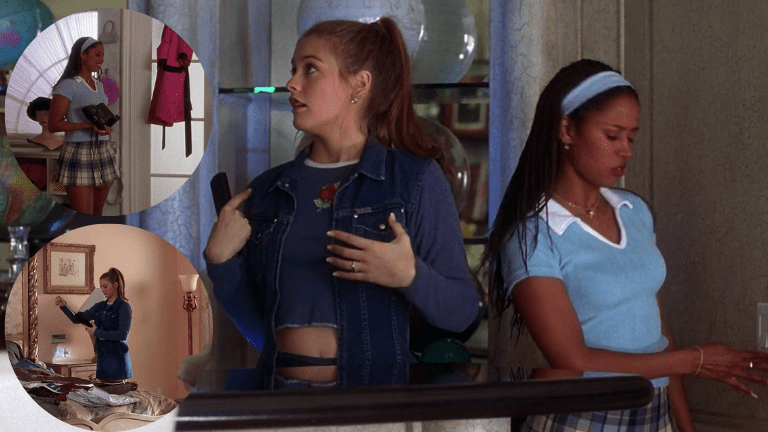 Although Cher's date doesn't go as planned, her and Dionne still look great while they prepare for it. The definition of casual yet cute, Cher pulls off denim on denim effortlessly, with a simple embroidered rose crop top underneath. Dionne wears one of my favorite looks from the entire movie, in a baby blue collared t-shirt with headband to match. Her plaid skirt is textbook Clueless and dainty gold jewelry subtly elevates the entire look.
Dionne in Bright Green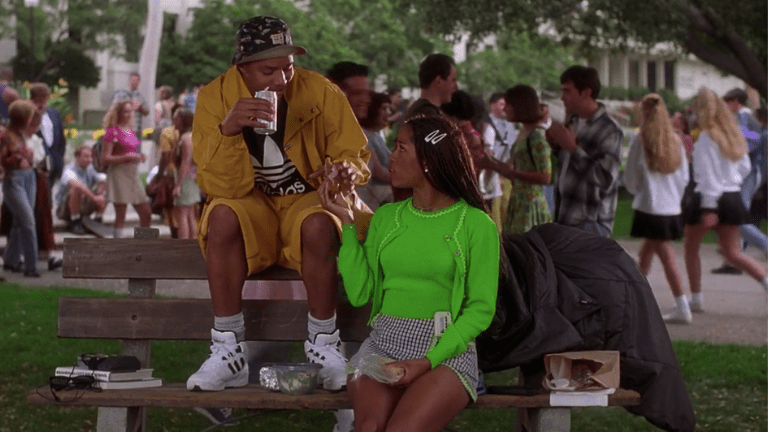 Blink and you might miss it, this look is only in a short shot but it's still super cute. Dionne wears some bold pieces throughout the movie and this is one that should not go overlooked. This outfit features another matching blouse and cardigan set, but the fluorescent lime green with zig zag stitching makes it stand out. Her checkered skirt and green lining are classic Clueless and tie the whole thing together. Bonus points for Murray's matching shorts and jacket.
Cher in Pants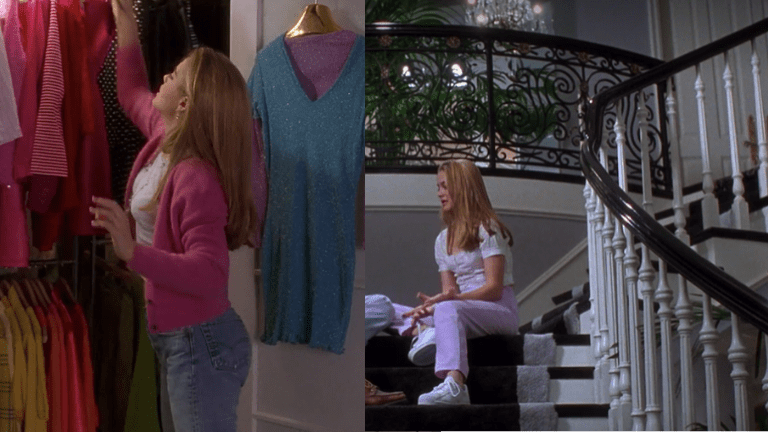 As Cher begins to humble herself, her outfits get more simplistic but not any less fashionable. These are definitely ones to look at for everyday style inspiration. With the jeans and hot pink cardigan combo, Cher still manages to tie it all together with her silver necklace and earrings, and white crop top underneath. Another good Cher-in-pants moment comes at the end of the movie when her and Josh finally get together. The lavender pants and white eyelet top is another simple yet adorable fit. Both are easy to recreate and draw inspiration from.
Photos courtesy of Netflix