Father's Day is approaching and it will sure be a different type of celebration this year. You may have been social distancing and haven't seen your dad in months or have been spending all your time with dad, but regardless of your situation celebrating Father's Day with sparkling wine is a great idea. Why not break free from the traditional ties and shaving kits and give dad something a little extra special this year – a refreshing bottle of Prosecco from Mionetto. These three delicious bubblies will be sure to add some sparkle to the occasion. Dad's love bubbly, too!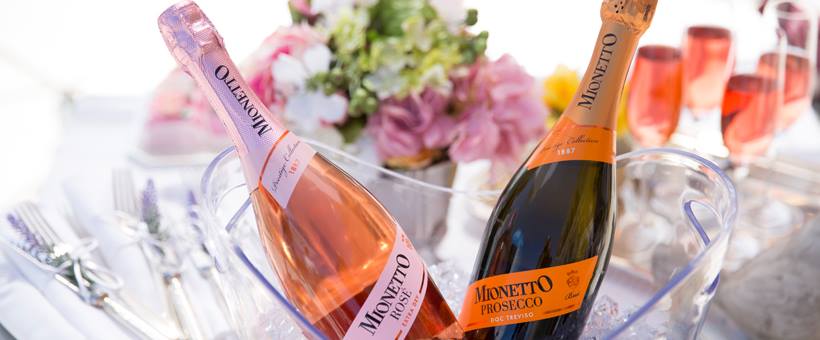 Mionetto Prestige Brut ($14 750ml / $4 Mini 187ml)
Made from 100% Glera grapes from the province of Treviso, an area renowned for high quality Prosecco, this sparkling wine offers a luminous straw yellow hue and stylish mousse. The palate is marked by aromatic notes of honey and white peach. For the classic dad – who enjoys a good Mimosa or Spritz – you can't beat this bottle of classic brut. Plus, this bottle of bubbly comes in all formats, including mini! Easy to transport for any Father's Day activities. 
Luxury Valdobbiadene Prosecco Superiore DOCG ($19)
Meticulously produced from grapes grown in the highly esteemed Prosecco Superiore DOCG area, this wine is the absolute finest expression of the Glera grape (AKA – the Prosecco grape!). This elegant sparkling wine offers a rich bouquet of floral essences and notes of apple and white peach, with a hint of citrus. Delicious!
Mionetto Luxury Cartizze DOCG ($40)
This elegant Cartizze boasts luminous golden tones and delicate beads of tiny bubbles. A majestic, multi-faceted bouquet releases seductive impressions of apple and pear alongside notes of citrus and glazed almond. On the palate it is crisp, well-balanced, and elegant. This wine is perfectly suited for all of life's most important occasions – and an excellent accompaniment to Father's Day. Dad will be smitten! 
Cheers and happy fathers day!