The Lebanese designer Ziad Nakad has always wanted to sublimate women, weaving around the female body a precious and timeless creation. For his Ziad Nakad Spring-Summer 2022 collection, Ziad invites us to discover a collection of diverse muses having in common an assumed femininity.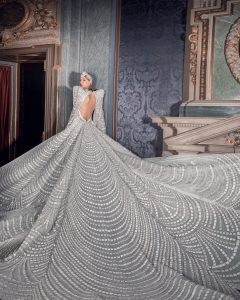 The choice of models was decisive from different parts of the world. Some from France, Australia, Georgia, United States, Germany, Netherlands etc.  The designer wanted a panel of women from around the world to emphasize the fact that beauty is universal.
The opening dress of the collection is a symbol of light, which is born from darkness. An invitation to make a wish.
Throughout the collection we find the signature of Ziad Nakad. Some of these are oversized shoulders, marked waists, and designs underlined by jeweled belts and embroidery. The signature dresses are created like mosaics, sewn square by square in the atelier in Beirut. This collection was done in 6 months. An incalculable number of hours per dress, in order to create this perfect architecture which molds the body of the woman.
Tulle, taffeta and lace highlight here and there and a slender silhouette.
Swarovski belts and oversized earrings completed silhouettes.
Take a look at the full collection, it is mesmerizing!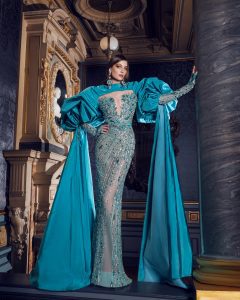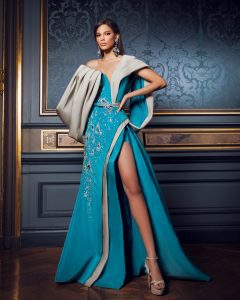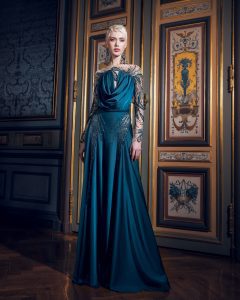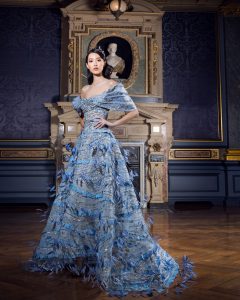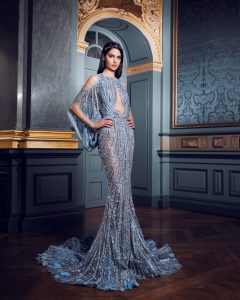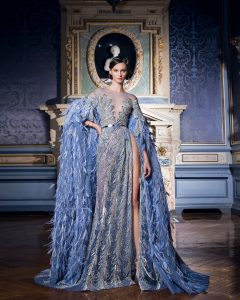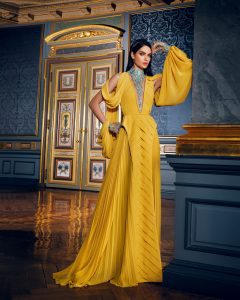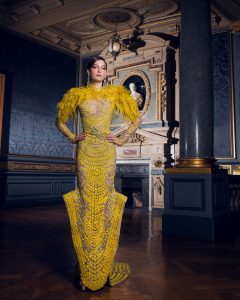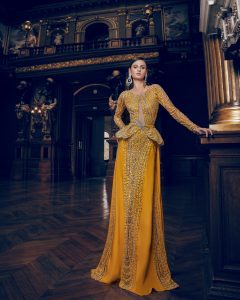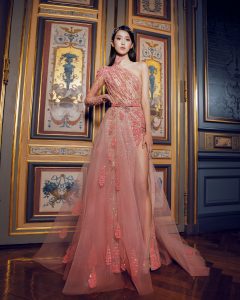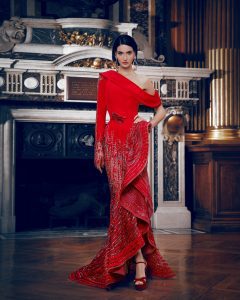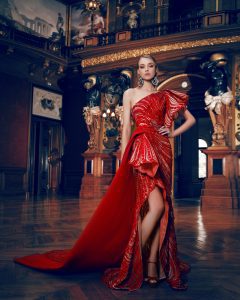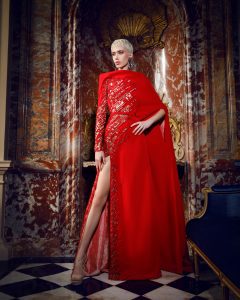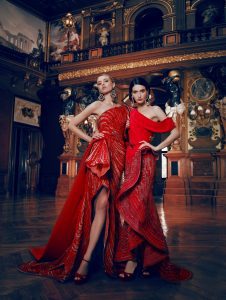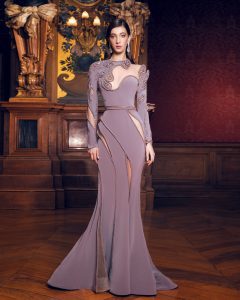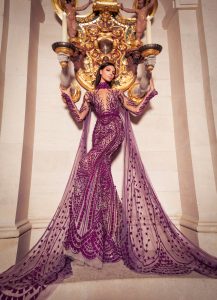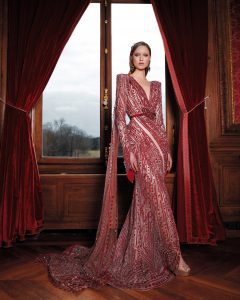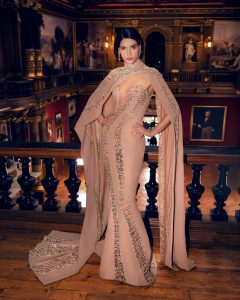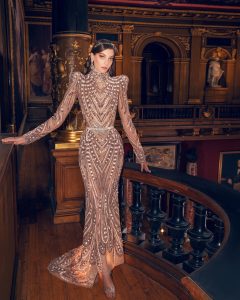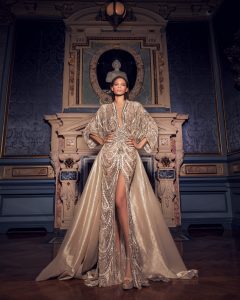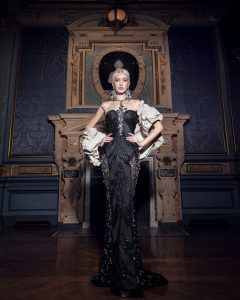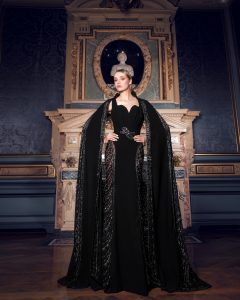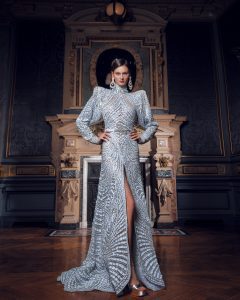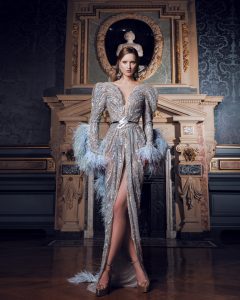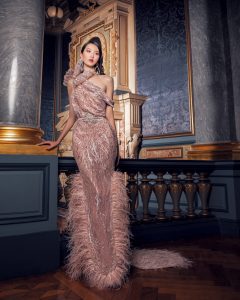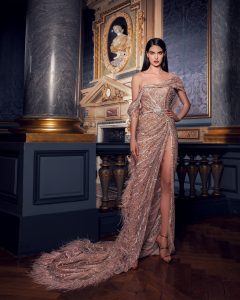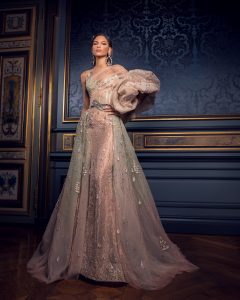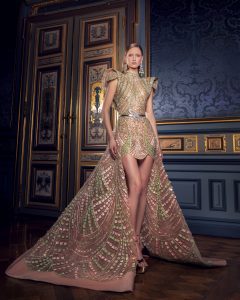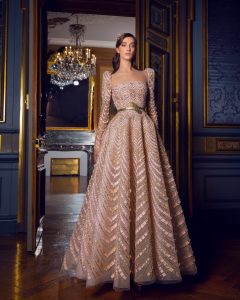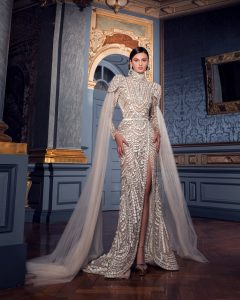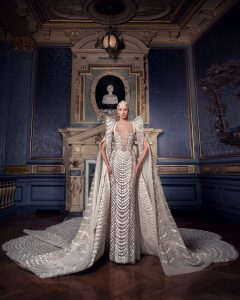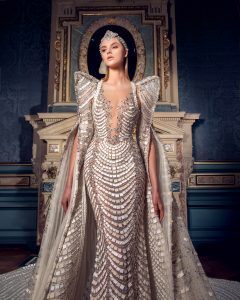 About Ziad Nakad
Born of a Lebanese descent, Ziad Nakad knew from his very early teens that he was to work in fashion. Since his young years, he was attracted by eccentric fabrics, sheer embroideries and unconventional beadings. He used to create and sketch for his family to wear. Ziad then  decided to explore more of his passion for fashion and embrace the dressmaking art with studies in the field. In parallel, he mastered the art of couture by working with many famous fashion designers in Beirut. In 1997, he turned his dream into a career when he was invited to take part at the Beirut International Fashion Show for Couture in Beirut. He dressed renowned super models like Karen Mudler, Nadja Urman and Jennifer Driver.
His first fashion shows garnered much praise from critics and opened the doors to a whirling series of defiles sparking international. Such exposure led to another milestone to his career with his first international defile in Milano in 2001. Shortly another followed in Cannes in 2003. That was only the beginning.
Celebrated for his ability to reveal the feminine side of every woman, Ziad Nakad is now a design reference in fashion shows in Lebanon and the world.