For those of us who have the luxury to spend our time in quarantine receiving innumerable packages from Amazon, this article is for you. It's no secret that with all this extra time on our hands we've been looking in the mirror, whether figuratively or literally, and picking and prodding at the things we don't like about ourselves. Along with our heightened exposure to social media and thus targeted advertising, we end up falling prey to consumerism and buying this-and-thats to remedy our acne, signs of aging, dry skin, enlarged pores – you get the picture. So we decided to do us all a favor and review recently trendy skincare products – so you don't spend even more money on useless junk. These skincare products actually work. And here's a bonus- these products can become part of your daily routine and will not break the bank!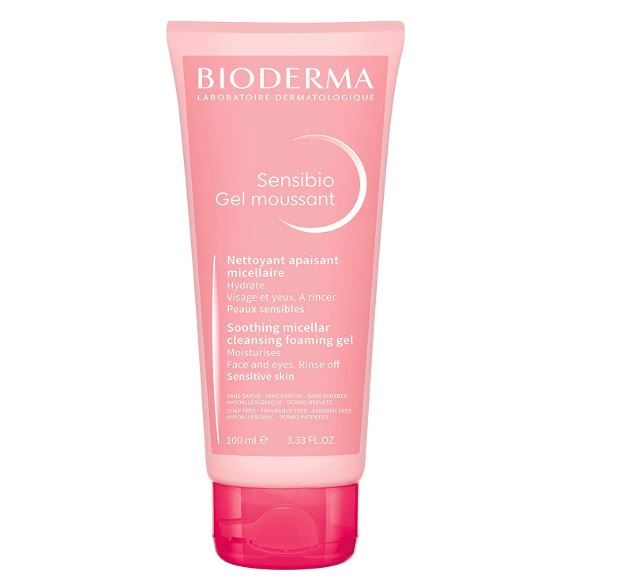 I bet you didn't know that the skin on our faces is actually slightly acidic. When you think about it though, it makes sense – anyone with skincare research experience can tell you most serums are actually acids. Not cleansing properly can actually be one of the worst, if not the worst faux pas you can commit. Acne, redness, inflammation, etc. are actually signs of aggravated skin, which can be caused by using the wrong products, starting with using the wrong cleanser. An example of the wrong kind of cleanser to use is any alkaline cleanser, namely castille soap. Some even say Cetaphil cleanser is too alkaline for human skin, and these can strip the dermis of its natural protective layer. Go for a slightly acidic cleanser (pH 5.5) that's gentle on the skin. This Bioderma Sensibio cleanser is a perfect example of how to kick off a good skincare routine.
TLDR: use this gentle pH-friendly cleanser to wash your face properly. That means it doesn't leave an oily film nor squeaky clean skin devoid of moisture.
This serum is one for the gods if you have blemish-prone skin. Even when used just to control pore congestion, many bloggers, reviewers and skincare experts alike have given this one praise. According to The Ordinary website, "Niacinamide and Zinc PCA reduce the look of blemishes and balance visible sebum activity." Personally, I have found this to be true. I bought this serum to use alongside my routine targeting my hormonal acne. I have noticed my face has much less acne/excess sebum aggravation.
Olena Beley, the tried-and-true myth-busting skin coach from Instagram we all know and love has this to say about the serum: "The undeniably beneficial ingredients in this serum…cannot be denied. It's awesome for acne, for active acne, and for improving the integrity of your skin overall." Two quick notes: Olena, The Ordinary and I alike will tell you this product does not work in place of an acne-fighting routine, but it is good to pair with stronger actives. Lastly, don't use this at the same time as any Vitamin C product. If Vitamin C is part of your regimen, I would recommend using this in the AM and Vitamin C in the PM (to avoid unnecessary damaging sun exposure).
If dry skin is your concern, try this Hyaluronic Acid serum also by The Ordinary. Now remember, moisturizers do not put moisture into your skin, but rather keep moisture from leaving your skin. Spray your face with some water (creating moisture), gently apply a thin layer of this product (to avoid evaporation), and seal it in with a moisturizer.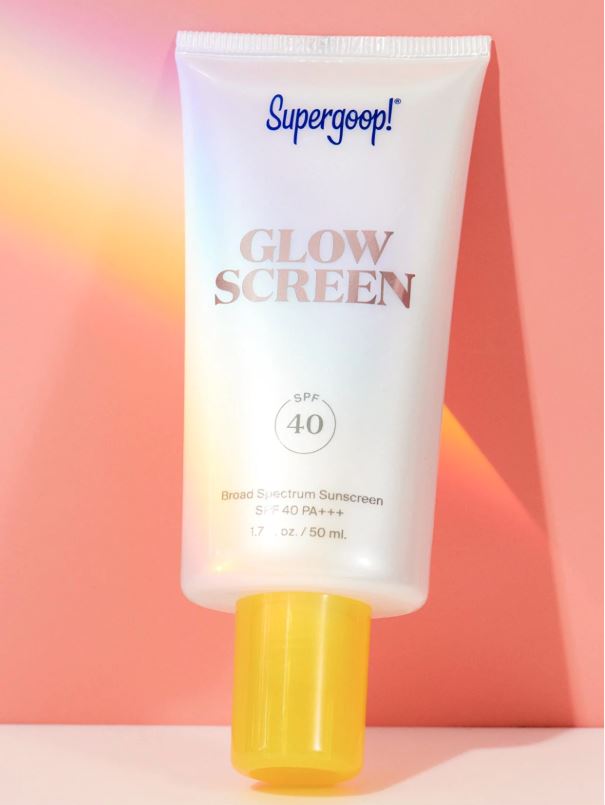 This, of course, brings me to the step that can be found in probably every single skincare guru's regimen advice. SPF, SPF, SPF! Do not skip this step, even if you are not leaving your house. Which thank you for stopping the spread of COVID-19, you responsible beauty, you. This tinted sunscreen creates a dewy base layer and is one of those miracle tints that match every skin tone. The sheer liquid texture gives your skin a dose of pearlescence. To be honest, on some skin types this may be confused for shine… if you're worried about sporting a highlighted glow, this product from Supergoop can be a great replacement. You honestly cannot feel it on your skin. 
A note on SPF: You need to protect your face from signs of aging (duh). But you also need sunscreen in your daily routine because it's likely that some products you use put you at risk for higher damage during sun exposure. Supergoop is the mother of all sunscreen products. All of its products are non-comedogenic (do not clog pores). This is an absolute must when choosing sunscreen for your face.
If by now you haven't understood that your skin secretes sebum, then you haven't been paying attention. Sebum overproduction leads to clogged pores, in turn leading to a variety of issues. Did you skim the article from product to product to try to cheat your way to the top of your skincare game? Good luck. If there is one thing I need you to know, it's WEAR SUNSCREEN EVERY DAY.
Note: I am not a dermatologist, just a natural beauty and skin health enthusiast. If you have a skin concern, don't be daft, and consult an actual doctor. Thanks.