With stars like Olivia Culpo and Saweetie in attendance, Miami Swim Week 2021 was as flashy and fun as ever. But in the age of sustainability turned sexy, Camilla, a top swimsuit brand, never had their shine taken away by the dazzling front row.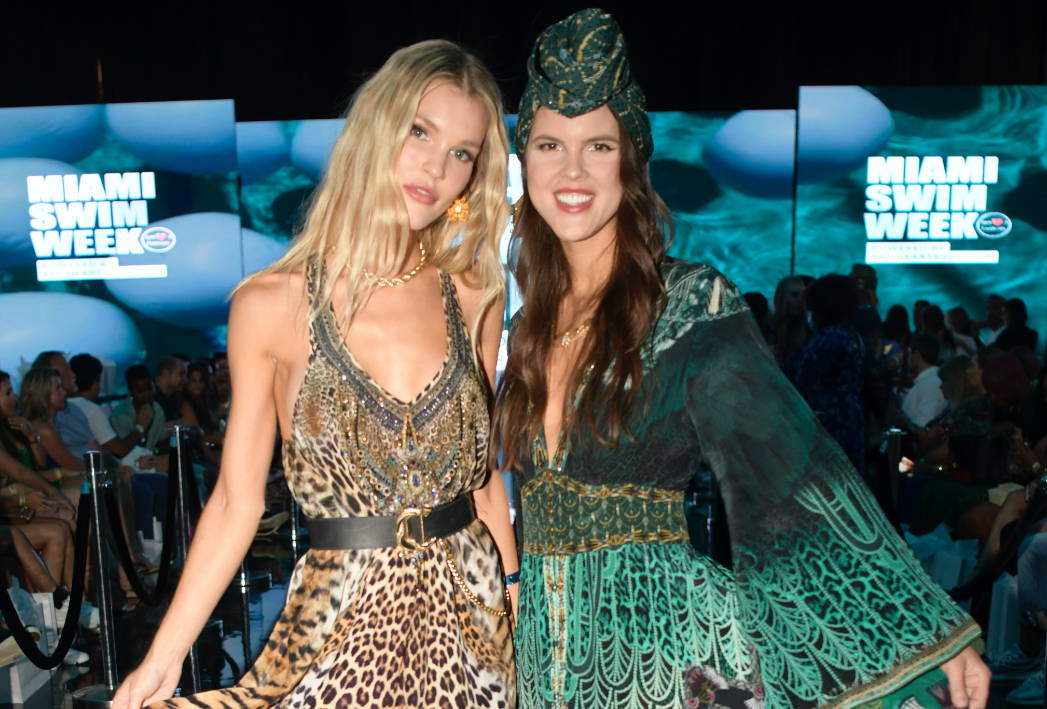 Camilla brought the drama. Saluting to the free spirit, the brand went with everything over the top. With exaggerated embellishments—belts, necklaces, hats and all—the brand kept to their eclectic senses.
Time Trippin
One of their previous collections, Time Trippin, is fed not-so-obviously into their Miami Swim event. Time Trippin features numerous art deco, vintage inspirations—straight from the mind of a lustful Fitzgerald.
Particular looks seem pulled straight from the Jazz Age. Inspirations from this collection brought to Miami Swim week breathes a new, cinematic escape to Miami Fashion Week—a series of events that don't normally take cards from hundreds of years ago.
Inspirations
While these art deco-inspos bring something jazzy and Gatsby to Miami this year, I also feel a hug from the 70s grab us at Camilla's collection. Described on their site as "bursting with hypnotic color, psychedelic prints and mesmerizing embellishments that shine in the sun," the brand showed us how much they can make their brand their own—without being too much.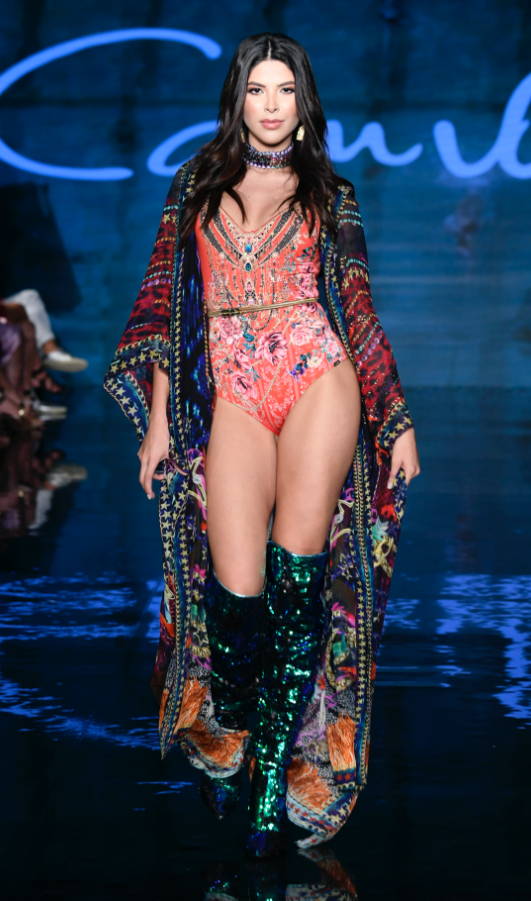 Too much? Is that the right word? Maybe this collection is too much, but that's what makes it so eye-catching, so hard to look away from. Take this look: Coming Down From Cosmos, for instance. Is this swim? Is it something you can wear to dinner at a low-key resort? Probably not. But it's fresh, vintage, hypnotic, psychedelic, mesmerizing.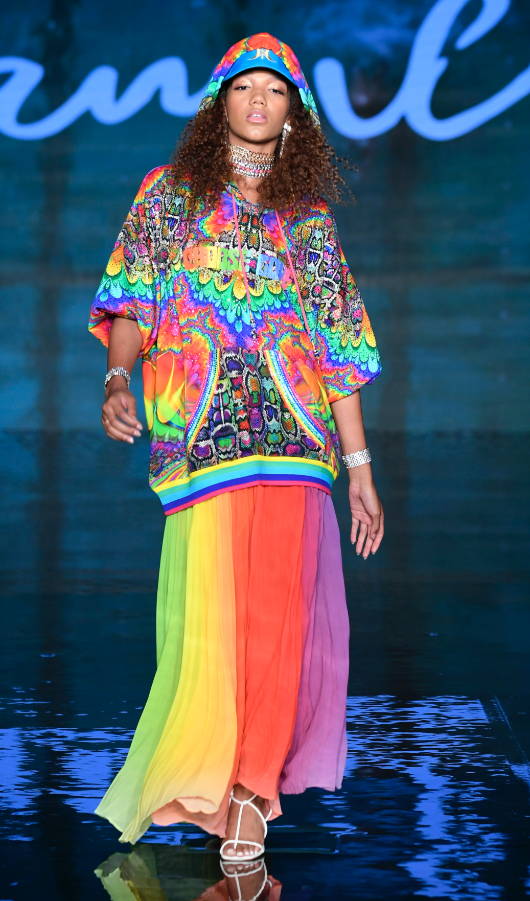 While most brands opt for the sexiest, most show stopping, eye bulging micro bikinis to show at Miami Swim, Camilla went for movement above all. The show featured looks that ranged from sexy cut out one pieces to bikini tops paired with long, flowing skirts and cover ups.
Trends
The collection also featured plenty of your typical Miami pops of cheetah, leopard, zebra—really any wild animal that might remind you of that one over dressed aunt at every family function. I was particularly taken by Gothic Goddess, a printed, low cut one piece paired with an animal print head scarf, flowing effortlessly out of an understated baseball cap.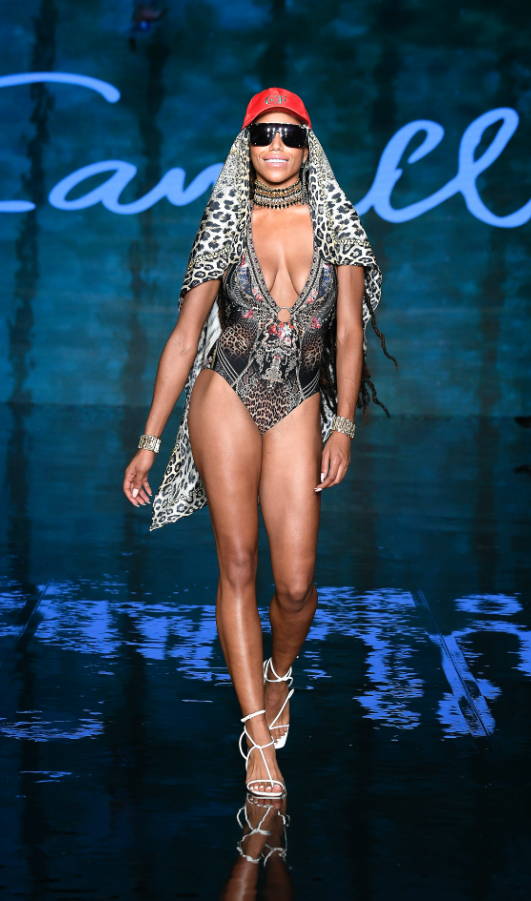 While Camilla went for a mix of the decades, the brand also went for a blend of embellishments at prints that almost become so muddled that you can't really make each one out, and you notice something new every time.
About the Designer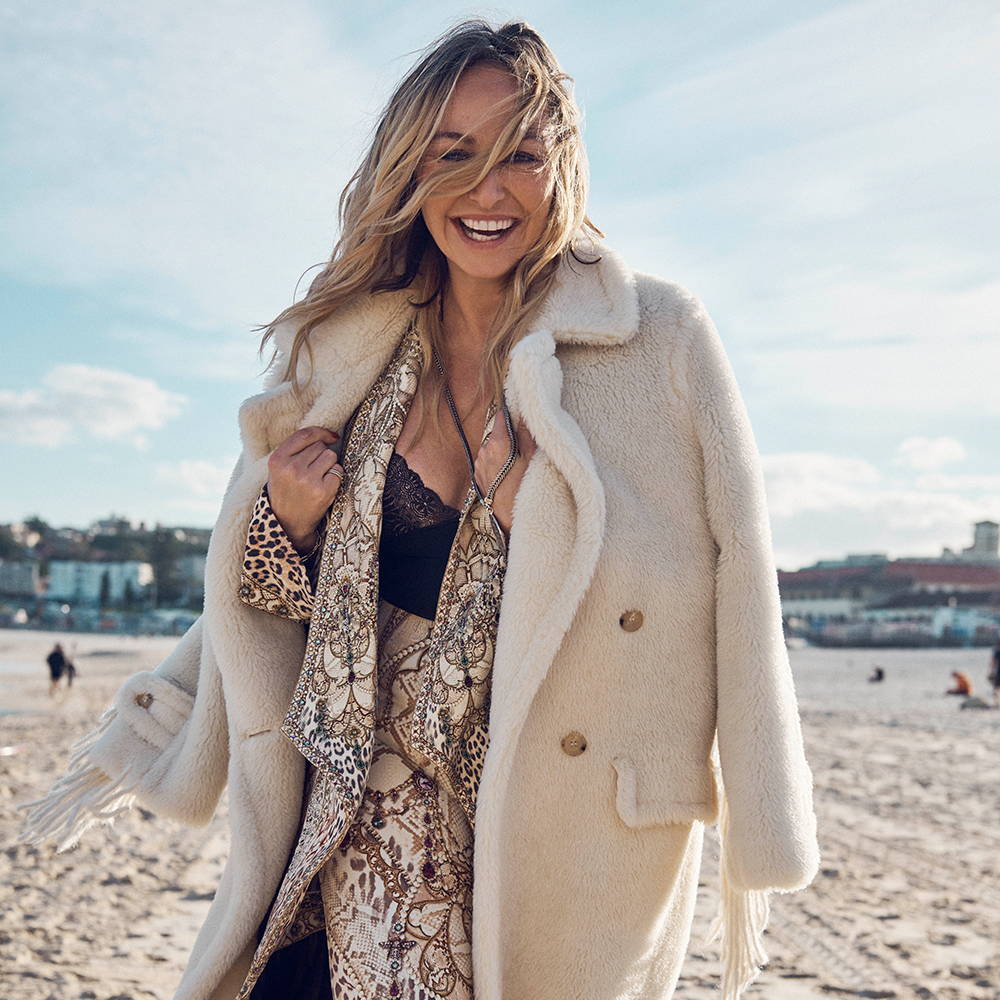 At the Australian brand's head is Camilla Franks. Franks travels far and wide to discover what her next aesthetic will be, inspired by cultures around the world. She says she, "immerses herself in worlds of the unknown, to create pieces that are treasured by collectors."
If unique treasures are what Franks has set out to create, she has unutterably succeeded.
You can find more of Camilla's Miami Swim over on their website. Cover photo by Arun Nevader.