NYC restaurants and bars have been ordered to operate as takeout and delivery businesses only in the wake of the Coronavirus' spread.  As we navigate the new normal together, below is a list of local businesses that you can still support. To make your social distancing more comfortable, the following NYC restaurants are pivoting to delivery and takeout with delicious meals you can enjoy at home.  
Brooklyn Chop House serves up dim sum and chops giving diners everything from homemade dumplings and noodles, to 30 – 35 day dry-aged Prime Steaks and Double Thick Cut Chops. Their array of dumplings range from Pastrami, Bacon Cheeseburger and Philly Cheesesteak, to French Onion Soup, Impossible and Gyro. Indulge in their delicious dishes by ordering delivery here, or support them by purchasing a gift card here: https://www.giftly.com/gift-card/brooklyn-chop-house-new-york-3
Beyond Sushi is offering a new family-friendly plant based and kosher catering menu throughout Brooklyn, Queens and Manhattan with no delivery fees, which can be ordered by emailing catering@beyondsushinyc.com or calling 718-606-2179.  The new meal offerings created by Chef Guy Vaknin can be eaten right away and many of the offerings can be freezer kept.  Their Stay at Home menu includes entrees like Kefta Kebabs, Stuffed Artichoke, Tofu Vegetable Fried Rice and the option to build your own burger. Sides include "Meatballs", Tricolor Quinoa Salad and a choice of dips including hummus, guacamole, or fava bean with pita or chips. Pastas include Tomato Reginetti Bolognese, and Smoked Kale Ravioli. Top it off with a dessert choice of chocolate chip cookies or coconut based ice cream.  Order delivery or an online gift card from the health-conscious, environmentally-friendly, eatery here: https://beyondsushi.com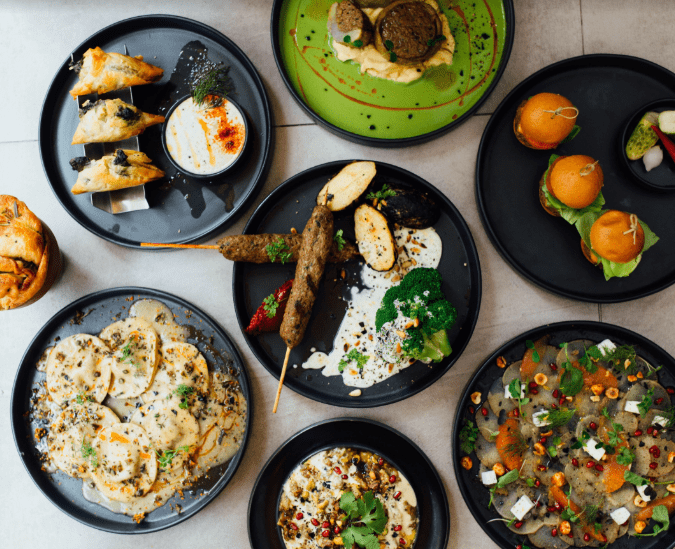 Fornino offers deliveries of Neapolitan, Italian and original pizza varieties straight out of a wood burning over at their Greenpoint location. The science behind Fornino's dough allows for each pizza to come out perfectly every single time, no matter the day, weather or amount of toppings. Dishes available for delivery include the Margherita Classica with tomato, mozzarella, basil, olive oil and parmesan, the Monzese Pizza with fennel sausage, tomato, Mozzarella, parmesan and oregano, the Prosciutto Calzone with prosciutto, ricotta, tomato, mozzarella and parmesan, the Kale Salad with beets, apple, pistachio and Pecorino dressing, and Wood Roasted Brussel Sprouts with sultanas and walnuts. Order delivery by visiting: www.fornino.com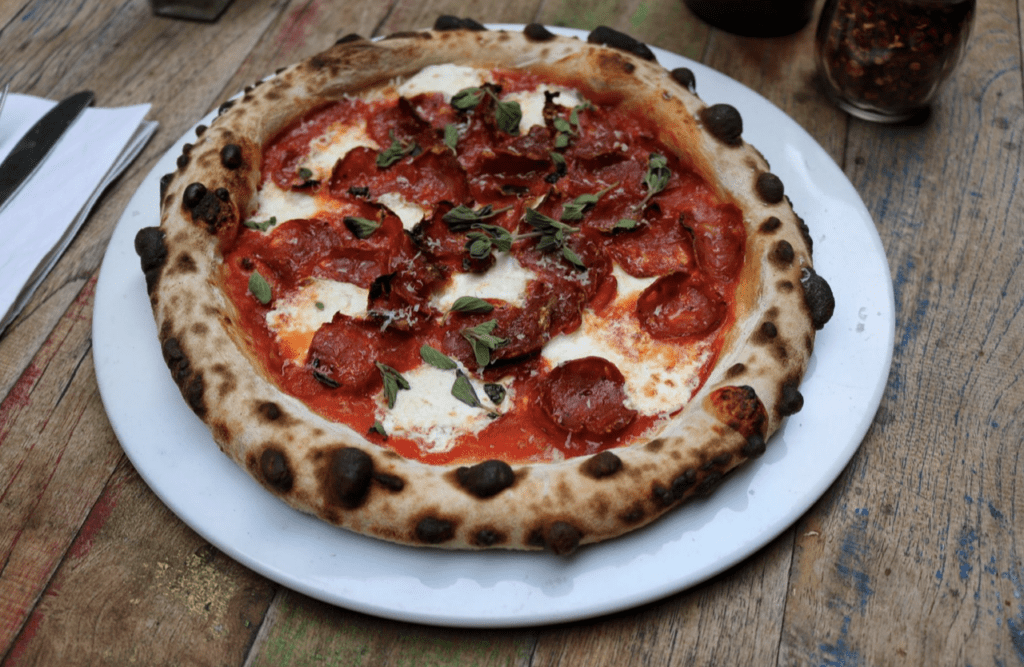 Hole in the Wall has locations in FiDi location and Murray Hill. Its downtown location is known for breakfast and brunch choices like Avocado Toast and Pulled Pork Benedicts. Other dishes available for delivery include Power Bowls, Burgers and Penne alla Vodka. Order delivery beginning today at Hole in the Wall Murray HIll and Hole in the Wall FiDi starting on Wednesday March 18th by visiting, https://www.holeinthewallnyc.com/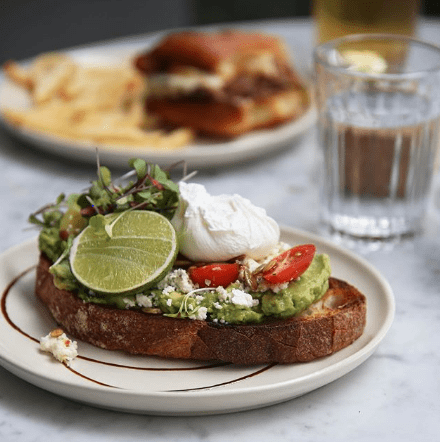 Ghost Burger NYC Restaurants is delivering fun and flavorful burgers when you need one the most. Ghost Burger keeps things simple with three signature classics: beef, chicken and a veggie. Their Fat Boy 2.0 features a dry age chuck rib patty, Miso onions, mustard special sauce and American cheese on a milk bun. The Stinger's got Nashville style crumbed chicken, iceberg, deli pickles, American cheese and Kewpie Mayo on a milk bun. Their Power Plant burger is totally vegan and totally good – it's a Beyond Burger patty, with greens, caramelized carrots, pickles, roast tomatoes and special sauce on a sprout bun. There's also wings, truffle fries, and sides to choose from. You can even swap out any bun for lettuce, if that's what you're into. order by visiting, www.ghostburgerny.com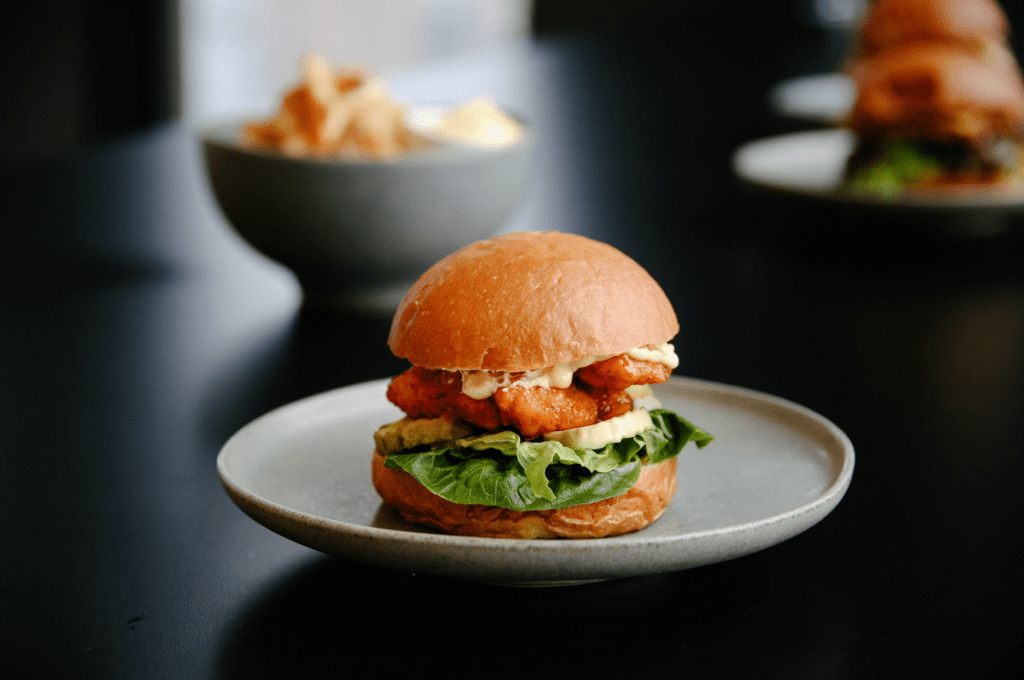 Bell Book & Candle in the West Village is offering up beer, wine and food for both pick up and delivery from 12pm – 8pm. Menu items include the Chipotle BBQ Beef Quesadilla with Pepper Jack cheese, corn tortillas and guacamole, Hawaiian Yellowfin Tuna Nachos with tempura kale, guacamole, sesame and spicy mayo, Rock Shrimp Fettuccine with Ramps, chanterelle mushrooms, garlic, olive oil, Parmesan and slow-poached organic egg, the Half Roasted Chicken with mushroom, spring onion, baby carrots, roasted garlic and chicken gravy, and the Irish American Onion Soup withknockanore smoked Irish cheddar. You can place an order via Grub Hub or by calling 212-414-2355.