C-CAP hosted a star studded 30th anniversary benefit at Pier Sixty – Chelsea Piers, offering a tasting of the finest signature dishes by NYC's hottest chefs along with world-class wines by Heitz Cellar, cocktails and specialty Vodka drinks by Tito's top mixologists.  Our diet here at POP Style TV starts next week. 
It was truly a once-in-a-lifetime opportunity for guests to be able to indulge in bites by over 40 renowned restaurants. Like any good journalist, I made sure to try each one. What made the evening even more special was that the chefs were assisted by the talented C-CAP students and alumni.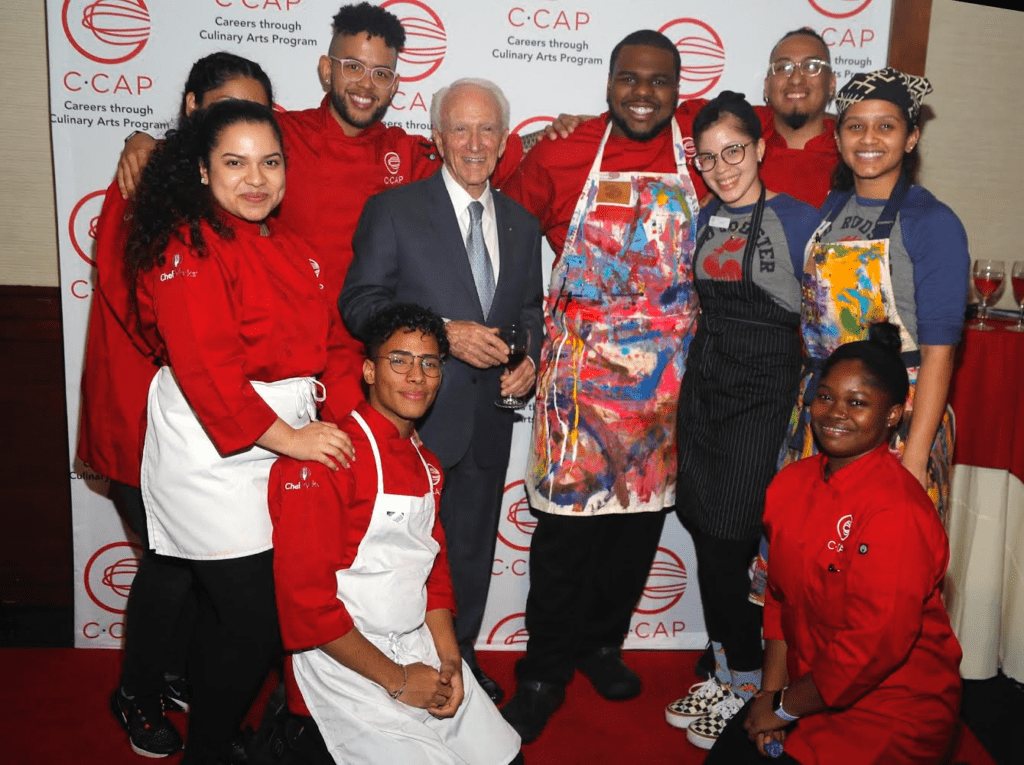 It doesn't get more significant than to see students and alumni giving back to the organization that has provided them with a foundation to better themselves and turn passion into a career. Just from my conversations with a few of them, it's clear the importance of supporting C-CAP's work, as they empower future generations with opportunity.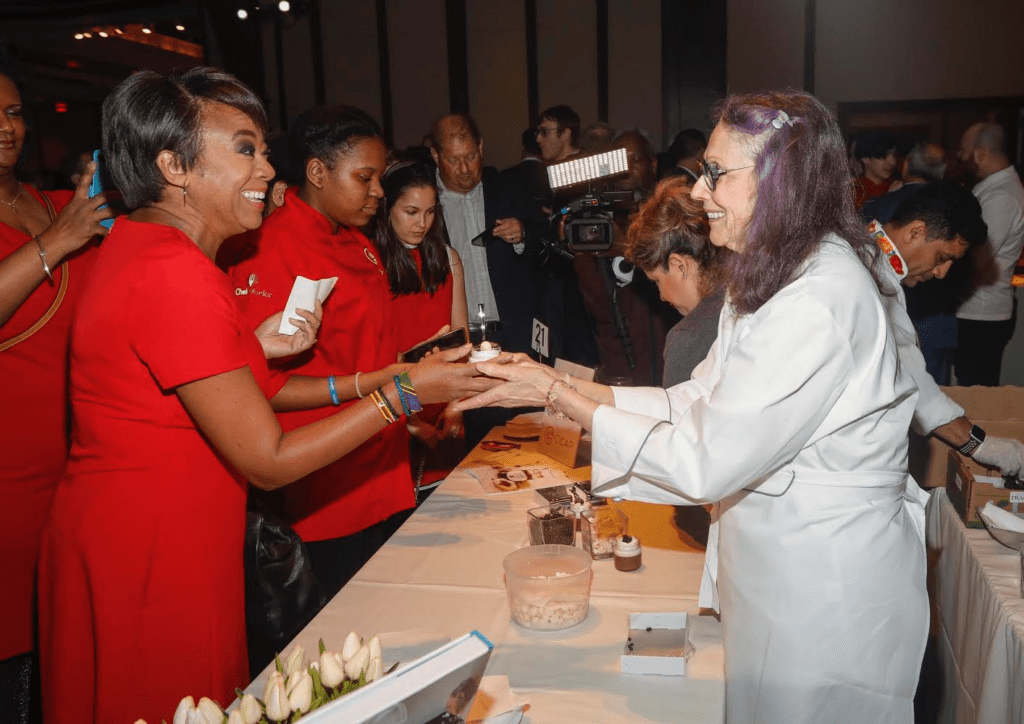 "It is such an honor to work with the C-CAP students and Richard throughout the years. It was a special night seeing all the guests, students, alums and celebrities who came out to join us in our celebration. I'm beyond grateful for this recognition and  I look forward to many more years of supporting the C-CAP students and alum," said Sarabeth Levine, World-renowned Baker/Author/Chef.
"This was the best C-CAP tasting benefit in 30 years that broke all records raising over 1.2 million. We had over a thousand guests and great food by 35 of the top restaurants in New York City. The room was filled with amazing energy and was buzzing all night. Best of all, the night celebrated a wonderful cause helping underserved high-school students gain careers in the food service industry, said Tim Zagat, founder Zagat.
Food provides comfort and unites, and we got to experience that firsthand with a crowd as diverse as the cuisine served.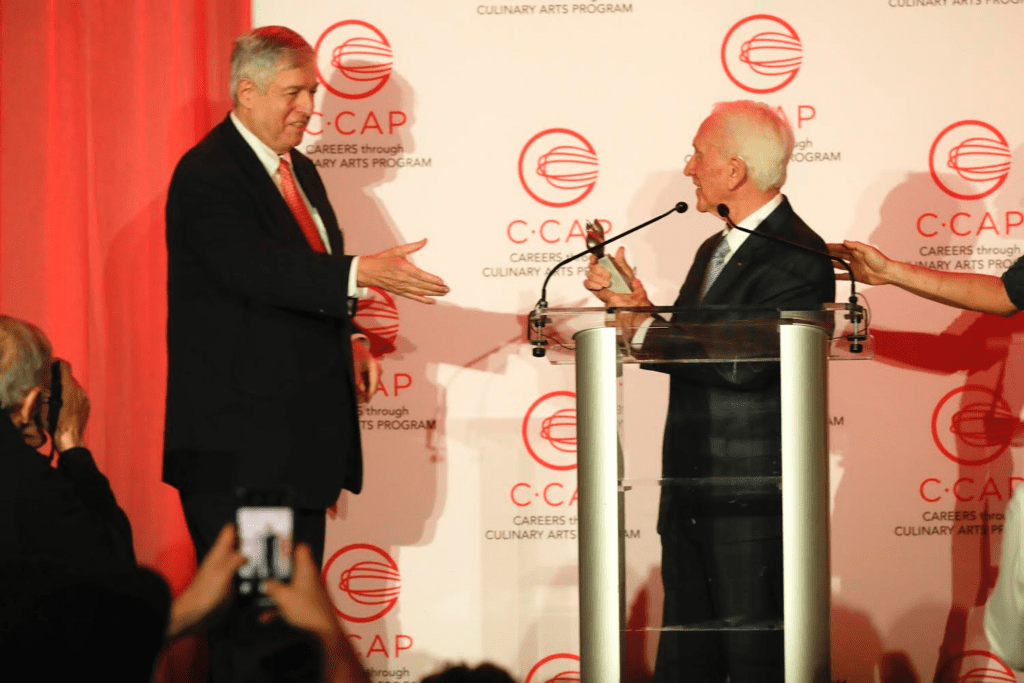 In addition to the grand tasting, the evening was emceed by Janice Huff, (NBC Chief Meteorologist), sharing the mic with Tim Zagat (Co-Founder Zagat), Marcus Samuelsson (C-CAP Board Chair/Chef/Restaurateur/TV Personality) and Carlton McCoy (President & CEO Heitz Cellar). They reflected on significant work and success stories of C-CAP and the honorees.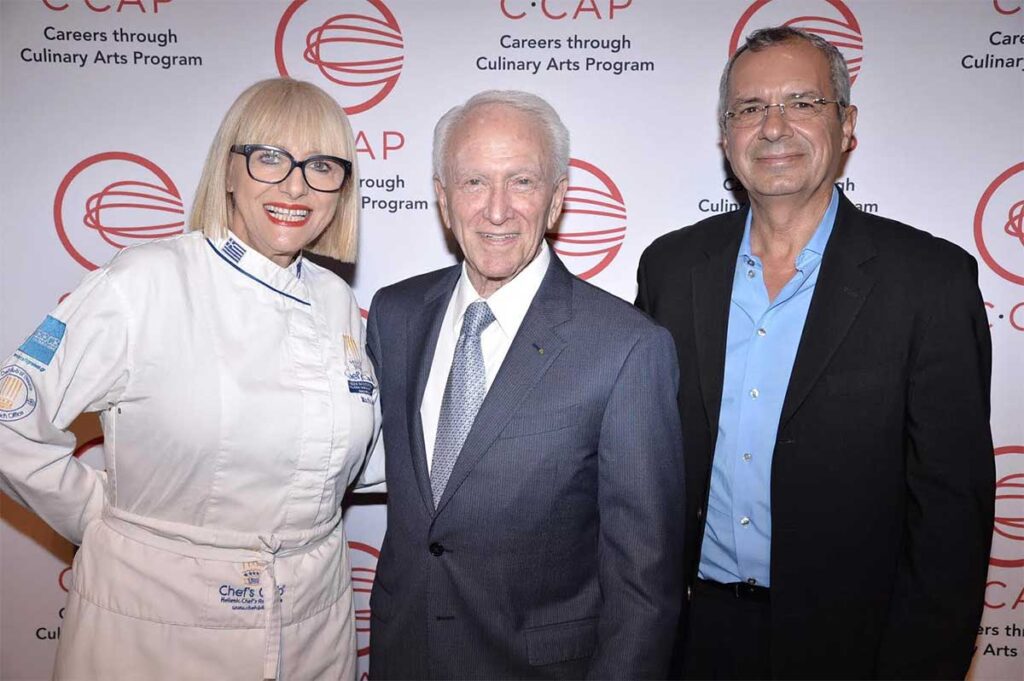 Participating restaurants and chefs included: Abigail Kirsch (Matthew Tiscornia), Almond (Jason Weiner, Alex Nieto), Aretsky's Patroon (Ken Aretsky, Aaron Fitterman),Bâtard Tribeca (Markus Glocker), Ben & Jack'sSteakhouse (Admir Alibasic), Bouley at Home (David Bouley), Café Boulud (Jerrod Zifchak), Casa Nomad (Yvan Lemoine), Cosme (Evelyn Velazquez, Isabel Coss), Cuisine Solutions (Bruno Bertin), Estiatorio Milos (Costas Spiliadis), Four Seasons Hotel (John Johnson), Gramercy Tavern(Miroslav Uskokovic), Hudson Yards Grill (Michael Lomonaco, Wayne Harley Brachman, Daniel Rutledge), Indian Accent (Manish Mehrotra), JAMS (Jonathan Waxman), Le Bernardin (Eric Ripert, Thomas Raquel), Locanda Verde (Deborah Racicot) (Loi Estiatorio (Maria Loi), The Loyal (John Fraser), Michael's (Michael McCarty, Kyung Up Lim), Nobu 57 (Matt Hoyle), Park Avenue Winter (Zene Flinn), Perrine at the Pierre (Ashfer Biju), Portale (Alfred Portale), Porter House New York (Michael Lomonaco, Wayne Harley Brachman, Daniel Rutledge), Quality Eats (Craig Koketsu), Decoy/ Red Farm (Eddie Schoenfeld, Joe Ng), Red Rooster (Marcus Samuelsson), Sarabeth's (Sarabeth Levine), ShakeShack, Storico (James Miller), TabeTomo (Tomotsugu Kubo), Untitled (Evan Tessler) and Vaucluse (Michael White, Jared Gadbaw).
About C-CAP
C-CAP(Careers Through Culinary Arts Program) isa national nonprofit co-chaired by chef, author and restaurateur Marcus Samuelsson, and founded by culinary educator Richard Grausman, provides underserved youth with educational and career opportunities through the culinary arts. It is a curriculum enrichment program linking public high school culinary teachers and their students to the foodservice industry. C-CAP's various programs work together to help prepare students for college and careers in the restaurant and hospitality industry. https://ccapinc.org #CCAPinc #CCAPBenefit #CCAP30