Last Thursday, Paramount Plus released a brand new iCarly reboot. With four episodes and more on the way, it's a nostalgic blend of past and present, childhood and adulthood. Carly says it best in the show itself: "This is still iCarly, but it's grown up now." But that may just be their downfall.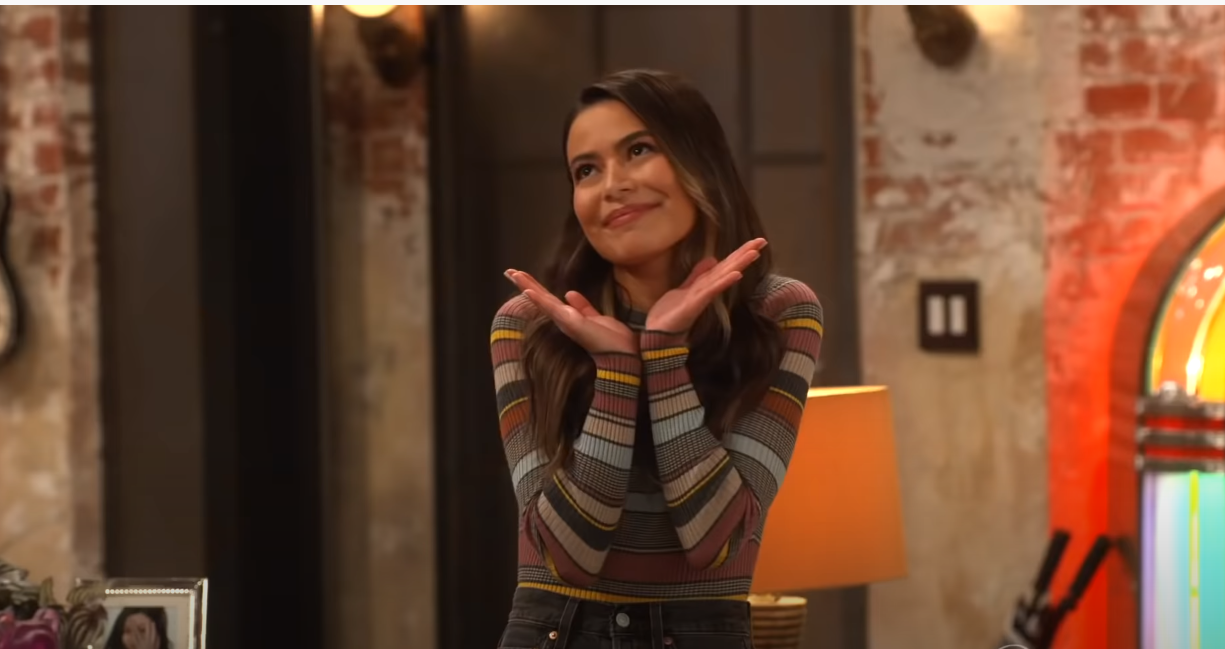 It starts off with a couple of changes. There's new characters, missing cast members, and a new show format, and the first episode spends a lot of time trying to explain it all.
Carly, it seems, never really found anything more fulfilling than iCarly. She went to college, got a job, got a boyfriend, but it just didn't feel right. Freddie failed a couple of tech startups and two marriages. Spencer got rich.
The most obvious difference, though, is that Sam is missing.
Sometime during the nine years that have passed, Sam ran off with a biker gang. Instead, there's Harper, a new character. She's a much different character, but her role as Sam's replacement is clear; Carly even calls her her BFSS (Best Friend Since Sam) in episode four.
Harper is the embodiment of a millennial. Or at least, what the new iCarly writers think a millennial would be like. She's a barista who wants to be a fashion designer. In the first episode, her main personality trait is that she's hot and into everyone.
Another new character, Millicent, also joins the cast. She's the token Gen Z kid: an influencer wannabe who thinks all the grown-ups are lame. Oh, and she's also Freddie's adopted daughter.
All those changes are a bit abrupt, and the pilot's acting and dialogue seem unnatural because of it. They rely on nostalgia, bringing back old bits and old characters, but make it "grown up" by drinking wine and swearing. The old iCarly was great, there's no denying it, but being the same show a decade later isn't possible. 
Once the reboot figures that out, I think it could be just as good, if not better.
Cover photo courtesy Teen Vogue