As Lady Gaga perfectly uttered at this year's VMAs, wearing a face mask is a sign of respect. It's a simple way to show courtesy for the people around you while effectively preventing the spread of the COVID-19. Most can agree that there are few excuses for not wearing a mask in public. But for those who are prone to breakouts and congested skin, there may be some reasons for concern as they tend to trap moisture and oil on to the face. This is especially true for those who are spending long hours at work or school while wearing masks.
To help your skin clear and healthy, POP Style TV's beauty experts put together some of our most helpful tips.
Gentle Cleansing Routine
It should come as no surprise that a consistent cleaning routine remains a key factor in keeping your skin healthy. Be sure to wash your face before and after each work or school day with a gentle facial cleanser. One great option is Pacifica's Coconut Milk Cream to Foam Face Wash which is great for sensitive skin.
When picking the right cleanser, it is important to avoid harsh soaps and astringents as overly dry skin can lead to excess oil and sebum production. By using a gentle cleanser, you allow your skin to produce the just right amount of oil and sebum to keep your skin naturally protected.
Comedogenic vs. Non-Comedogenic Oils
While wearing a face mask, having the right facial oil becomes even more important as the trapped moisture may lead to greater chances of clogged pores. To choose the best oil for your skin, there are two terms to keep in mind, comedogenic and non-comedogenic.
Comedogenic oils are those that tend to clog pores. Non-comedogenic oils are those that do not clog the pores and allow your skin to breathe properly.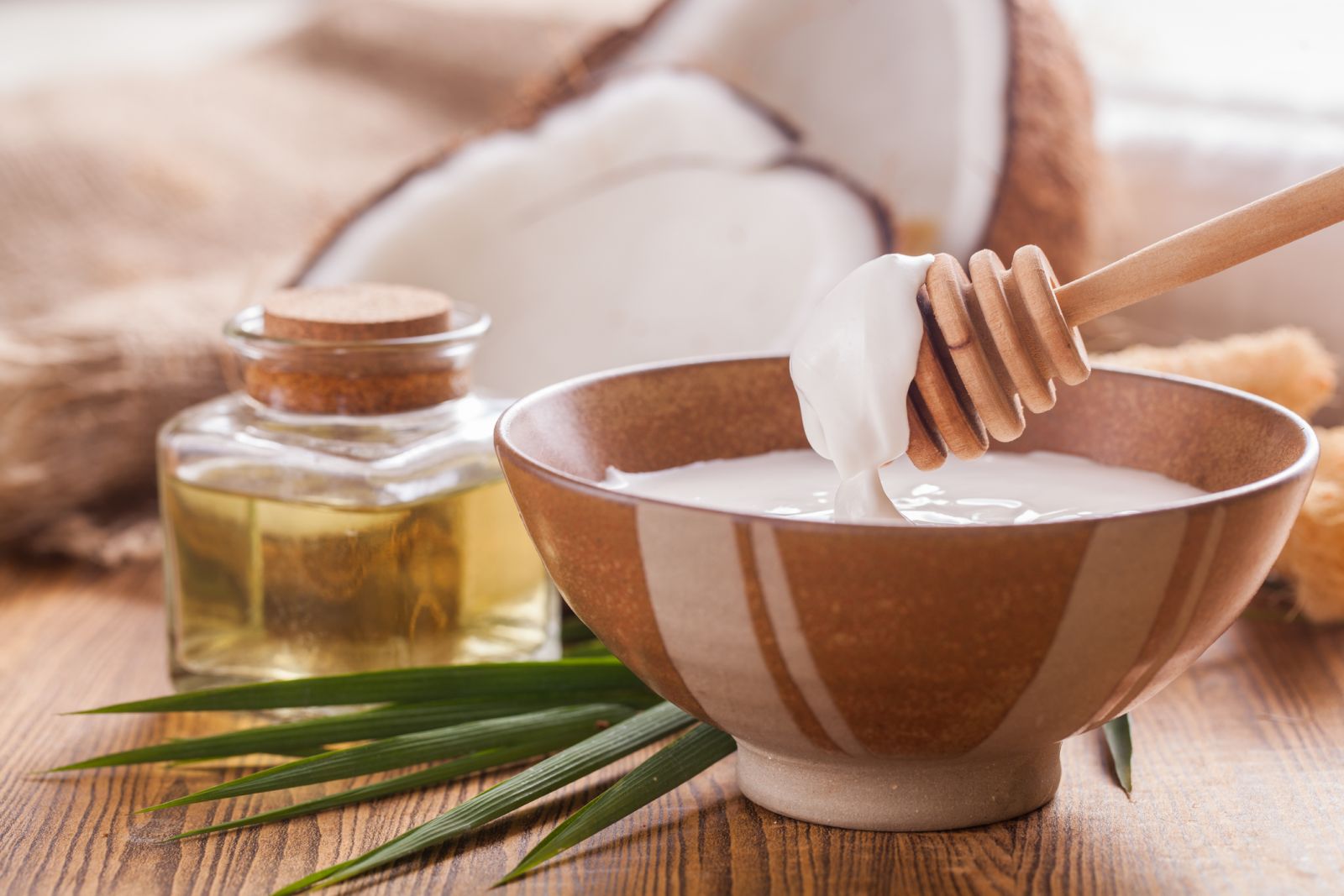 Some comedogenic oils include coconut, linseed, and flaxseed. Some non-comedogenic oils include jojoba, sweet almond, and pomegranate seed.
By using non-comedogenic oils, you are allowing your skin as much opportunities to breath as possible.
Avoid Heavy Makeup
Just as comedogenic facial oils will increase the chance of breakouts, heavy foundations and other makeup products may also leave your skin vulnerable to acne.
As the face mask is already cover most of the face, a light BB cream or tinted moisturizer should suffice for a day at work or school. If you are in need of a little more coverage, only use concealer in the places that really need it.
For the lips, try paring a vibrant lip tint with a lightweight lip balm. Even with no one looking, it will give you a secret boost of confidence without the feeling of a heavy lipstick.
Healthy Body, Healthy Skin
Making an effort to eat healthier and exercise will naturally bring the reward of bright, smooth, and protected skin! By building from the foundation of a healthy lifestyle, you are giving your skin the best opportunity to fight breakouts and oily skin.
Another great way to help the skin is by drinking green tea! One article from Healthline shows its nutrients help to control the lipids and sebum productions of the body. It is not only great for those who suffer from acne but it also helps with anti-aging.
As oily skin is often a sign of dehydration, being sure to drink enough water throughout the day is a key step in maintaining healthy skin. Hydrating foods, like cucumber, also have the essential nutrients to keep the skin elastic and firm.
Clear Skin Boosts Confidence
As the COVID-19 pandemic continues, it is important to take extra steps in maintaining one's mental health. By pampering yourself with a proper skincare routine each day, you can feel more confident through your appearance.