You want to leave a good impression at your party? We share another great cocktail with you served by EO's Ulysses Vidal. The Bourbon Flip will literally make you flip out by its deliciousness. Great for cocktail hour, after dinner or just by a fireplace this glass of joy will give a nice boost to your evening!
3 Oz. of bourbon
1 Oz of simple syrup
1 egg
add three ice cubes and shake it very aggressively
pour and top with nutmeg !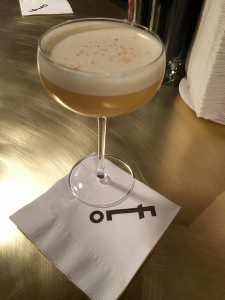 *cover photo borrowed from employees only website