New York's most anticipated gala season social event occurs on Manhattan's Upper East Side- The Frick Collection Autumn Dinner. This magical evening is always a hot ticket in town, often early sold out.  Held at the elegant Frick mansion it is truly opulent experience celebrating one of America's finest museums. Pop Style TV was able to take a sneak peek at the only sit-down dinner held in the museum's monumental picture galleries, among masterpieces dating from the Renaissance through the nineteenth century.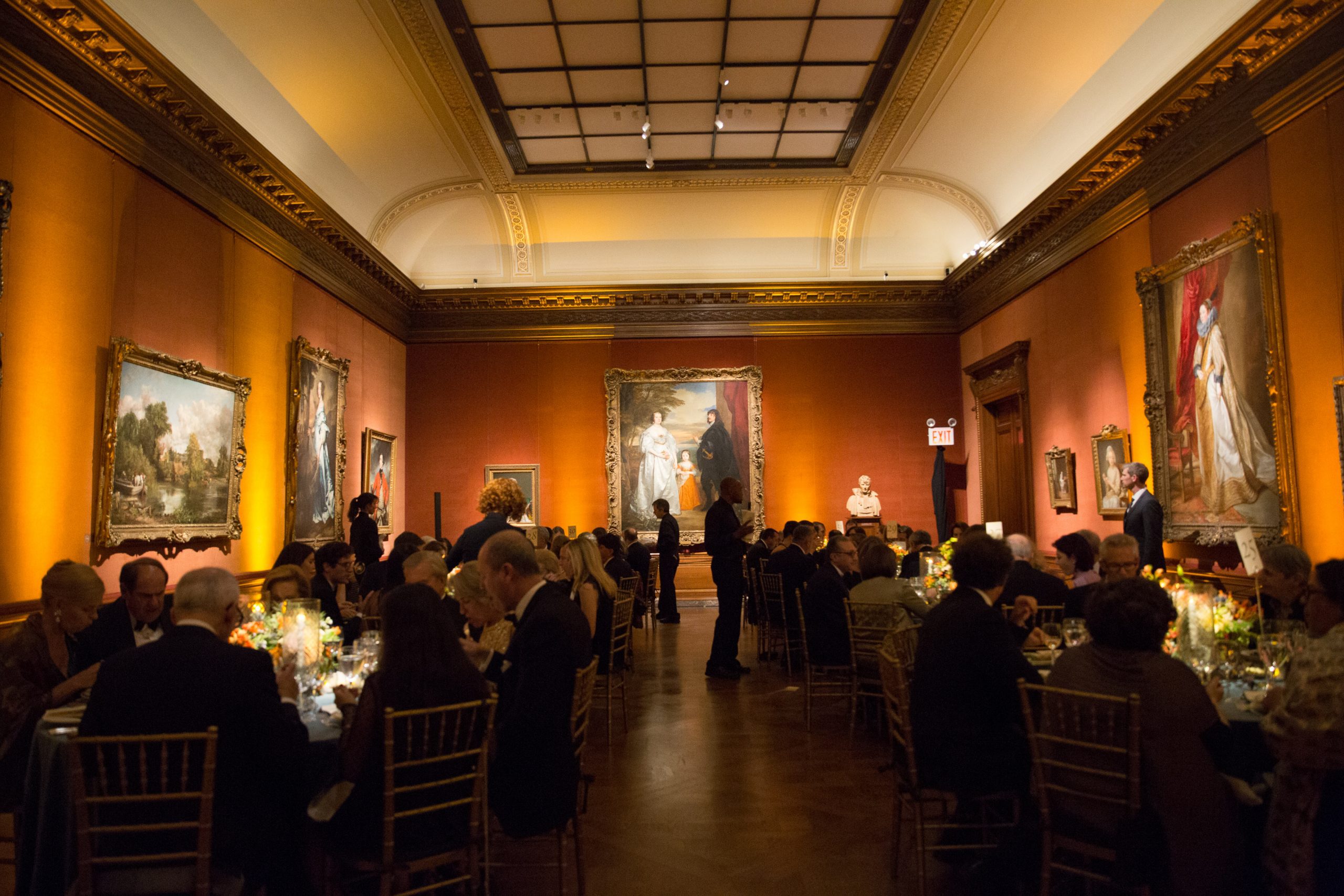 This year's event honored Frick trustee Margot Bogert who became the first individual outside the Frick family to lead the institution as board, partnered with two directors to chart a course for the Frick's next century. She made inestimable contributions through her enthusiasm and leadership and is now retired as board chairman after 12 years of service. Bogert will continue to play a vital leadership role on the board as head of several key committees.
The evening kicked off with the cocktail hour in the 1935 neoclassical Garden Court. We were also invited to explore the former Gilded Age residence of Henry Clay Frick that still houses his remarkable art collection. A truly unique experience- an evening in domestic settings reminiscent of European noble houses surrounded by masterpieces by artists such as Bellini, Fragonard, Gainsborough, Goya, Holbein, Ingres, Rembrandt, Turner, Velázquez, and Vermeer.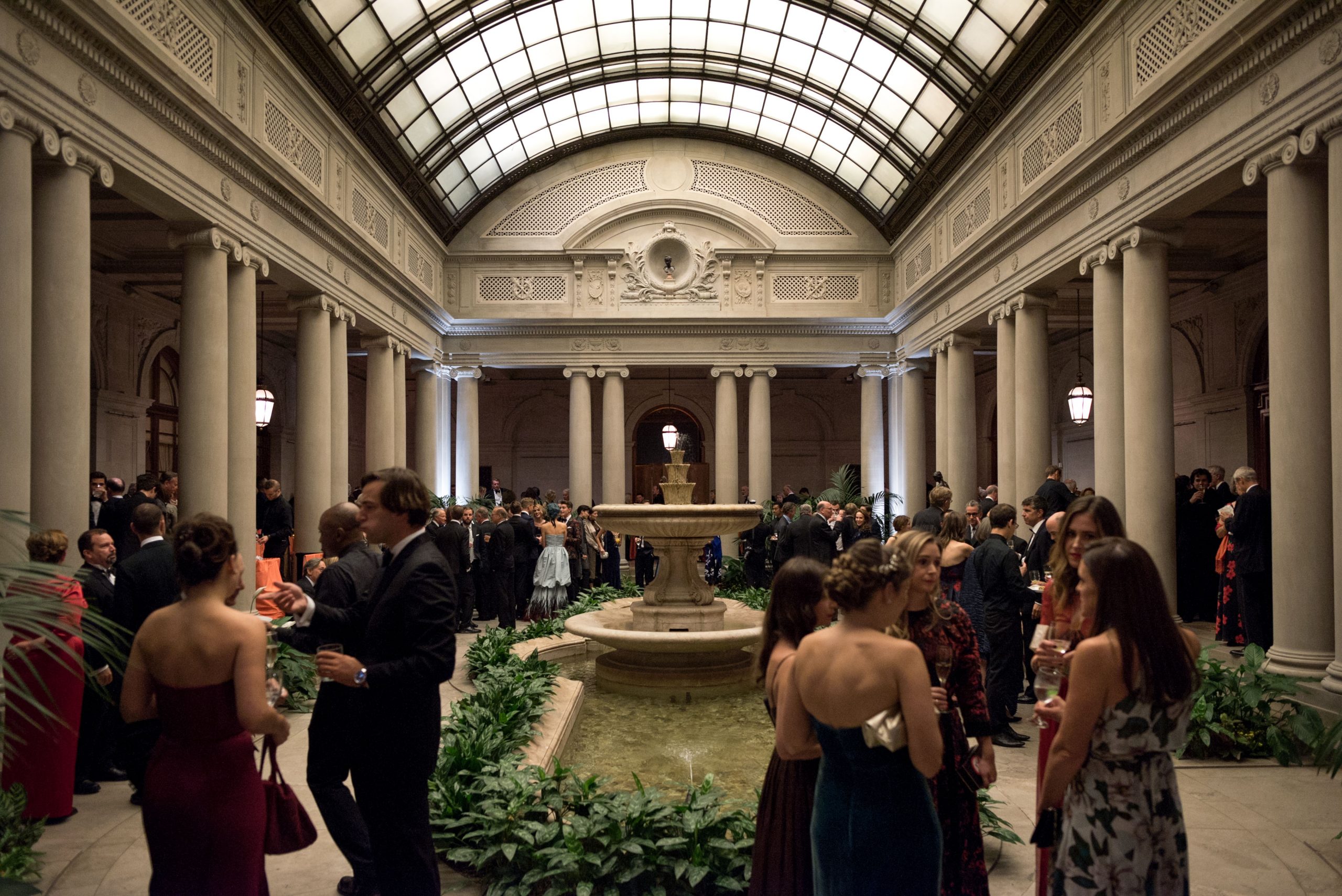 A little after 8:00 p.m. a formal sit-down dinner started in dramatically lit galleries of The Frick. Ron Wendt Design created decor inspired by blue ruff adorning the Genoese Noblewoman, ca. 1625–27, by Anthony van Dyck, in The Frick Collection. Banquet tables were placed along the mansion's signature West Gallery, where guests dined among works by Vermeer and Rembrandt. The more intimate Oval Room had round tables surrounded by full-length portraits by Whistler and guests in the East Gallery dined among paintings by David, Goya and Van Dyck.
After the main course Frick Chairman Betty Eveillard, Frick Director Ian Wardropper, as well as Helen Clay Chase, Sid R. Knafel, and Henry Johnson addressed all the guests. Mr. Wardropper presented honoree Margot Bogert with a commemorative silver tray donated by Tiffany & Co.
Proceeds from the event will help support the full range of programs of The Frick Collection, including educational and curatorial initiatives, and the Frick Art Reference Library. Each year the dinner raises more than $1,000,000.
Our favorite looks: