Loulou, which recently opened in Chelsea (176 8th Avenue), now delivers their expertly curated cocktails directly to your door. Drinks include the Loulou's Maid for $14 with Bombay Sapphire, Lime, Cucumber, Mint, Danny's Boy for $14 with Vida Mezcal, Cazadores Tequila, Muddled cucumber, Jalapeño, Agave. A Dirty, Vodka or Gin Martini for $12 and the Mexican Stiletto for $14 with Codigo 1530 Rosa Tequila, GrapeFruit, Agave, Peychaud's Bitters – It is also available in a large format of 25.3 oz, which serves approximately 5 drinks. Order delivery by visiting Caviar, Seamless, Postmates, and GrubHub.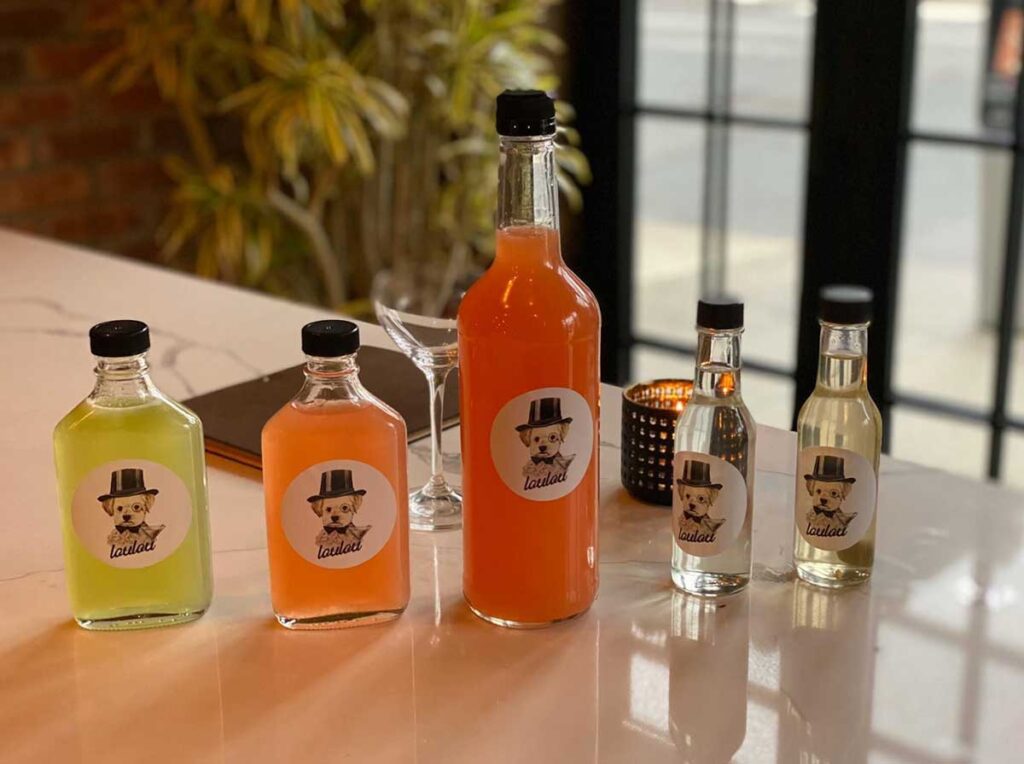 Brooklyn Chop House NYC Restaurants in the Financial District, which offers everything from dumplings to steaks is also offering beer, wine, Lychee Martinis, Spicy Mango Margaritas and Mules to alleviate some of your social distancing woes.  From 12pm – 5pm select Happy Hour Cocktails are $10 since we're operating with airplane drinking rules, start whenever you want.  Additionally if you order a feast over $250, you'll qualify for a free bottle of Absolut. Orders can be made via Postmates or visiting http://www.brooklynchophouse.com/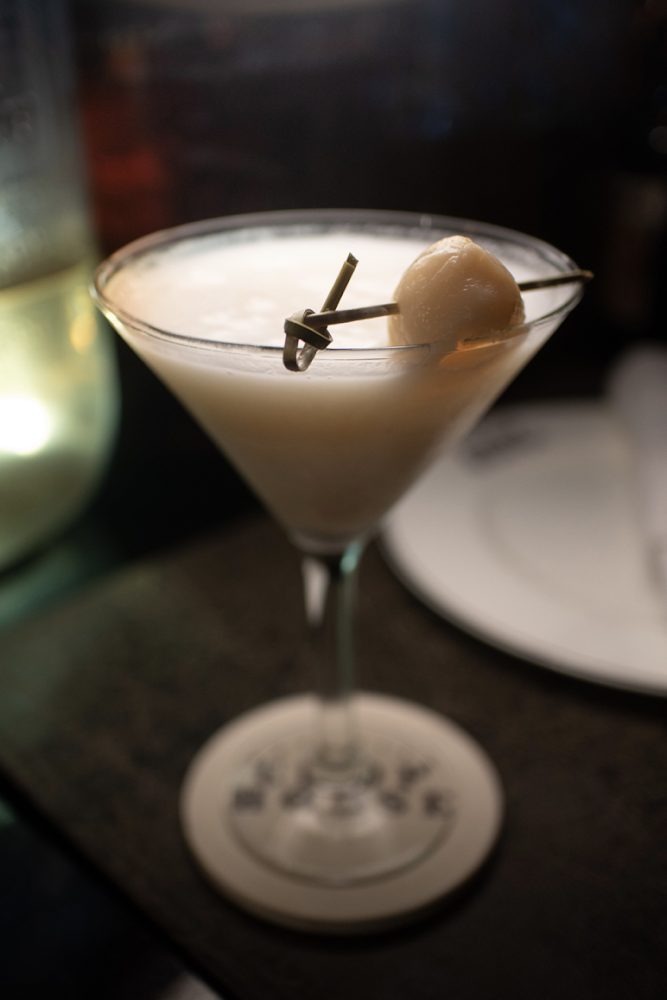 Clinton Hall NYC Restaurants now offers delivery and pickup from their 16 W. 36th St. and 90 Washington St. locations from 1pm – 9pm daily. For the happy hour we all need now there's CH Gigawatt IPA, Blue Moon, Rockaway ESB Ale, Coney Island Mermaid Pilsner, Montauk Summer and even White Claw in addition to $19.99 bottles wines such as Santa Marina Prosecco, Justin Sauvignon Blanc, Rosé, Seaglass Chardonnay and Excelsior Cabernet. Growlers of their Supercraft beer of the day are also available. Purchase spirits by the bottle as well including Tito's, Jack Daniels, Bombay Sapphire, Hendricks and Patron Silver. What sets their delivery apart is their wide selection of "Bored Games" for purchase including Jenga, Sorry!, Uno, Connect 4, Operation and Cards Against Humanity for a little comedic relief in addition to an ultimate essential, a roll of toilet paper. Delivery is offered through UberEats and Seamless.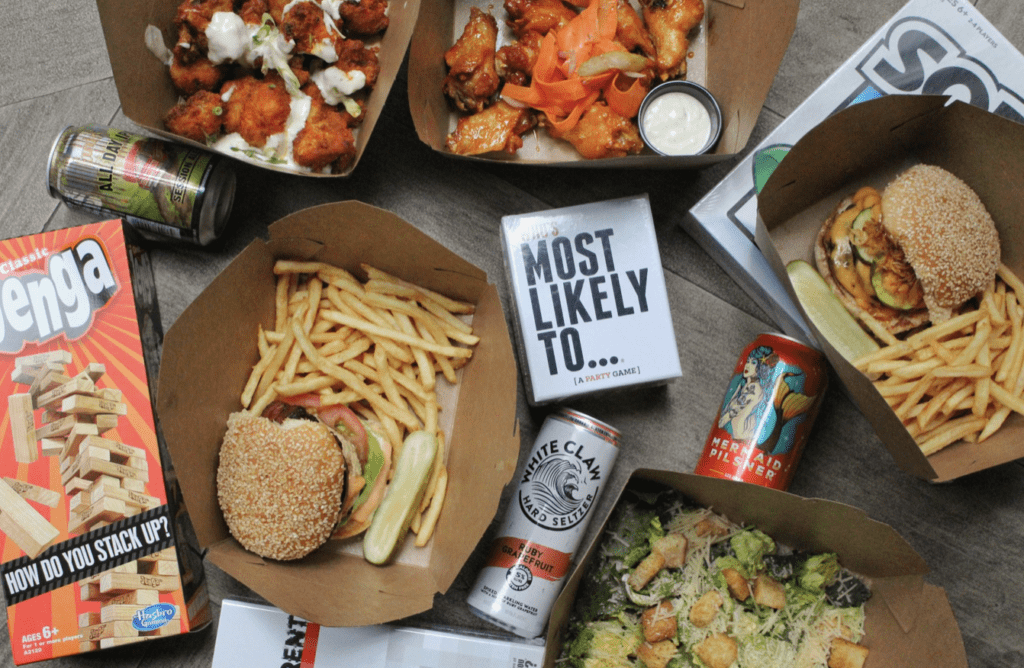 Sushi Lab at The Sanctuary Hotel in Midtown Manhattan is offering up 300ml bottles of sake, beer, and bottles of wine for 40% off. Options include Suigei "Drunken Whale", a Tokubetsu Junmai sake with a ricey nose and a crisp clean finish complemented by a rich flavor at the price of $18 (40% discount from $30), Dassai 39 for $27 (40% discount from $45) and Flor de Campo Noir for $33.60 (40% discount from $56). Head to Seamless, DoorDash, UberEats or Postmates to order.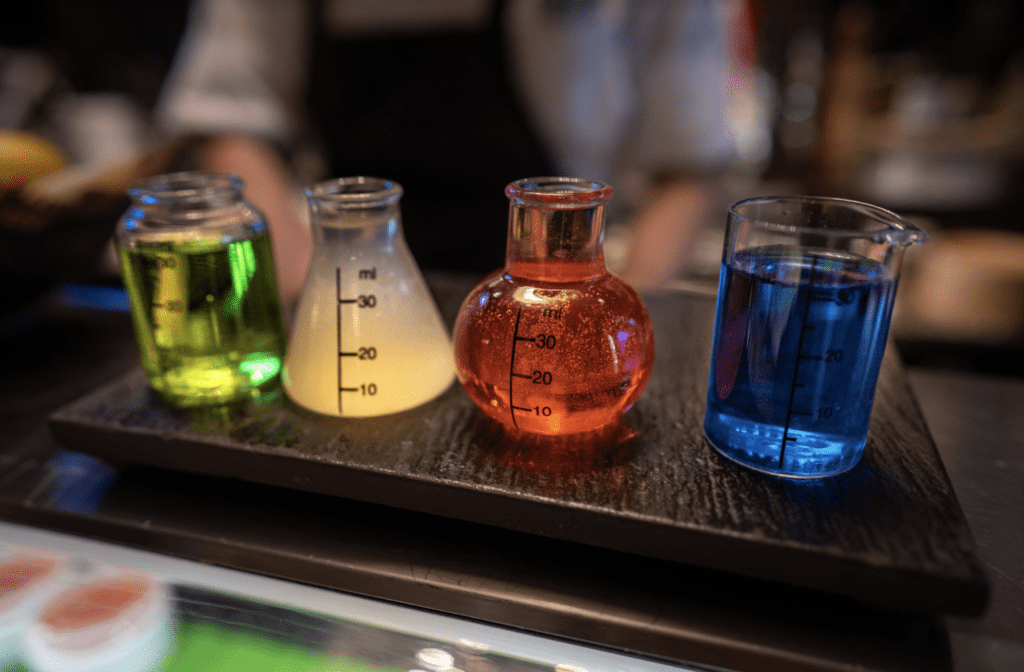 The upscale Greek restaurant Nerai in Midtown East (55 E. 54th Street) has over 95 wines by the bottle ranging in price from $13.99 – $149.99 all without a typical 3x markup, who knew retail price would ever feel so good. Delivery and pick up is available daily Monday – Friday from 12pm – 9pm and Saturday – Sunday from 5pm – 9pm. Order via Seamless or GrubHub or by visiting: https://nerainyc.com