Farah Khan, jewelry designer and gemologist celebrates 25 years in the industry by publishing a coffee table book "A Bejewelled Life". What an amazing celebration it is launching the book across the globe; New York, Mumbai, Hong Kong, London and Milan.
Pop Style TV attended "A Bejewelled Life" launch in New York at the Rizzoli Bookstore. Just as Kyle Roderick said on Forbes.com: "This magic carpet of a book interweaves dreamy photographs of flowers, rivers, oceans and animals, such as elephants swimming in turquoise waters, with reproductions of European and Indian paintings that inspire Khan's creations" we were impressed by the coffee table book itself as well as Farah's aura and sophisticated taste.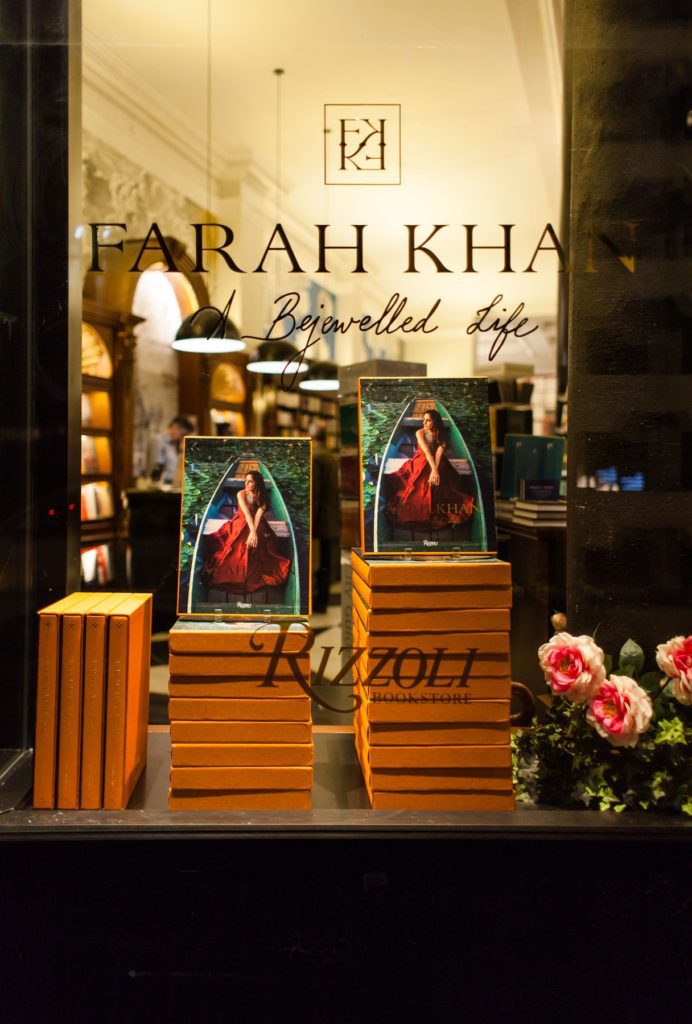 Farah Khan: A Bejewelled Life takes readers into the world of the designer and artist, which is as much star-studded glamour as it is profound poetic musings and whimsical artistic flourishes. The book is introduced in forewords by three powerful women at the top of their games: Princess Diya Kumari of Jaipur, author and columnist Twinkle Khan and industrialist Tanya Godrej Dubash. Driven by an urge to create and collaborate, Farah shares space in the book with artists who inspire her and embody her vision. These provocative muses are paired with the most inventive and breathtaking of couture pieces and prêt offerings from the atelier of Farah Khan Fine Jewellery.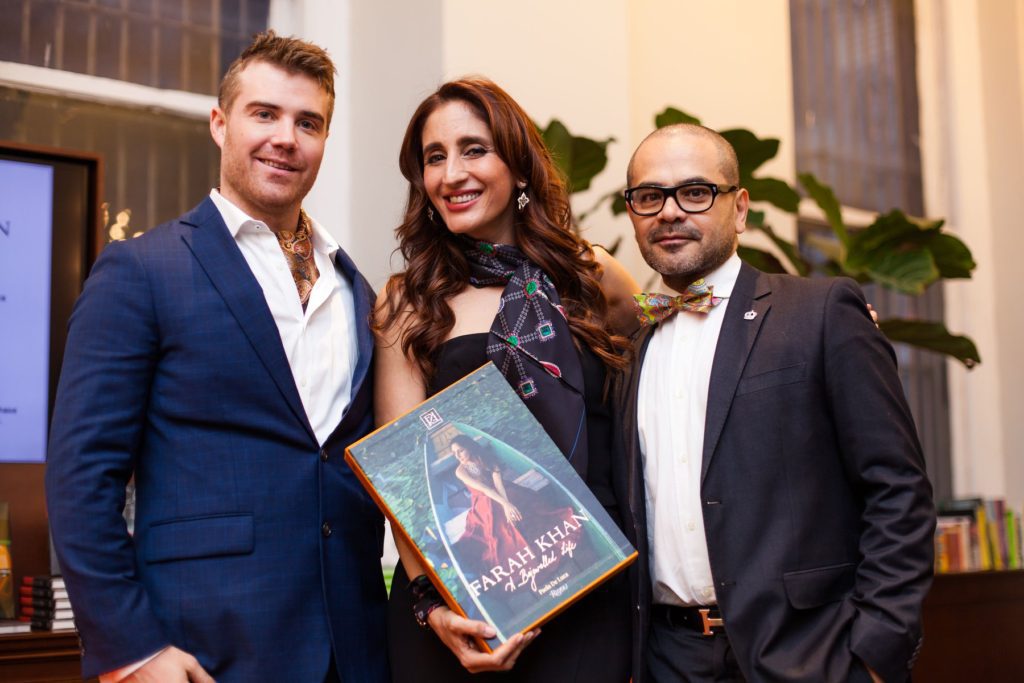 Farah says of her debut book, "Farah Khan: A Bejewelled Life will recreate my creative space. It embodies my five different worlds in an aesthetic vision—from the untamed splendors of the wild to the fluid lines of nature's fractals, from India's storied Mughal-Rajput heritage to the beating heart of its metropolises. I see the book as a feast of inspirations." A Bejewelled Life features works by painters Manjunath Kamath and Chie Yoshii, digital illustrator Daria Petrilli and photographers Tina Dehal, Rahul Datta, Sumer Verma, Arjun Mark, Ganesh Vanare, Sneha Pillai and Anukul Narayan, among many others.

In India, A Bejewelled Life was unveiled in an art event today, at the landmark Mehboob Studios in Mumbai. The heritage venue had specially mounted art installations and exhibitions of the works of young and emerging artists whose talent Farah would like to share with the world.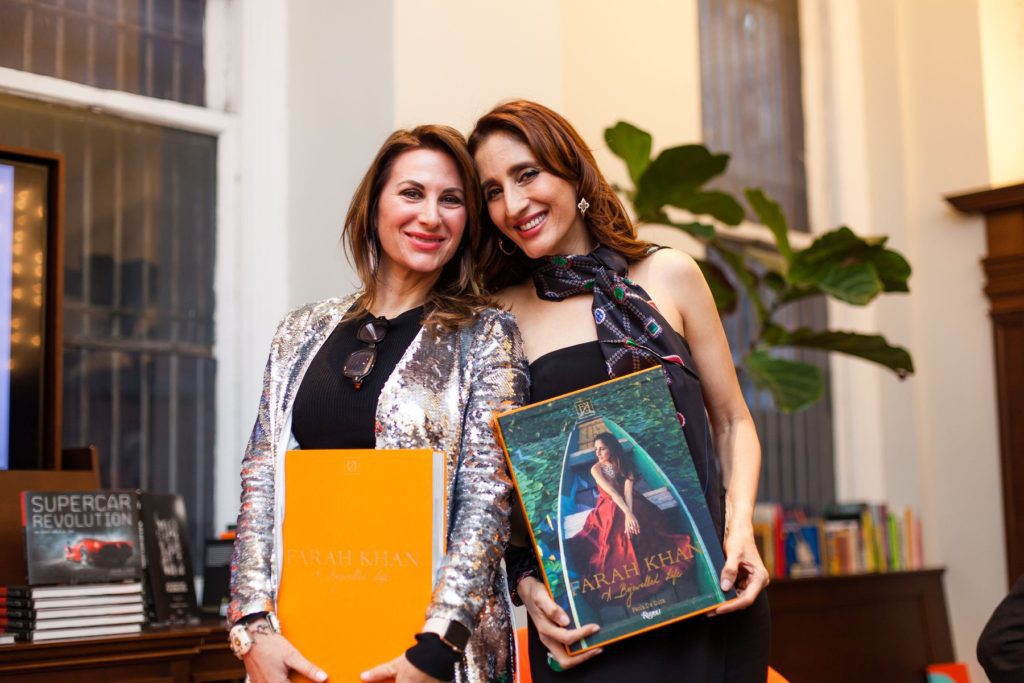 Paola De Luca, a leading Italian creative director and luxury trends forecaster, and curator of A Bejewelled Life says, "India, led by design pioneers such as Farah Khan, is now reclaiming its global stature in luxury jewellery design." Besides avantgarde jewellery, the book will also showcase designs from the Farah Khan World line of luxury fashion accessories and lifestyle products.

With over two decades of experience, Farah Khan is not just a jewellery designer but also a visionary, an artist and a storyteller. Her designs are flamboyant, opulent and have a flair for the unexpected, with forms that are intricate, striking and bold, yet always feminine. Farah Khan Fine Jewellery is renowned for its exacting standards in quality, design detail and elegance, and is recognised across India and the world. From music icon Beyoncé and tennis star Serena Williams to A-list Hollywood and Bollywood celebrities, the biggest names in the business have worn her jewellery on the most photographed international red carpets.
for more information visit: www.farahkhanworld.com