After more than a year of COVID and too much time in quarantine, where there's not much else to do, tons of celebrities have had Quarantine Babies or announced that they're pregnant. Here's just a couple of the biggest names that are a part of this new baby boom.
1. Gigi Hadid and Zayn Malik:
Supermodel Gigi Hadid and ex-One Direction member Zayn Malik, her boyfriend, announced their pregnancy last April, according to US Magazine. Hadid gave birth to their baby girl, who they named Khai, in September which makes her almost 8 months old.
"The love I feel for this tiny human is beyond my understanding," Malik said in his Instagram post announcing Khai's birth. "Grateful to know her, proud to call her mine, and thankful for the life we will have together."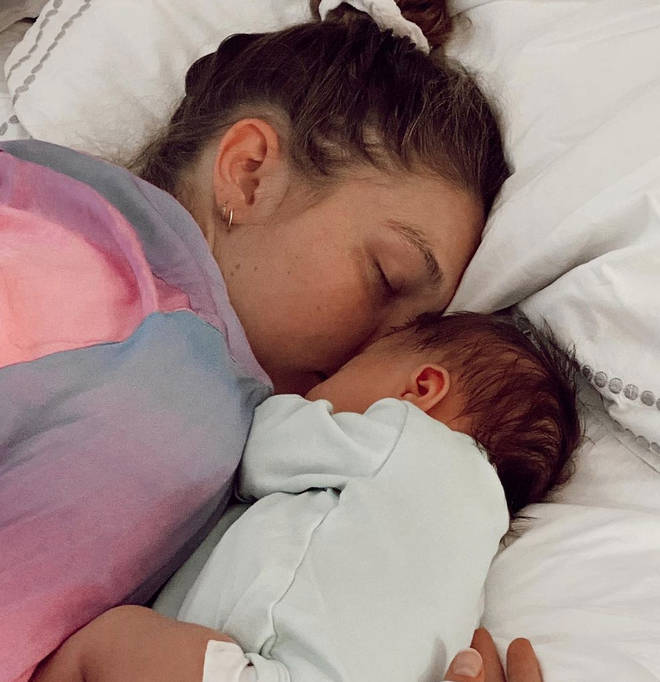 2. Emma Roberts and Garrett Hedlund:
Emma Roberts, who starred in American Horror Story, gave birth to her son Rhodes Robert on Dec. 27, according to People. The father is her boyfriend Garrett Hedlund, who starred in Friday Night Lights and Pan.
"To see my body change inside and out so drastically has been a wild experience," Roberts said to People. "Surprising and beautiful. Then again, some days I feel like I'm being hijacked by something!" 
3. Karlie Kloss and Joshua Kushner:
Supermodel Karlie Kloss and her husband Joshua Kushner welcomed their son Levi Joseph on March 11, according to Kloss' Instagram. Kloss also first announced the pregnancy through Instagram with a video of her baby bump posted on Nov. 17, which she captioned "good morning baby."
4. Nicki Minaj and Kenneth Perry:
Rapper Niki Minaj and her husband Kenneth Perry announced their pregnancy on Instagram as well with pictures of her baby bump posted on July 20 last year. She had her baby boy on Sept. 30, according to People Magazine.
"I am so grateful & in love with my son," Minaj said in an Instagram post."Madly in love. My favorite liddo boy in the whole wide world." 
Minaj and Perry married in Oct. 2019, after a couple of months of dating, according to People. The couple had dated previously, when Minaj was a teenager.
5. Braison Cyrus and Stella Cyrus:
Braison Cyrus, Miley Cyrus' brother, and his wife Stella McBride Cyrus's baby boy was due in December, according to Instagram announcements by the couple. The baby was born on March 30, according to another Instagram post by Cyrus.
"Watching this little life grow inside of @stellamcyrus is incredible," Cyrus said. "I'm so proud of her for carrying this little guy for 30 weeks!"
6. Katy Perry and Orlando Bloom: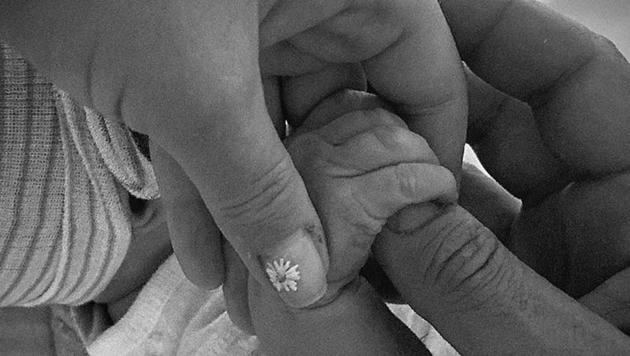 Katy Perry and Orlando Bloom had their baby in August, according to Hello Magazine. The couple announced Daisy Dove Bloom's birth through a post on UNICEF's instagram page and in celebration, they started a donation page "to support the most precious gift: a healthy child."
"We are floating with love and wonder from the safe and healthy arrival of our daughter," the post said under a picture of the baby's hand. "But we know we're the lucky ones and not everyone can have a birthing experience as peaceful as ours was."
7. Meghan Trainor and Daryl Sabara:
"All About That Bass" singer Meghan Trainor and her husband Daryl Sabara, who starred in Spy Kids, celebrated their two year wedding anniversary with a pregnancy announcement on Instagram in December. Riley, their baby boy, was then born on Feb. 8 according to another Instagram post by Trainor. 
"I'm so beyond grateful for you bringing our son into the world," Sabara said in his announcement post. 
8. Naomi Campbell
Supermodel Naomi Campbell, 51, shocked the world when she posted a picture of a baby's foot on Instagram last week. She hasn't shared who the baby's father is, whether it is her partner or a sperm donor.
9. KJ Apa and Clara Berry:
Riverdale star KJ Apa and his influencer girlfriend Clara Berry both posted un-captioned pictures of Berry's baby bump on May 19, announcing their pregnancy. The couple hasn't released any more details about the pregnancy.
10. Halsey and Alev Aydin:
Singer Halsey and her boyfriend Alev Aydin, a screenwriter, also announced a pregnancy using baby bump pictures. Halsey showed off her belly in a January Instagram post. It's unclear when the baby will arrive.
11. Perrie Edwards and Alex Oxlade-Chamberlain:
Perrie Edwards, a member of British girl group Little Mix, along with her boyfriend, Liverpool footballer Alex Oxlade-Chamberlain, also announced her pregnancy with an Instagram post. Both Edwards and Oxalade-Chamberlain posted maternity photos on May 10. 
"So happy to be on this wild journey with my soulmate," Edwards' post said.
12. Leigh-Anne Pinnock and Andre Gray:
Another member of Little Mix, Leigh-Anne Pinnock, and her fiancé Andre Gray, a Watford FC footballer, announced their pregnancy just six days before Edwards'.
"We've dreamed about this moment for so long and we can't believe the dream is finally coming true," she said.
13. Emma Stone and Dave McCary:
La La Land actress Emma Stone and her ex-SNL segment director husband Dave McCary had their baby on March 13 according to Vanity Fair. The pair named her Louise Jean McCary, which Vanity Fair says is "a tribute to [Stone's] grandmother Jean Louise, meaning her daughter's name is simply a reversal of her great-grandmother's."
Stone and McCary married last September, People says. They have been relatively quiet about their relationship and their new baby, and have not released any photos or statements about her birth.
Cover photo: Gigi Hadid Instagram