Olivia Rodrigo, star of Disney's High School Musical: The Musical: The Series broke through the pop charts this January. Her new song "driver's license" went viral on TikTok, and it was all history from there. "Driver's license" now has over 779 million plays on Spotify, and it topped Billboard's Hot 100. Even the New York Times took notice, calling it the "first runaway hit single of the year."
Rodrigo followed it up with a second single, "deja vu," a pop-rock revenge song. It was another success: it hit number 8 on Billboard's Hot 100 and has 201 million plays on Spotify. 
Fans loved Rodrigo's music, but loved the drama behind it even more. Rumor had it that Olivia Rodrigo and her High School Musical co-star, Joshua Bassett, were dating during the show, which came out in November 2019. A few months later, though, photos surfaced of Bassett cuddling up with Girl Meets World actress Sabrina Carpenter, hinting that the two had broken up. 
Both "driver's license" and "deja vu" are, fans think, about the pair's breakup and Bassett's new relationship with Carpenter. A couple of lines from "driver's license" seem to confirm this:
"And you're probably with that blonde girl
Who always made me doubt
She's so much older than me
She's everything I'm insecure about"
Carpenter, who is both blonde and older than Rodrigo, released her own song, "Skin," as a rebuttal. It all but confirmed the rumors. In the chorus, Carpenter says, "You can try / To get under my, under my, under my skin / While he's on mine." She even seems to reference "driver's license," saying, "Don't drive yourself insane."
Rodrigo then released her third single, called "good 4 u," on May 10. So far, it has 115 million streams. Like "driver's licence," it hit number one on Billboard's Hot 100. Rodrigo released music videos for each single, which combined have a total of 344 million views.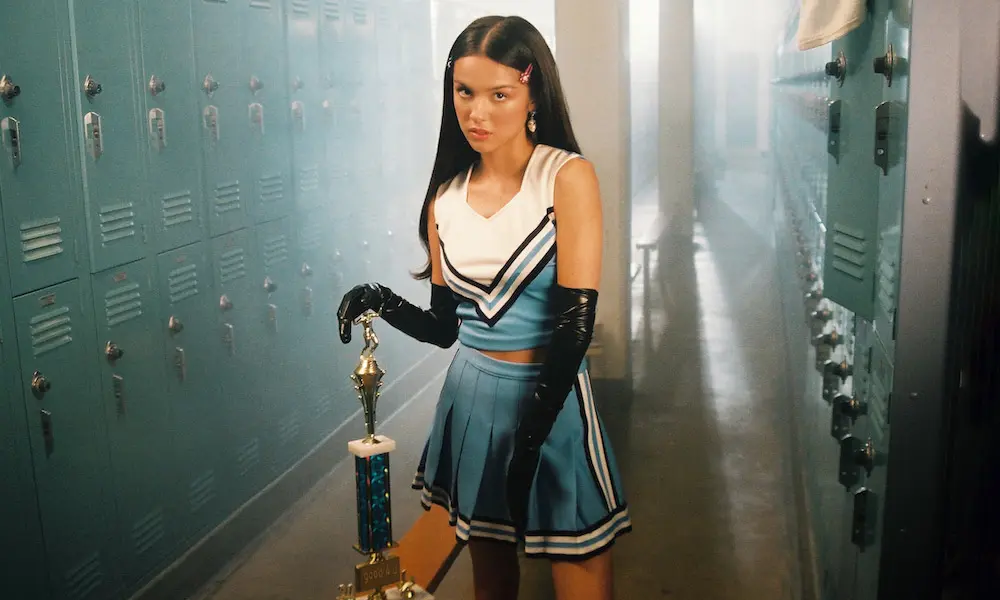 To follow her singles, Rodrigo released her full album SOUR May 21. It's already dominating, and every song on it has more than 10 million listens on Spotify. She released an accompanying merch line on the same day. Its trendy style has also received a lot of praise from TikTok.
You can listen to SOUR here. The cover photo is by Rolling Stone.