At 63-years-old, David Sedaris remains unapologetically himself, from traveling the world doing book tours, to adventures with his larger-than-life family and all their idiosyncrasies. His writing details an intriguing life, capturing the relatable and the bizarre in perfect harmony. Despite his stories taking readers around the globe, at an oceanfront cottage on the North Carolina coast in Calypso, readers find home. 
It's a place that we've become familiar with, perhaps, not always this exact location. Wherever Sedaris welcomes us, one is free to stretch out and get comfy in his sharp wit and cunning narration.
It's his extraordinary ability to find thrills in the mundane that have kept us hooked to his previous nine novels, but it's the authenticity of every recollection and Sedaris' confiding tone that makes it almost impossible to not feel like we are simply listening to a friend; Can I call you David Sedaris?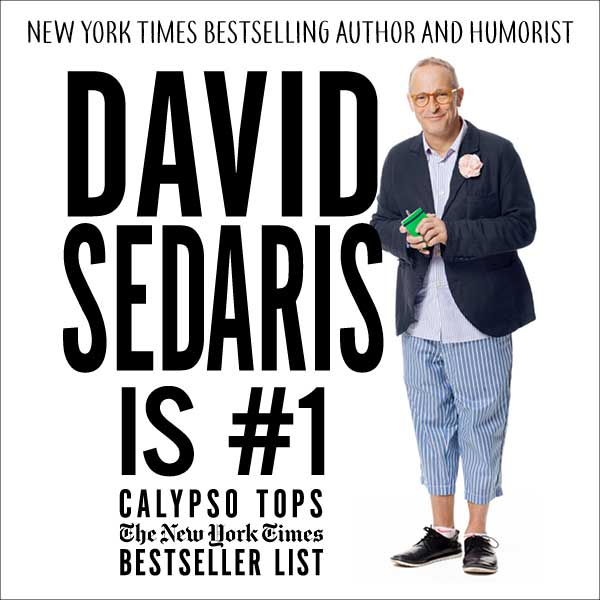 His tenth book is no different. From criticizing the art of "upselling" to chronicling an unhealthy obsession with his Fitbit, there's plenty of vintage Sedaris. Not just in the ordinary but the outrageous, such as his multiple attempts of feeding a (benign) tumor, that he had removed from his side by a fan that he met at a book signing, to a wild tortoise with a tumor of its own. 
The charming rhythm in which Sedaris dances between dramatizing everyday events and making ridiculous situations sound totally normal is what lets us trust him to lead, even if he occasionally steps on a few toes.
But something's changed in his reflections, which is clear from the early mention of his sister Tiffany's suicide in chapter two. 
His family has often been the foundation for his humor and stories, but this is the first time that it changed his own identity as a writer. Despite being a humorist, comedy presents itself less as crutches. The themes are still decorated in hilarity, but Sedaris submerges himself in existentialism, if not tragedy. The way that he navigates to each ending is still his signature rambling from one subject to another, but the arrival is more introspective. 
Sedaris has never shied away from his family's indioncrancies, like his brother Paul experiencing a midlife crisis via juicing or his father's excessive hoarding. That self awareness remains, but it comes with more depth, like dealing with middle age, or the inability to let go when there's not much of a future to look forward to. 
Best emulated in the chapter "A Number of Reasons I've Been Depressed Lately," there's a lot going on within and outside of his world that ails him. So when questioning his culpability in Tiffany's death, "Doesn't the blood of every suicide splash back on our faces?" The answer is an overwhelming yes. Sedaris gradually wipes off the blood from his face with every chapter, until there's a clear reflection of the man left standing.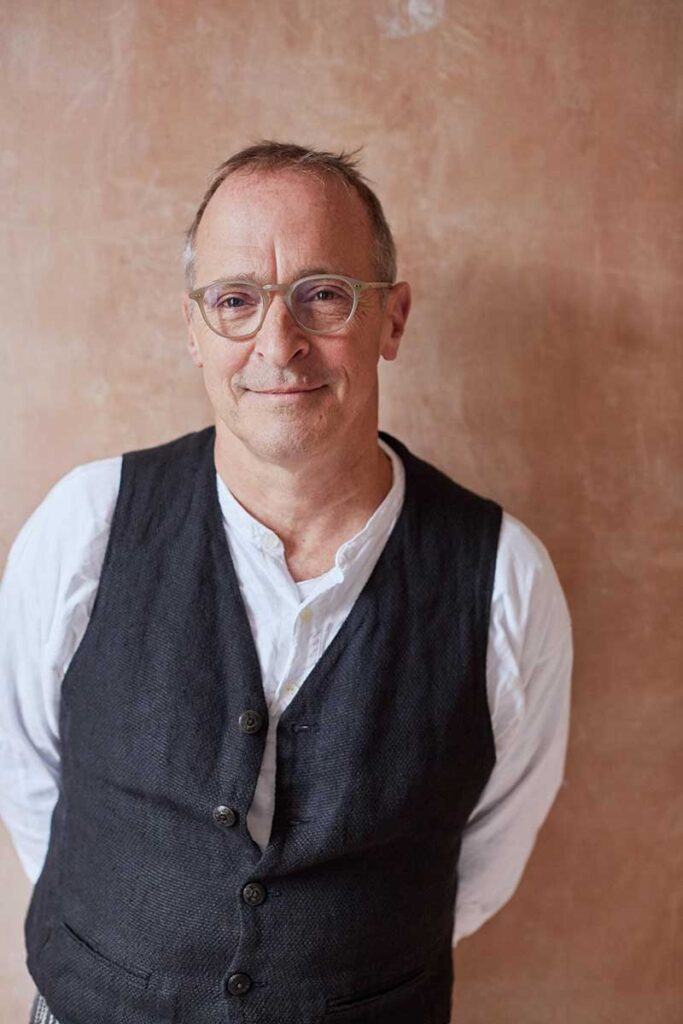 There's also no shortage of irony, such as the way that he tackles narratives, like revealing his late mother's alcoholism in a chapter titled "Why aren't you laughing?" A newcomer in his work might interpret it morbidly, but it's through comedic relief that Sedaris frees himself of pain. The punchlines in Calypso strike with more purpose.
The most shocking revelation is that we didn't know Sedaris as well as originally thought, confusing a bold candor for openness. The exaggerated pettiness no longer rolls off his tongue as frequently. Instead, Sedaris has loosened the leash on demons that have usually been kept within a close proximity. His sister's death, trying to honor the memory of a drunk mother, an aging father unwilling to accept outside aid – Sedaris is less roundabout in his need to cope, and his humor revolves around celebrating the lives of those he loves, and dealing with his own humanity and shortcomings. 
Interestingly enough, the relationship with his  father is no longer so one-dimensional, the wounds left by his mother and sister have made him more empathetic.
 In Calypso, Sedaris is no longer just the lovable, quirky humorist and famous author, he becomes a person.  Yet, the narcissistic, empirical writer, who we have come to know and love, prevails from the emotional shadows, still as self-centered and funny as ever. 
Ultimately, through his writing one discovers that the secret to life is that it goes on, until it doesn't.