Warwick Hotel was built by William Randolph Hearst in 1926 and is part of New York City's history. Famous newspaper publisher had various properties, extensive art collection and impeccable architectural taste which is immediately noticeable by grand foyer of the hotel and its spacious rooms. It was originally intended to be a romantic hideaway for him and his mistress Marion Davies but it also accommodated many of Hollywood's elite, Clark Gable, Bing Crosby and Cary Grant to name a few. Today, hotel fulfills all the needs of a modern traveler with a flavor of old Hollywood charm.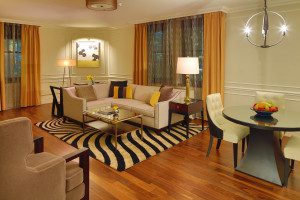 Now through September 15,2015 guests can book a special "Boudoir & Caviar"  two nights package at the Jane Suite with rates beginning at $2.000 per night.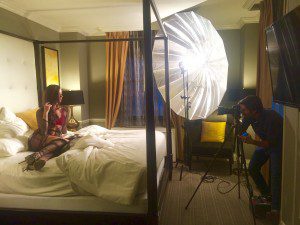 Sounds provocative and intriguing and that was the intension. Jane Russell, star of "Gentlemen Prefer Blondes" was the inspiration for this signature suite and the concept captures her provocative energy. This special offering includes a unique boudoir photoshoot experience with photographer Zach Hyman.
Joli Beauty Bar  is there to help with the make up and hair  and  Angela Friedman  New York City based lingerie designer made sure there are plenty of options for you to choose from for your photoshoot outfit. Guests may choose from corsets, robes, and lingerie sets available for try-ons and convenient on-demand purchase.
After the photoshoot  special delivery is sent to the suite featuring chocolate-covered strawberries, a bottle of Champagne and a luxurious caviar in-suite picnic featuring the finest from Petrossian. Breakfast in bed is provided by the hotel the following morning.
BOUDOIR & CAVIAR is a perfect idea for a romantic getaway or a special gift. To book visit:  Warwick Hotel