Sacha Baron Cohen—better known as infamous character Borat—is looking to bring back the antics in "Borat Subsequent Moviefilm".
Cohen seeks to reintroduce Borat on his latest adventure back to the United States. In this sequel, Borat would be exploring how America's changed since his last visit. In the trailer, he's seen quarantining with strangers and attempting to get inside the White House. Known for his lack of etiquette, you can only imagine the result.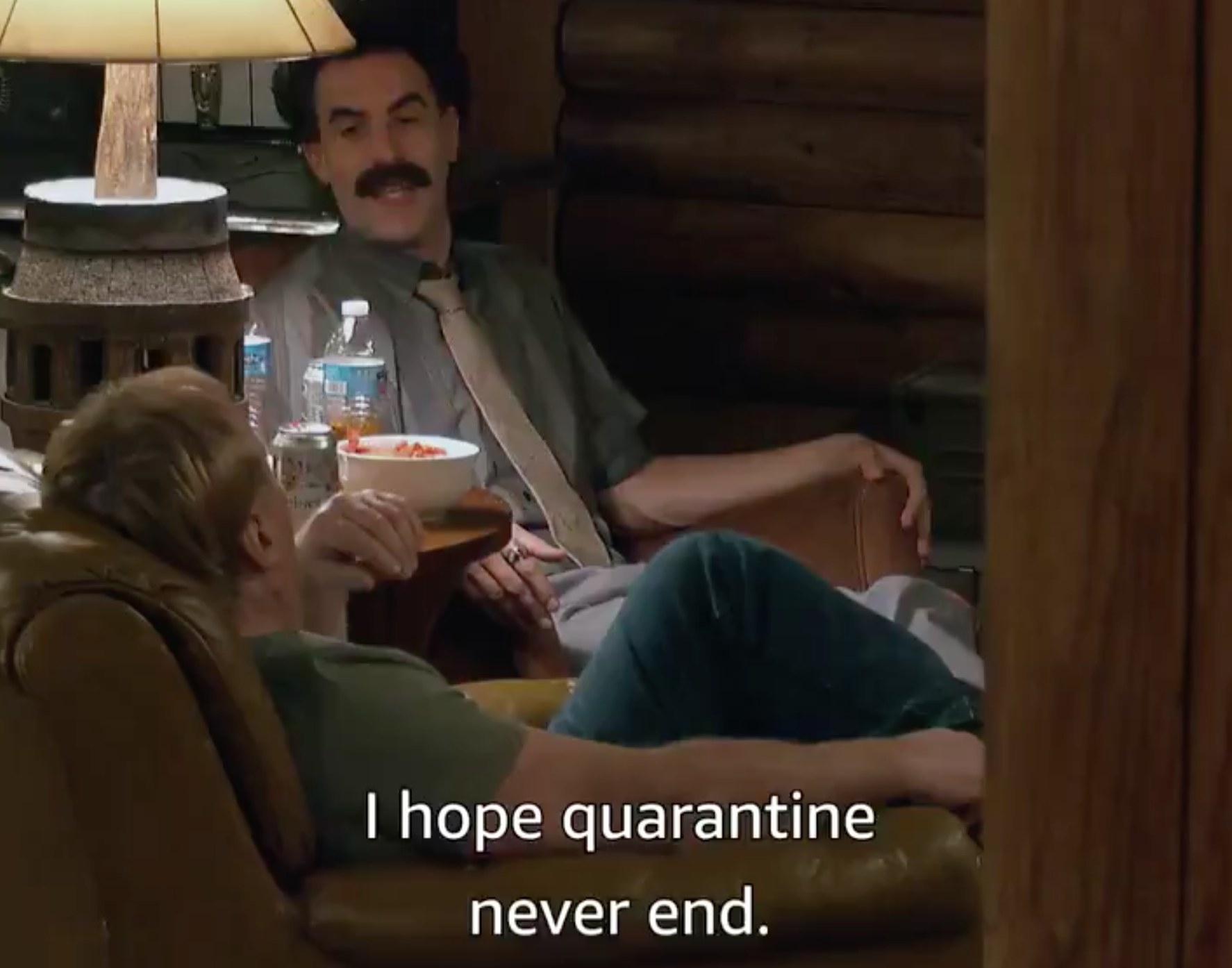 Borat's first movie made it known that the outrageous reporter was full of stunts. Unsurprisingly, viewers will now see him running in a Trump costume during a convention speech.
So what's also changed since the 2006 blockbuster hit? Borat now has a daughter. Irina Nowak plays Sandra Jessica Parker Sagdiyev in the upcoming mockumentary. Now, Borat has a partner-in-crime for his comedic stunts. One of the most memorable scenes in the trailer includes Nowak riding on the top of their car, because "only man and bears are inside the car".
Cohen also prepped for the movie promotion the best way we know how, through social media. It could also be due to limited open theaters amid the pandemic. In September, Borat had his own verified Twitter account. As expected, it features politically-driven tweets. Most are satirical jabs at President Trump and his handling of the coronavirus.
That being said, the new movie will be on the small screen. This could interfere with its profit. But success should still be seen. The first installment grossed over $262.5 million worldwide. Plus, the addition of social media could create global trending topics. "Borat Subsequent Moviefilm" will debut on Amazon Prime October 23.